The other day, I was searching for some out of print fabrics in my Anna Maria Horner stash, and I stumbled across a group of blocks I began working on in 2016 before we moved three times in 2017. It was a crazy time leading up to all that, and I'm not surprised I had forgotten about them. I started making a Gathering Flowers quilt in anticipation for moving into our new home, but at the time, that plan looked a lot different and more messy than the way it actually all worked out. This quilt was borne out of a time of stress and hardship, and it was my creative anchor, a calming therapy of sorts to deal with all that was going on.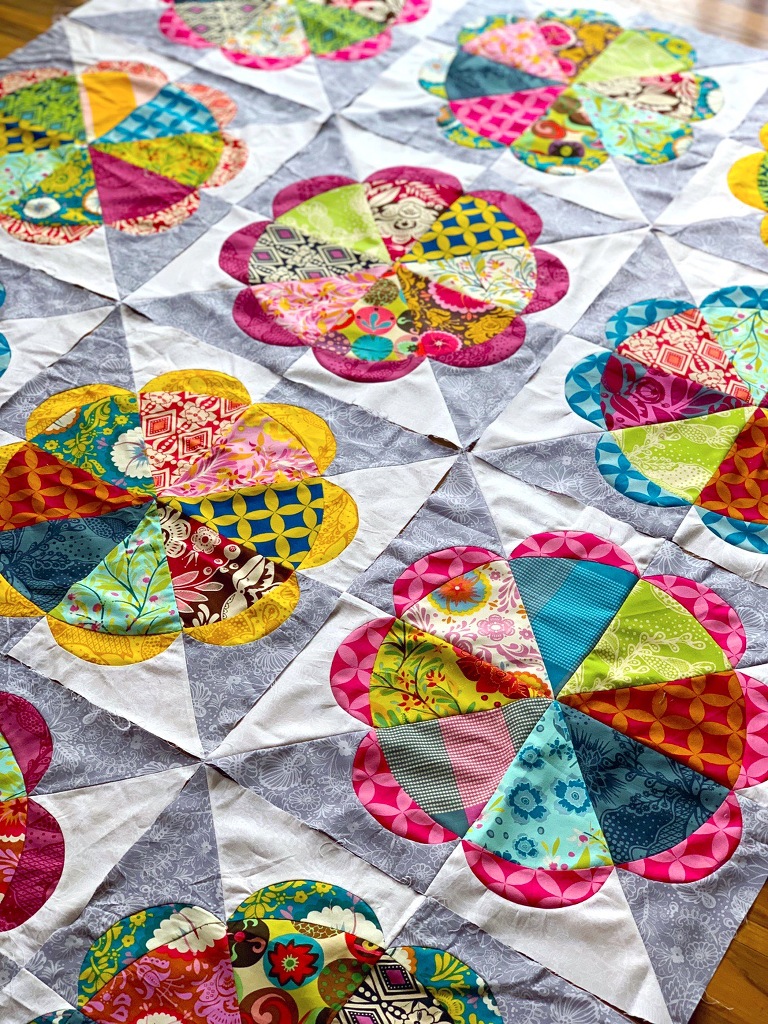 Initially I made three blocks. Then in summer of 2017 (still in a state of transition), I brought my fabric to a quilt retreat and was able to cut and partially assemble a few more blocks. I made pretty good progress at that time, so when I found the blocks and the ones in progress, I realized it wouldn't take much time to finish adding the borders to the petals and assembling each block. I think I made (finished) six more blocks in the past two days, and I'm now at a total of twelve. I know I had planned on making a king size quilt for our bed (which is a queen, but I like big quilts), which means I need a total of 36 blocks, but I plan to keep sewing and seeing where it goes. I may change my mind and opt for a throw quilt.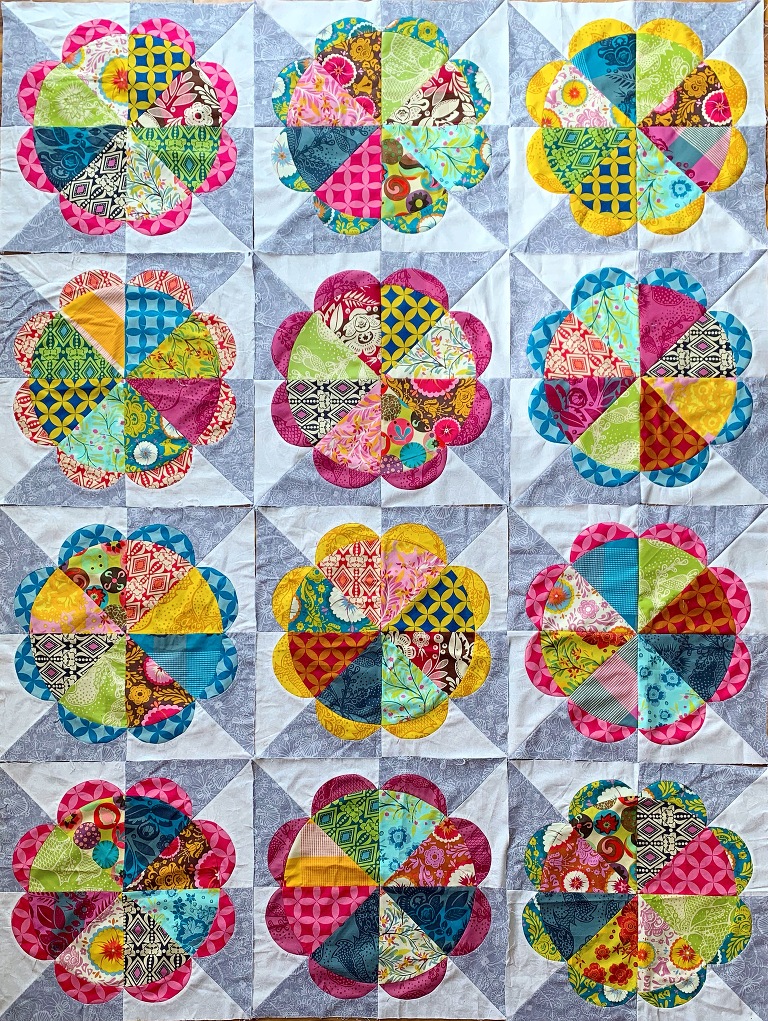 not a great picture, but until they are sewn together, they have to be on the floor. :) 
Good Folks was Anna Maria's current collection when I got into quilting. I knew very little of designer fabric at the time and we were dirt poor and newly married, and I couldn't get any of it. Still, I followed her work closely because her style and her sense of color inspired me so much. By the time I was able to get Good Folks, it was long out of print, and I tracked down pieces of the collection bit by bit, paying way more than I would have when it retailed. But it was the line that inspired me to begin with, and I felt a special connection to the colors and the floral designs, so it was worth it.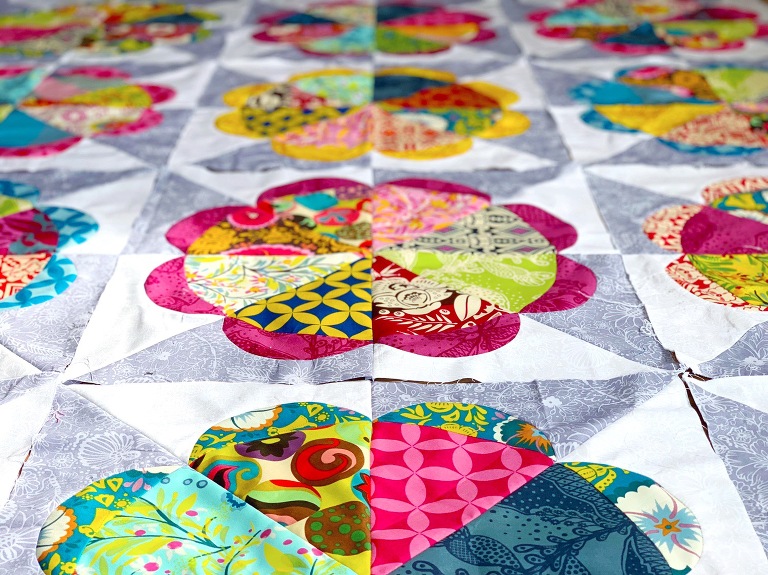 Of course, I then held onto the fabric for some time before mustering up the gumption to cut into it. I knew I wanted to use her Gathering Flowers pattern for the quilt, and eventually I chose two neutral fabrics from her Skipping Stones collection to tie together my quilt.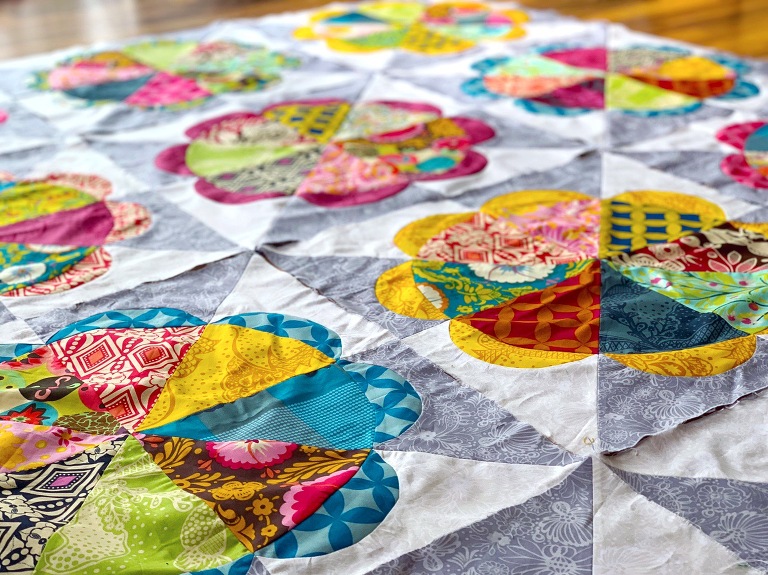 I sometimes wonder how many other people feel the same way about color as I do. I suppose it is similar to the way a runner works for a high. Or perhaps the satisfaction a chef receives from working with beautiful, fresh ingredients. I find that my mood lifts noticeably when I am surrounded by bright, natural light and bold, punchy colors. I'm thankful my husband gets this about me. I don't think I could live in a house where I had to compromise and live in neutrality. 
The plan now is to finished working on the pieces I have already cut out, and then finish a few other things. Then I'll come back and cut out the rest of what I need and do some batch sewing. This quilt deserves a good, strong finish, and I'll be happy to see it gracing our home that is so much better than anything we could have imagined back when I started it. We have been so blessed in our move from Florida to Tennessee; I feel like everything up to this point has been leading us here, and we are so thankful for the life we are building together. I know I'll think about our journey every time we use this quilt which has journeyed right along with us.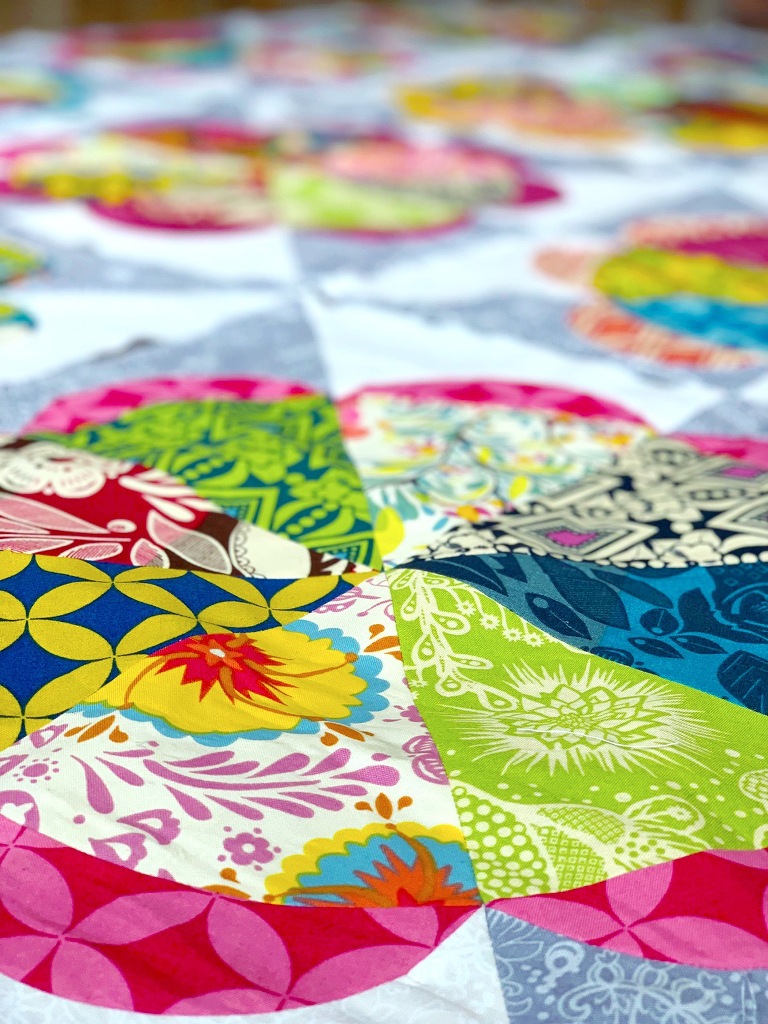 Quilts are stories. They are not so clear as books perhaps, but stitched into them are life and love and hardship and whatever is going on in the lives of the people who create them. This quilt is certainly that for us! I wonder if my children will remember one day?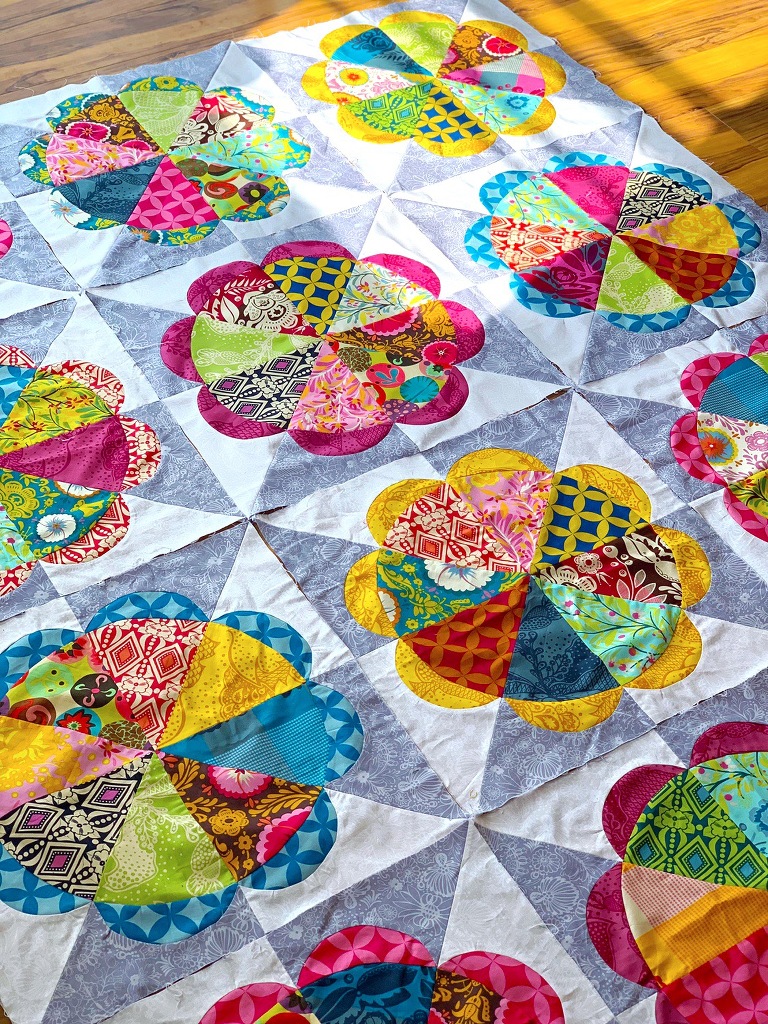 Saturday the husband is taking me out on a date. Its long overdue since we were too busy to celebrate our anniversary back in October, but I'm planning to wear a new dress (any excuse for this stay-at-home mom to dress up is a good one), and I'm hoping to share that with you on Friday. Hopefully the sun will come out, and I can get some good photos!
I'll see you back here then!
-Meredith
this post contains Amazon links which allows me to make a small commission if you choose to buy. The price is the same low price, but it helps me to run my blog and purchase supplies.