Last week, we celebrated my oldest child turning ten. We don't really do birthday parties, but double digits is a pretty big milestone, so we decided to throw our girl a surprise party. She is super into Nancy Drew. Just last year she declared to us she hated reading and would only ever read the Bible. We were very disheartened at the time, and I felt like a complete failure. But one day we were at the library, and I suggested to my adventurous girl that she might like to try a Nancy Drew book. Much to my surprise, she read through that book in just a day or two and was hooked. She is 27 books into the original series presently, and has since told us that reading is her most favorite pastime. Thank you, Carolyn Keene!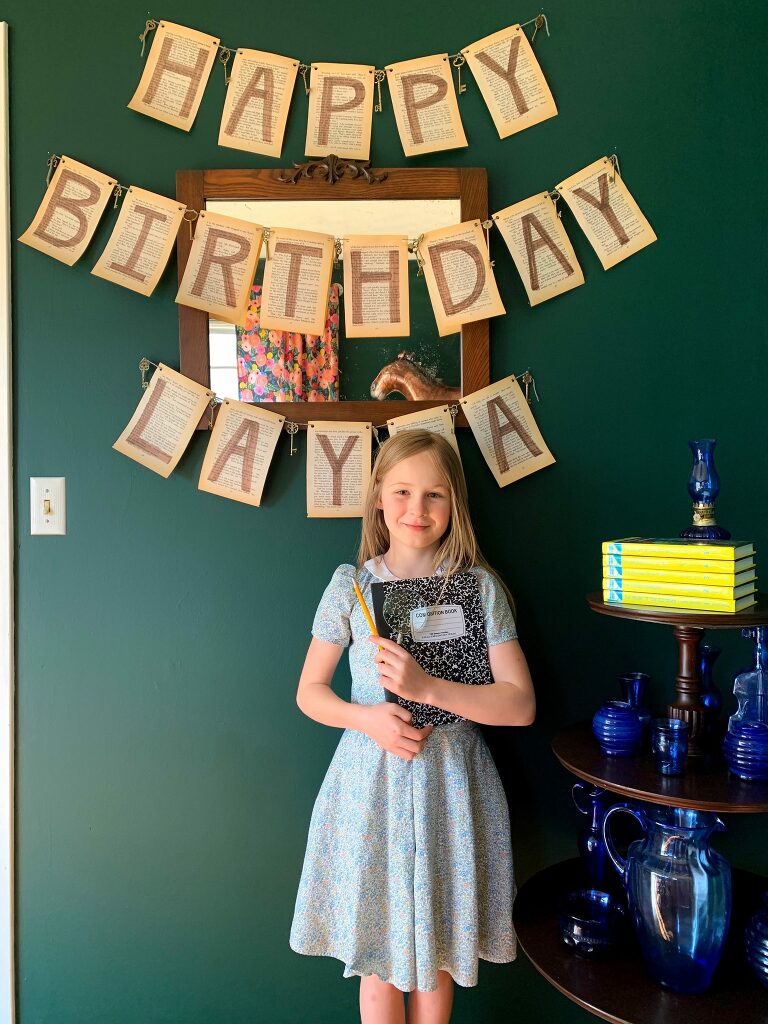 Party planning is not my strength, but I tried to put together a fun little party for my daughter and a few of her friends. The husband and I found a fantastic set of yellow vintage tea cups, dessert plates, and serving plates at a thrift store. We also found a cool black iron lantern, and some brass candle holders to decorate the table. I was able to track down an old Nancy Drew book (not an original) which I cut pages out of to make a "happy birthday" banner. I ordered a set of skeleton keys (these were a HUGE hit!) off of Amazon, which I used to add interest to the banner. The books made wonderful additions to the decor!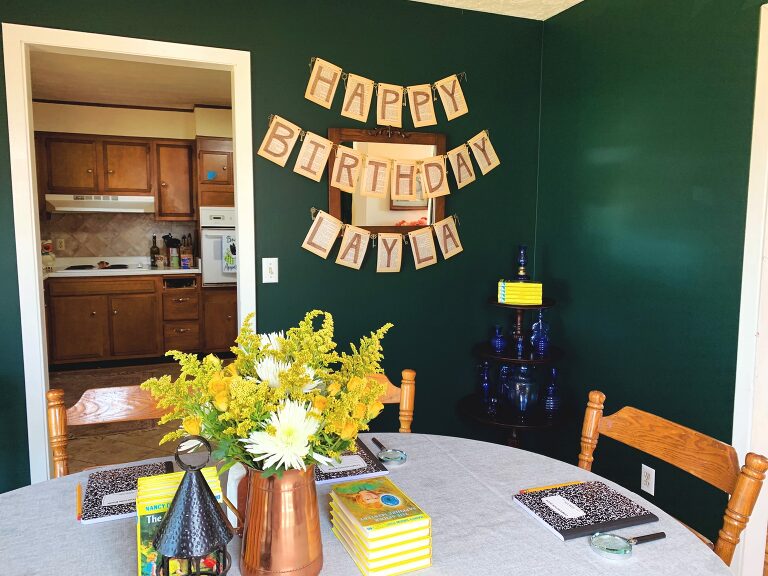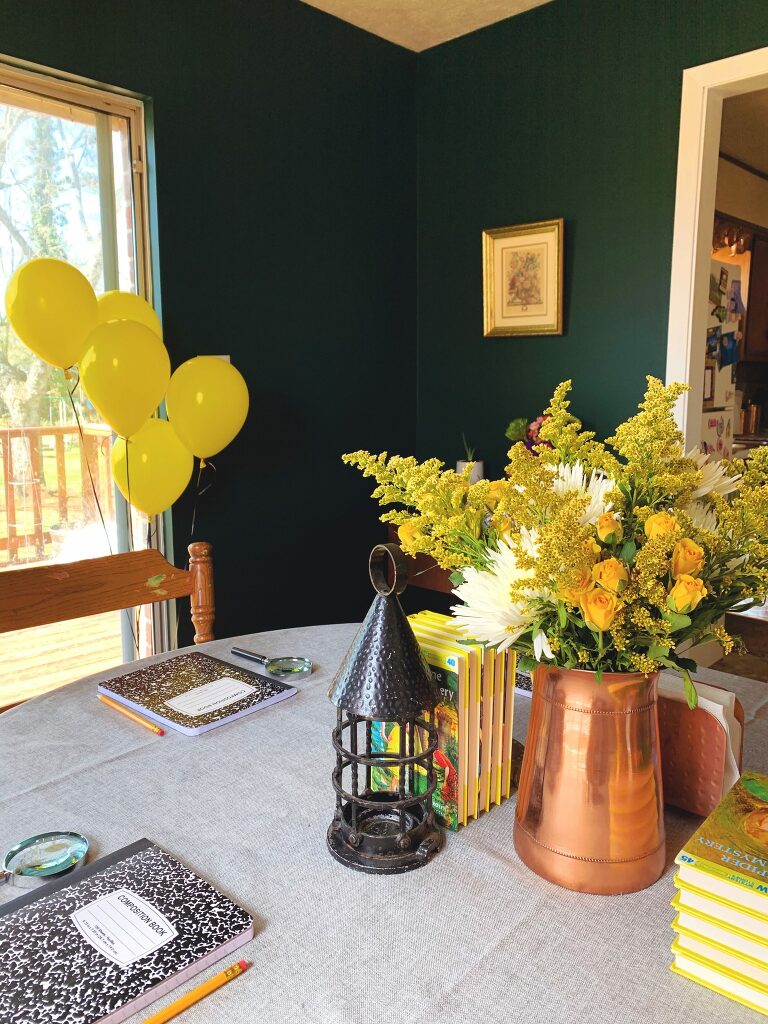 We also hid a number of keys around the house, which served as a great mystery for our young sleuths to solve. For each key, we wrote out a tiny clue that must be solved to lead them to the next key. Once all the keys were found, the girls were able to add their keys to brass chains to make necklaces. Each of our young detectives received a composition book, real magnifying glass, and pencil to aid them in their mystery solving.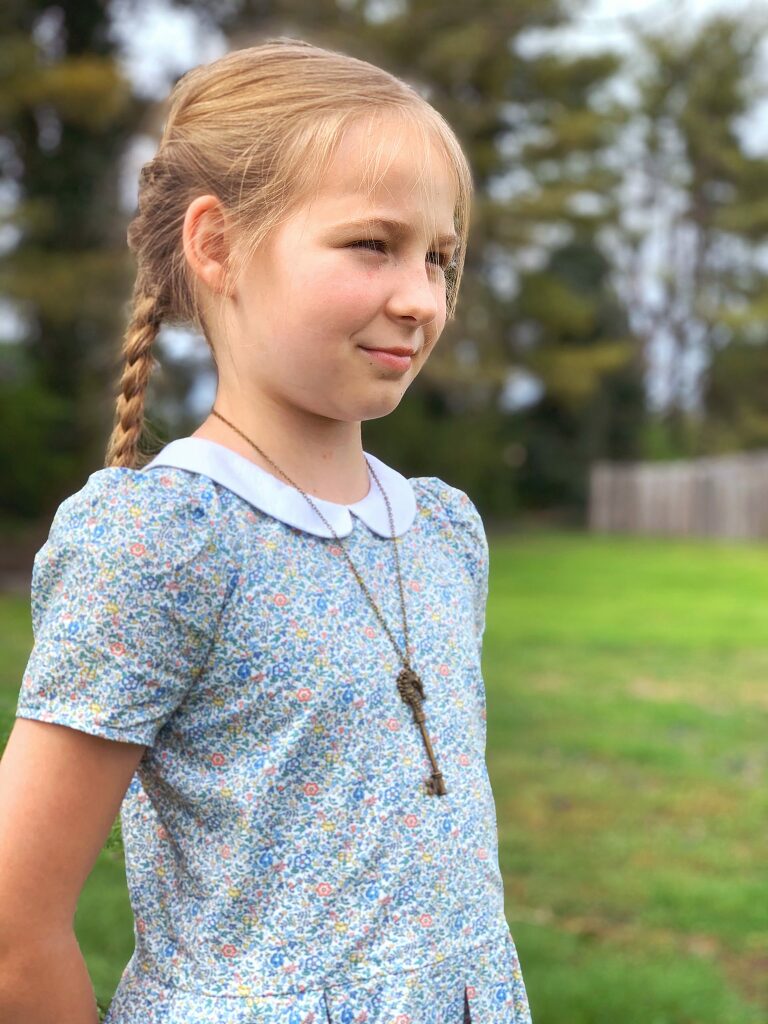 I made L a dress for the occasion. I used a Liberty print lined with my new go-to lining. To draft the pattern, I pulled out my trusty Building Block Dress book (which everyone who loves to sew for a little girl in their life should own).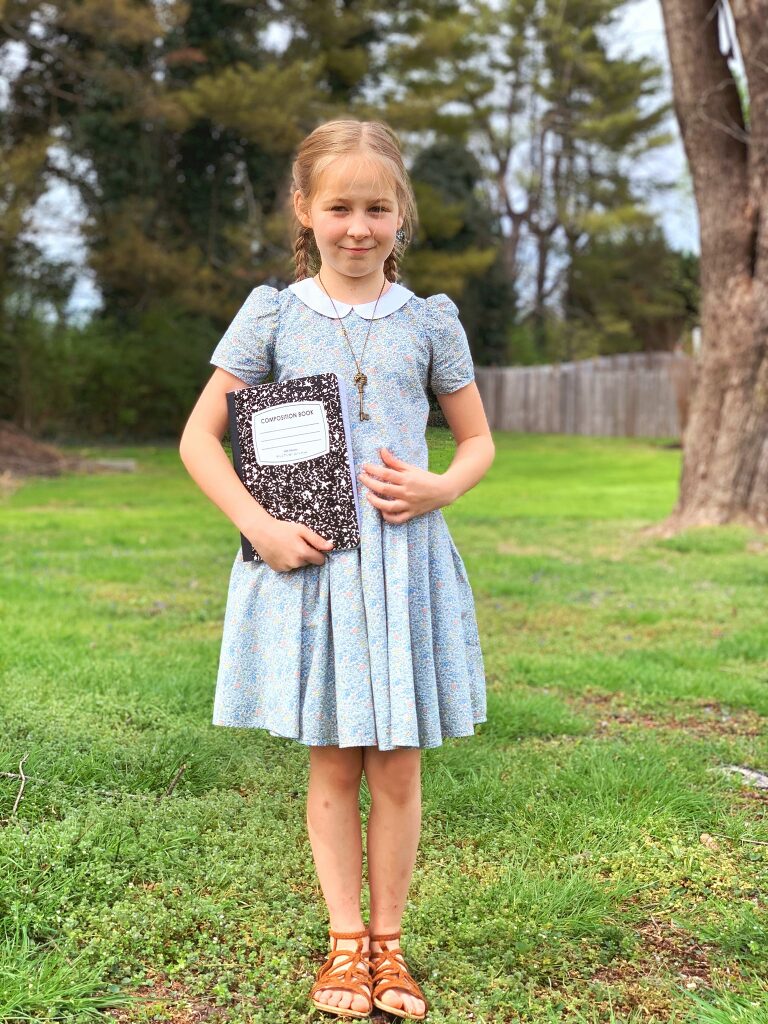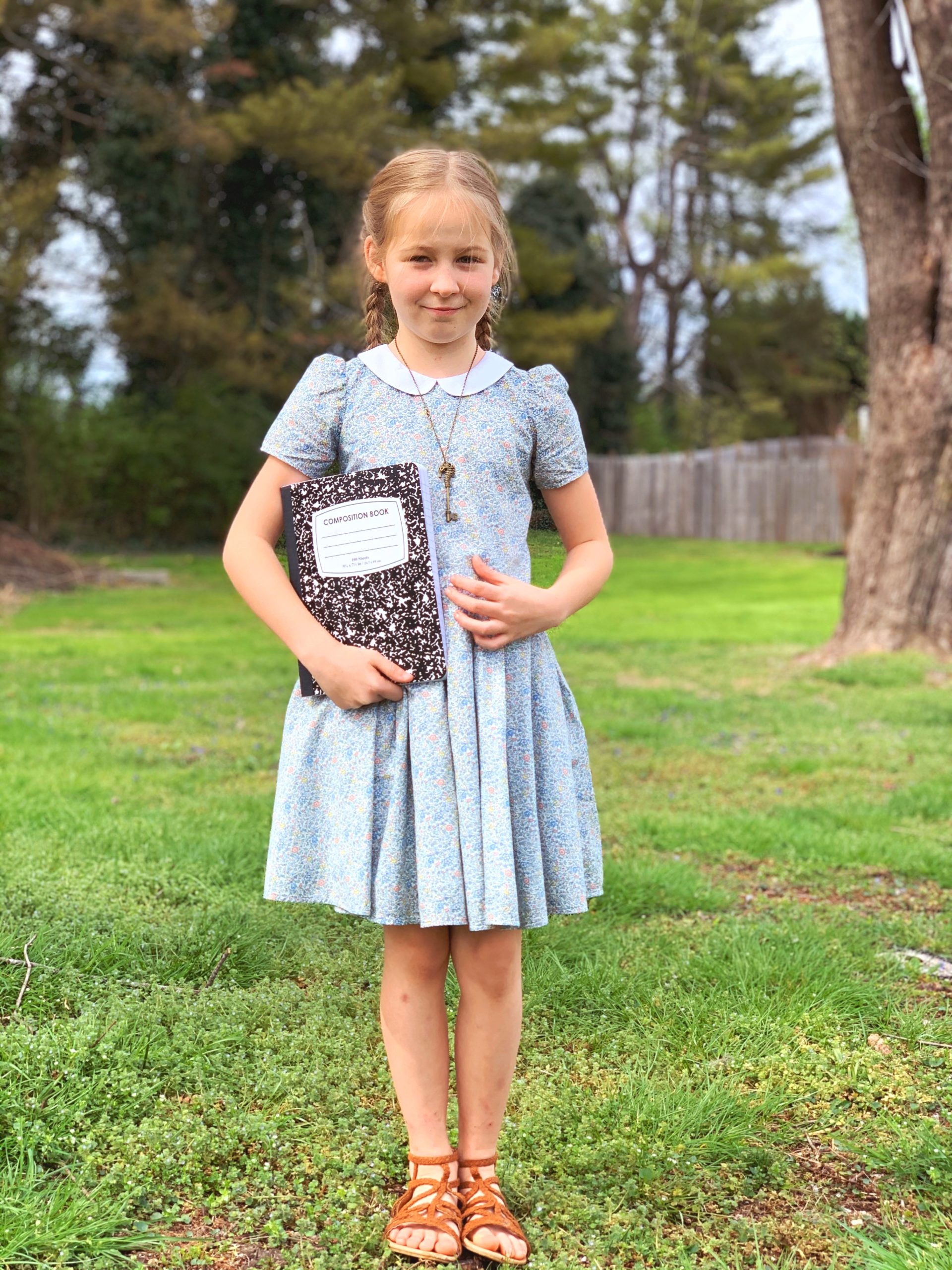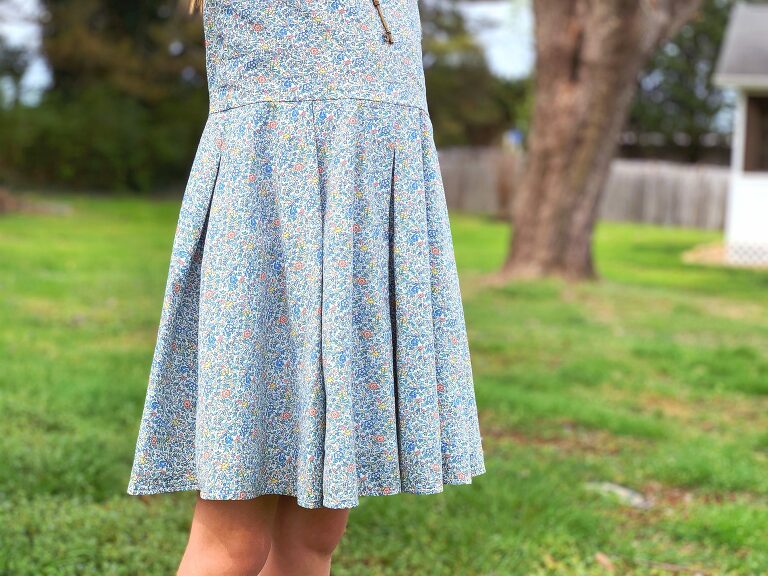 I began with the basic block for the bodice, added a collar, gathered sleeve, pockets, and box pleated skirt. Drafting the skirt took the longest as its a partial circle skirt, and adding pleats to this shape is much more involved than if you are just using a rectangular cut for the skirt. Still, once the actual pattern was drafted, it only took an afternoon to actually make the dress.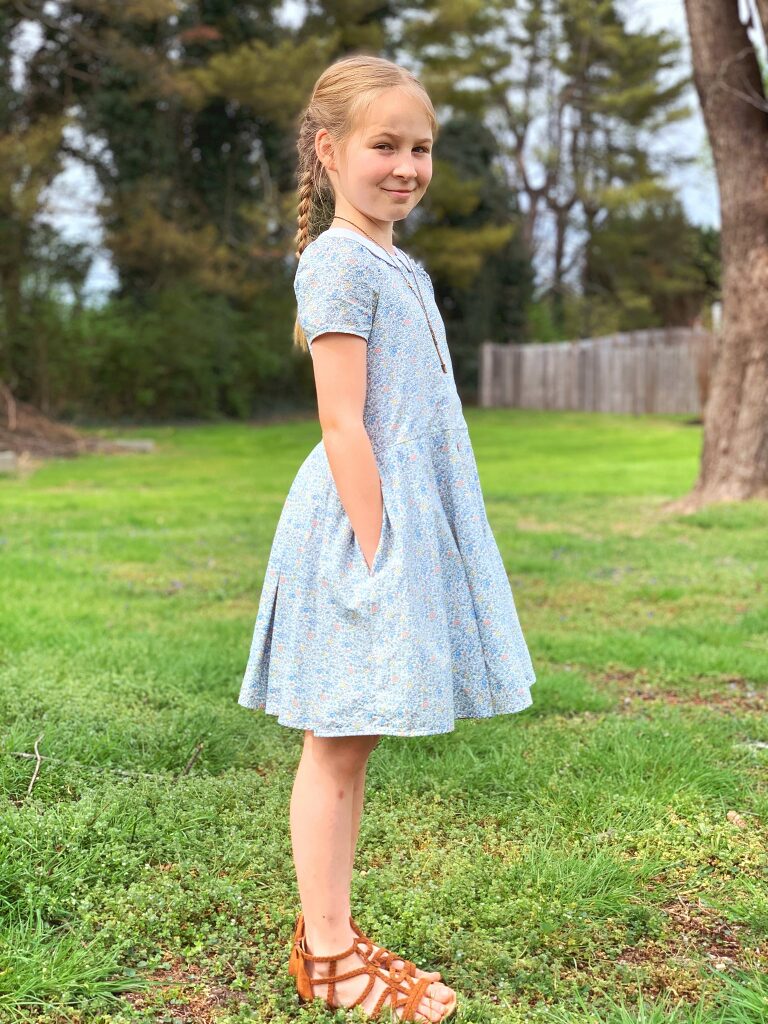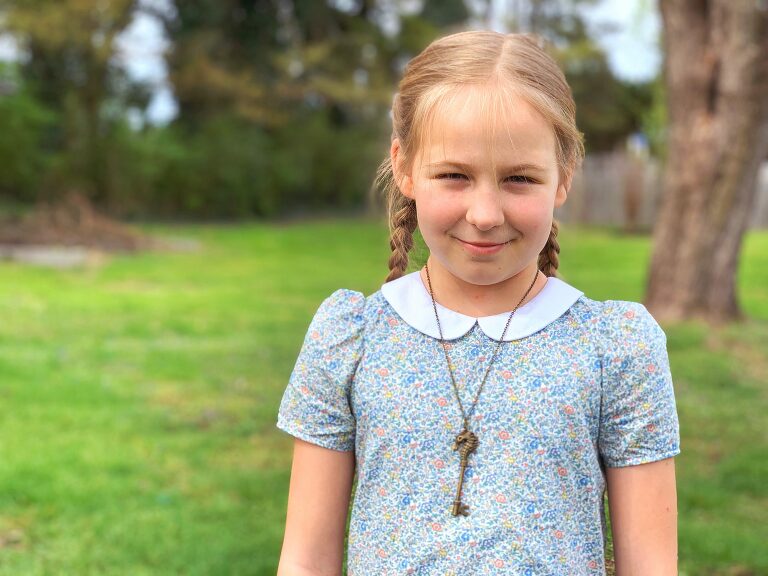 The back has an invisible zipper, which is a quick and easy finish and certainly easier when one is dressing herself!
I'm honestly just pleased at pie with how the dress turned out. I haven't made her many dresses in the past couple of years, because it seemed for a while that my slim daughter was never going to grow out of a 6-7. This dress is a straight size 7 (I find that Oliver + S patterns tend to run slightly larger than ready to wear clothing), and it fits her beautifully. I think I'll make up a couple more dresses like this one since she has complained that the ones she's been wearing for years are getting too short!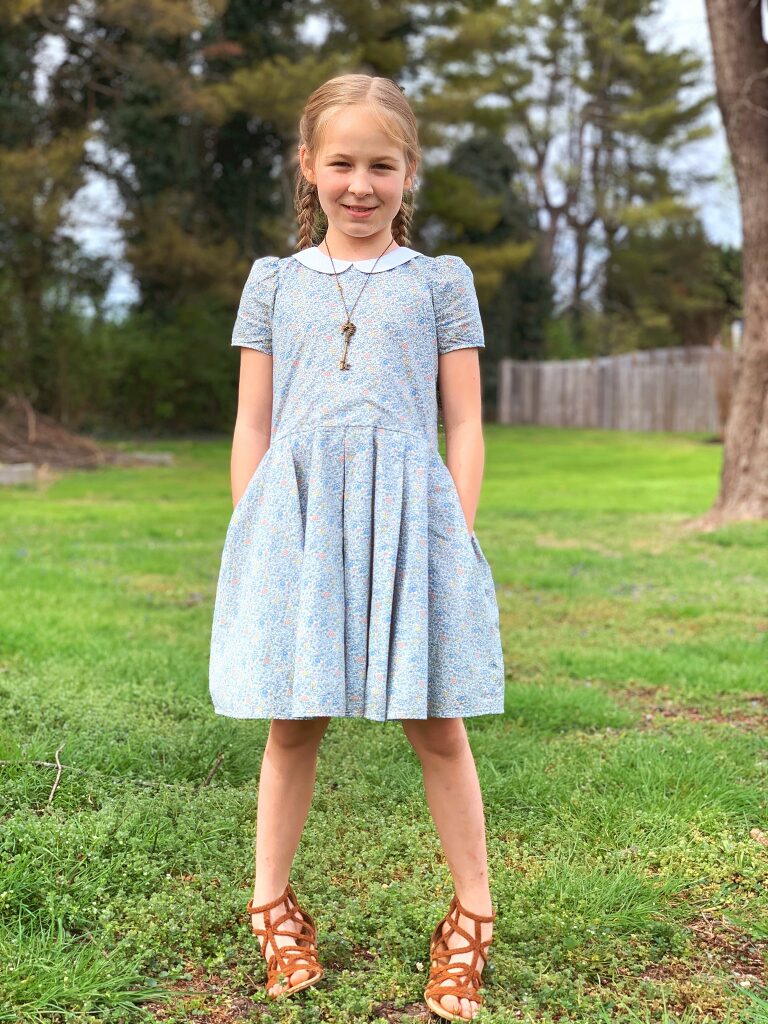 We had a really fun day celebrating our young lady! She was totally surprised by the whole celebration, and it was such a great way to usher in her tenth year.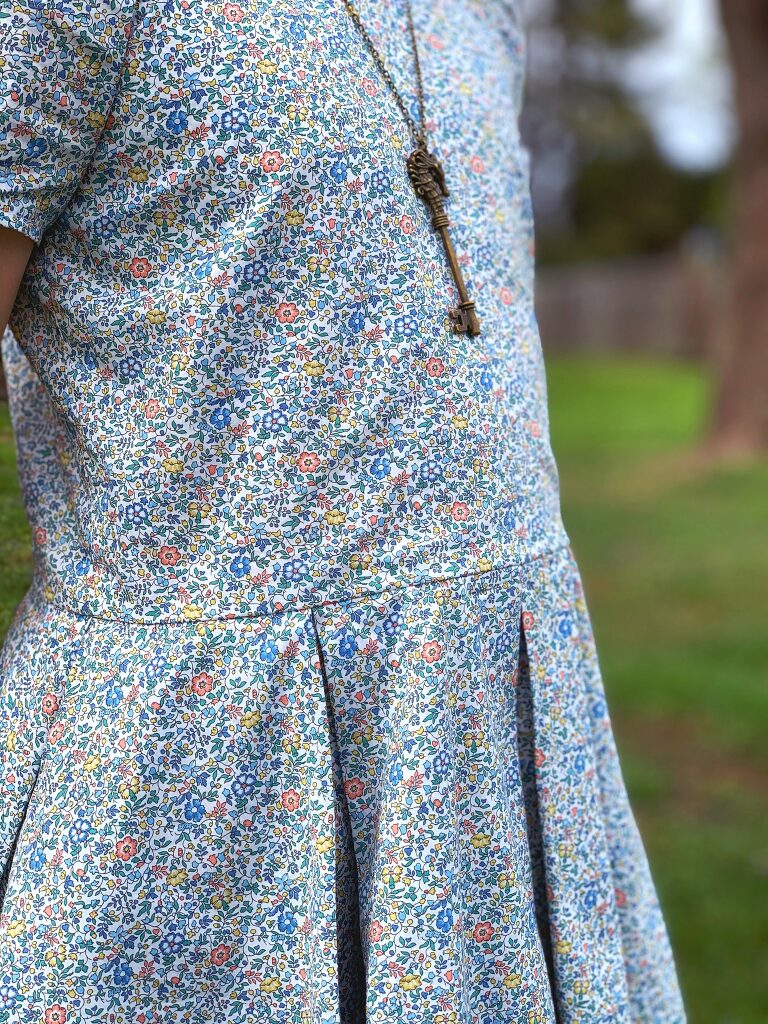 I've included links to my resources that I used in case you are interested. Amazon links are affiliate links which means that for the same low price for you, I will get a few cents which helps to support my blog.
-Meredith