Justin bought me the Field Study collection in quilting weight for Christmas. After waiting until Christmas to get the line, I don't know why it took me so long to cut into it! It beckoned me day after day, until finally I could devote my full attention to it. I knew I wanted to make a Feather Bed quilt for myself after sending this one off to my dear friend, so I set off making feather halves. A little note here: I can get seven feather halves out of every 22″ length of fabric because I stair-step the lengths as I sew the strips together, which leaves virtually no waste. Would it be helpful for me to post a tutorial on how I make the most of my feathers? 
*Edited to add: you can find the my full, no-waste cutting tutorial for Anna's free pattern HERE.*
This quilt is 54″ x 72″, and it is the perfect couch lounging size!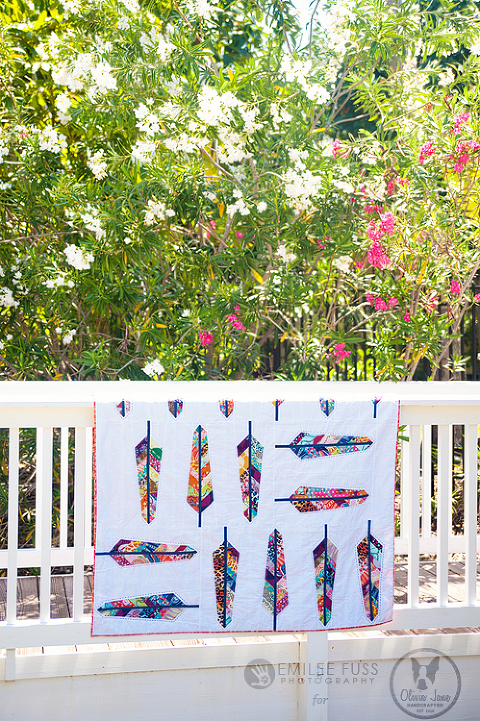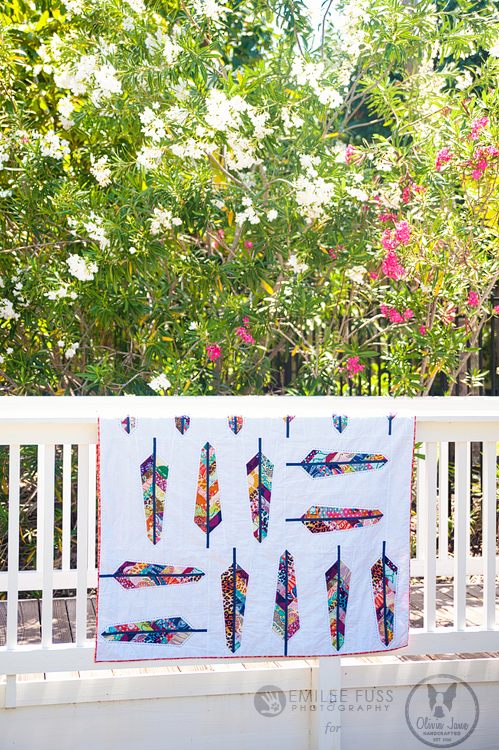 Anyway, I got the top sewn up, and spent the past week or so hand quilting. I really took my time on this part because I just love the relaxation of the activity. I used several colors of Perle 8's to quilt around each feather, which adds some fun pops of color against the very white background. And I used a Perle 8 the same color as the stems to quilt each stem.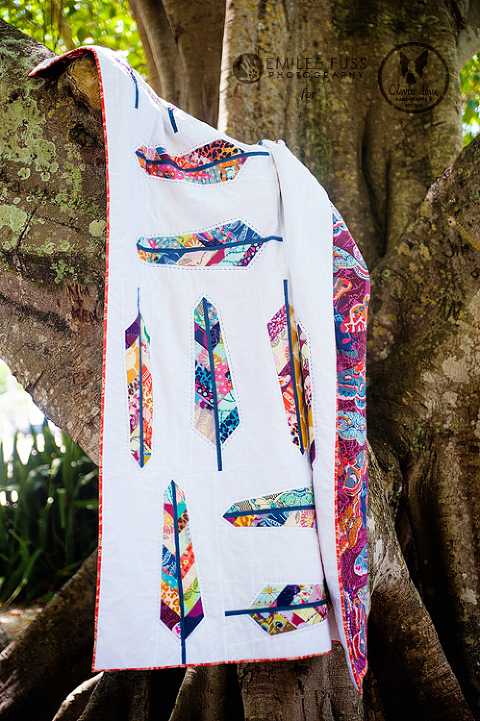 I spent the past few days sewing on the binding. I'm the world's slowest hand binder! But I will always do it that way because I cannot stand machine binding. I'm not trying to be catty, but its just one of my things.  I may be black and white to a fault. The binding is voile just like the backing. So. Stinking. Soft.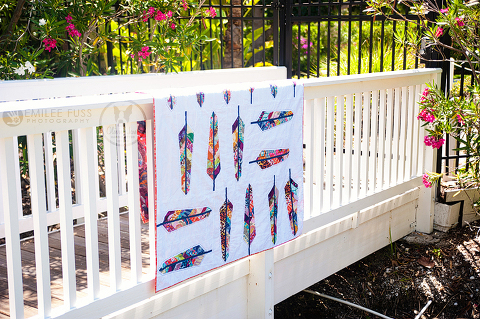 Emilee, Layla, Olivia, and I went out to Boca to get some pictures of my new quilt! Emilee does the best job ever taking pictures of my really special projects. I don't like to take pictures of some items, because I know only she can do them justice.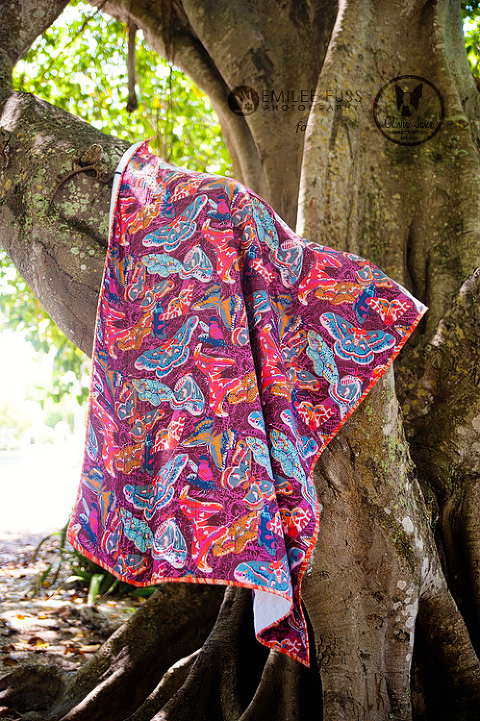 My new Feather Bed quilt has already been put to good use. I cannot describe to you how amazing voile backing is. I really will have a hard time using anything else because it is so dang soft!!! And light. It is insanely lightweight, which is deeply appreciated in humid and hot Southwest Florida.
Justin and I put together a movie watching area on the floor last night. We covered the rug with a quilt then covered that with pillows and covered ourselves with the Feather Bed quilt. We are dorks. But I'm just letting you know this quilt is perfect and is already getting constant use.
Have a great Monday!
-Meredith