My "Layla" embroidery collection has grown by one letter, the "Y". This was such a fun letter to do!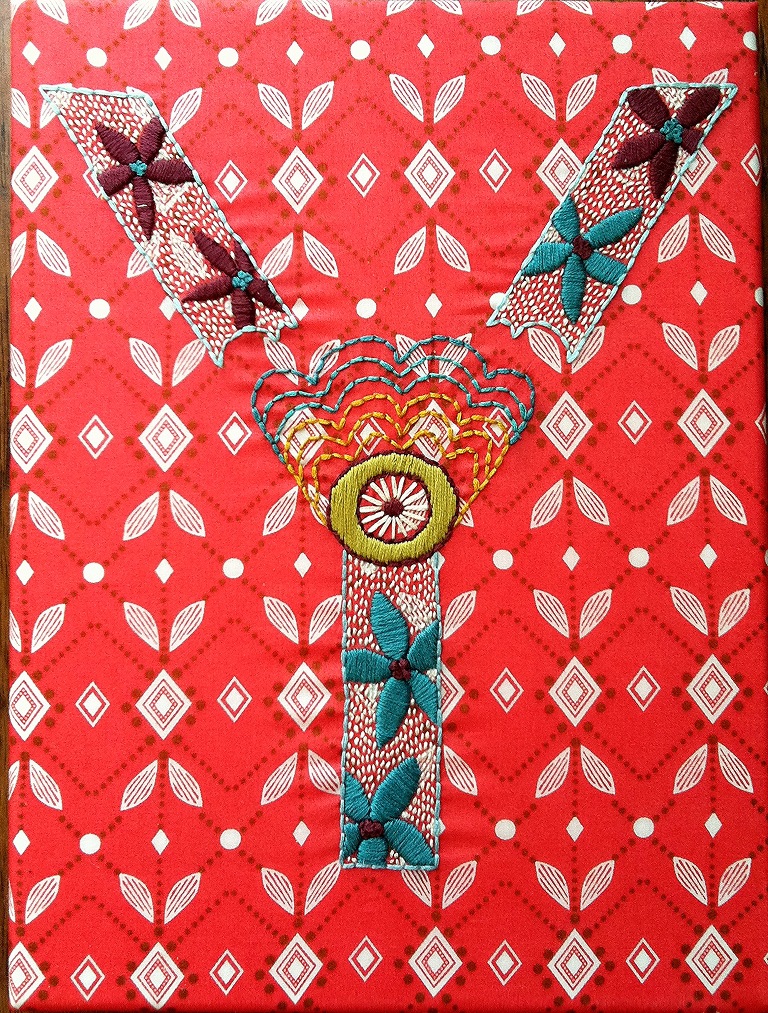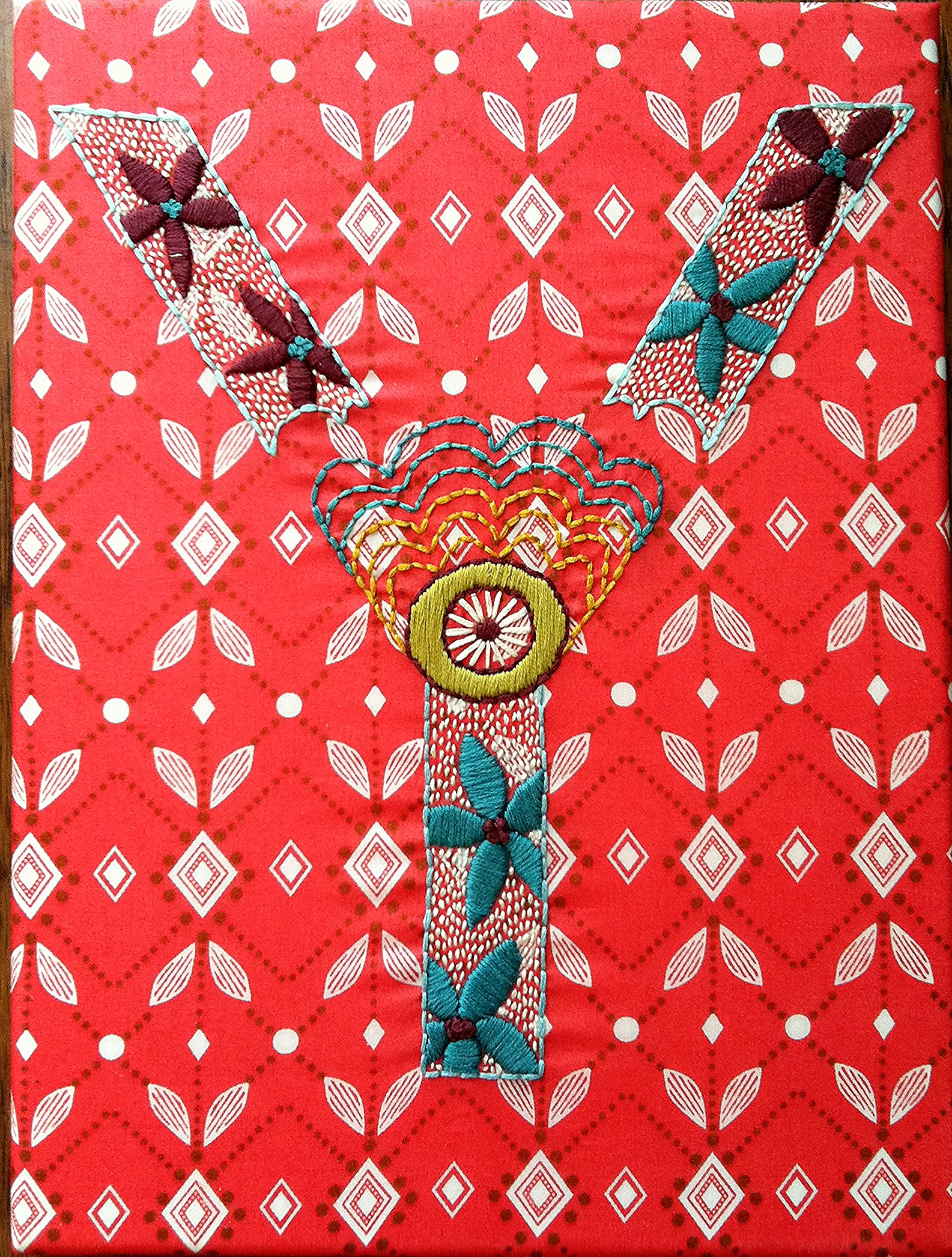 I love the flowers and seed stitching best.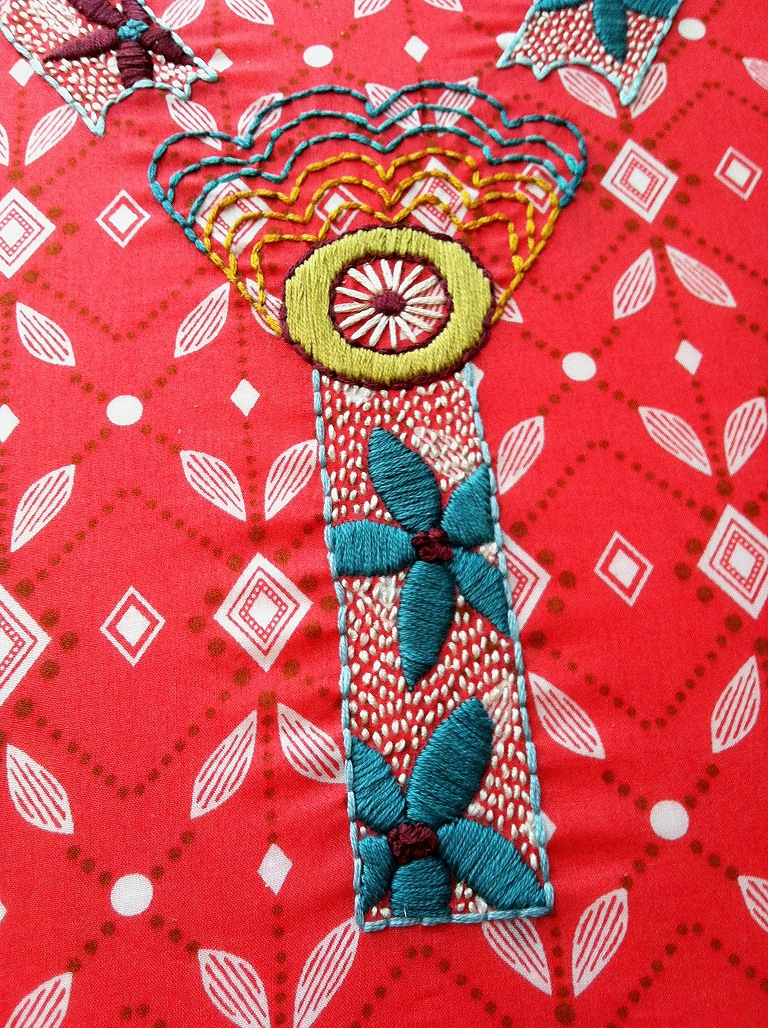 But to be totally honest, I'm not sold yet. The "a" is the best looking letter thus far, so I'm hoping the last two letters will tie it all together, and make the "L" and the "Y" look a bit better once they are all together.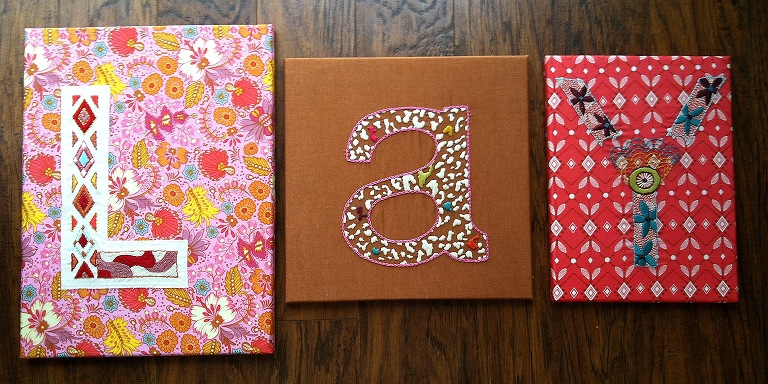 I know I'm probably just being overly critical, but I think my biggest challenge was finding stitches and colors that would tie five different fabric wrapped canvases together. I don't think I've mastered it at all, but again, I'm hoping the final "l" and "a" will look so good, that the whole series will look great.
We shall see! Come back tomorrow for my feather cutting tutorial that will minimize waste!
-Meredith