I am super excited about this project! This tree skirt may be the favorite decoration in my home this Christmas. Let's get started.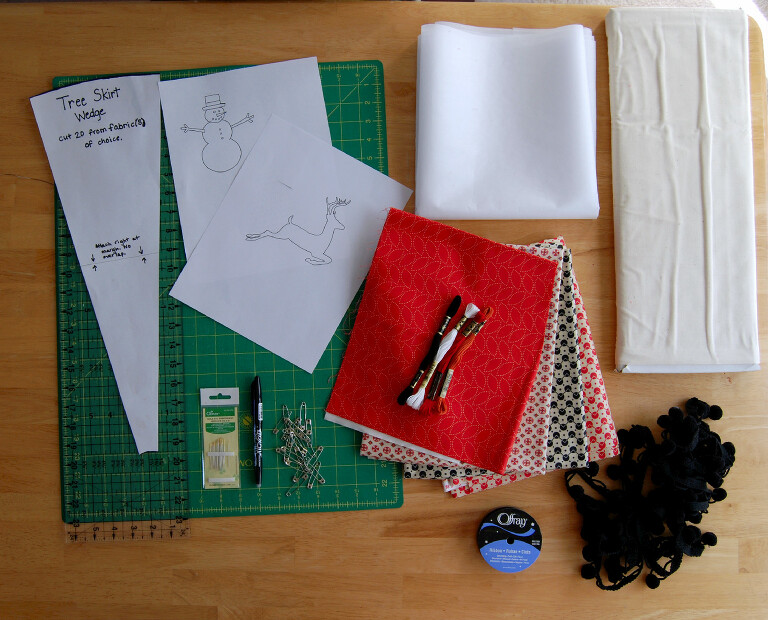 In addition to cutting tools, you will need the following:
– 4 half yards of fabric
– 1 3/4 muslin (40-44″)
– 1 yd 20″ interfacing
– 45″ square of batting
– 3 yds coordination satin ribbon
– coordinating embroidery floss
– embroidery needle and hoop
– printer for Pattern Piece
– (optional) 4.5 yds of decorative trim like ric rac or pom poms
Cut out a total of 20 wedges in the fabric of your choosing using the Tree Skirt Wedge template. I wanted to use four embroidery designs, so I cut four of my wedges out of muslin, then backed them with interfacing.
Draw out your embroidery designs if you plan on doing any embroidery. I traced my designs onto the fabric using the Frixion pen by Pilot, which disappears when ironed.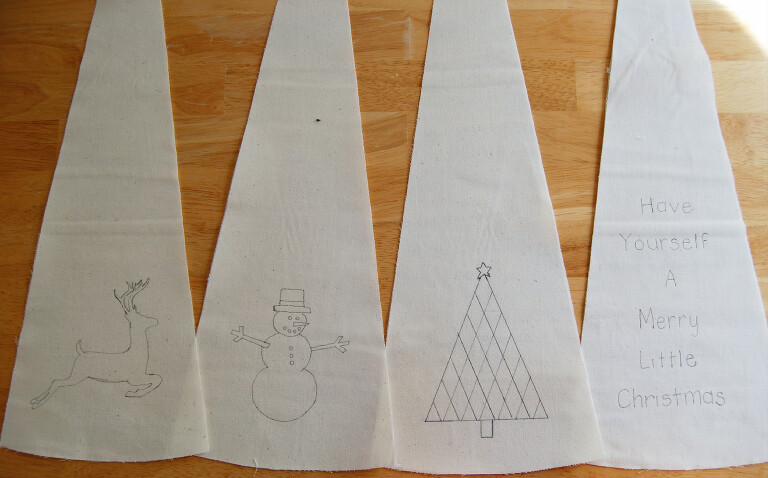 Next, arrange your wedges in the manner most pleasing to you, and sew your wedges together. I sewed together 5 at a time, and then sewed the four sections together. DO NOT SEW ALL THE WAY AROUND. Leave an opening!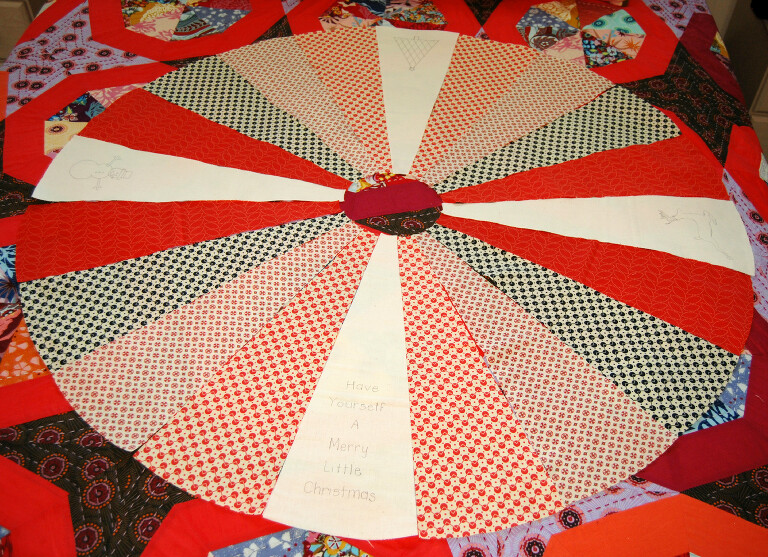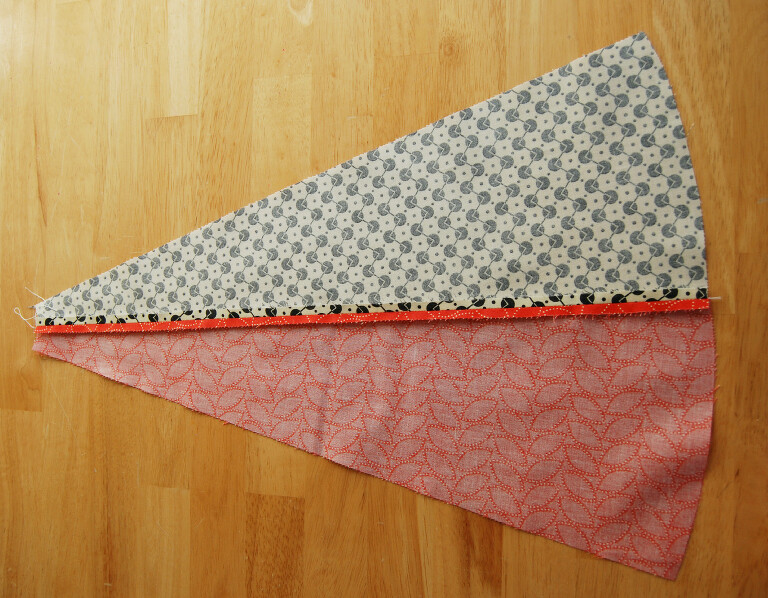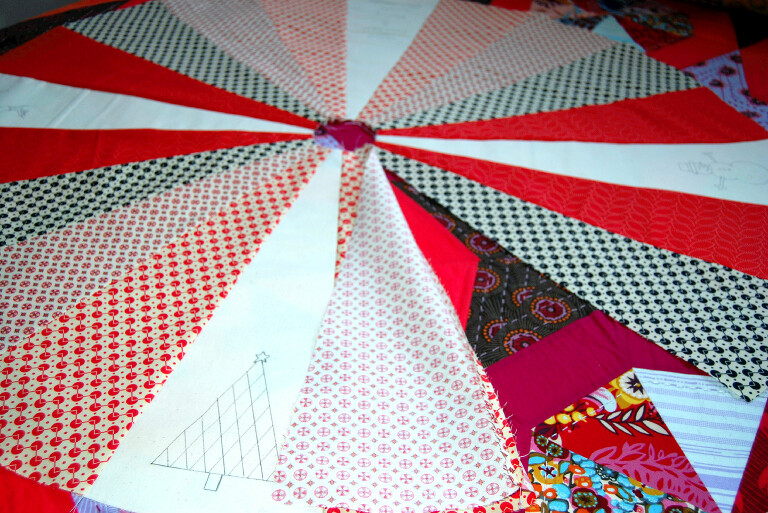 At this time, I chose to tackle the embroidery. Each section took 30 minutes, give or take 5 minutes. I used a backstitch for most parts, but I also incorporated some french knots on the tree and snowman.
Once your embroidery is completed, you'll want to cut your pieces from your backing and batting. To do this, fold your backing fabric in half twice so that you are left with a folded piece one quarter of the size of the original piece. Line up one fourth of the top of the tree skirt (5 wedges) on the folded sides and mark around the top curved egde and the outer curved edge.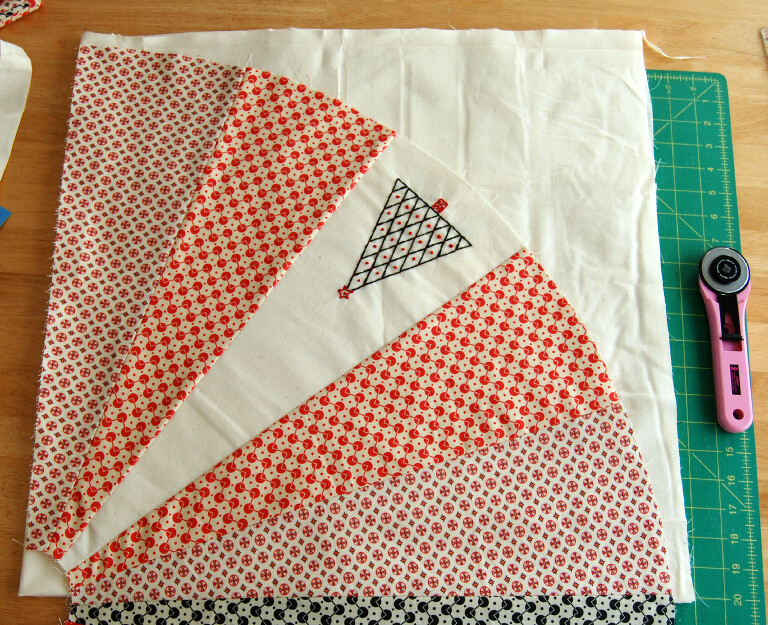 Cut so that you have a full circle, and cut one side of the circle so that you have an opening. Use this as a template to cut out an identical piece from your backing. Cut an opening in your backing as well.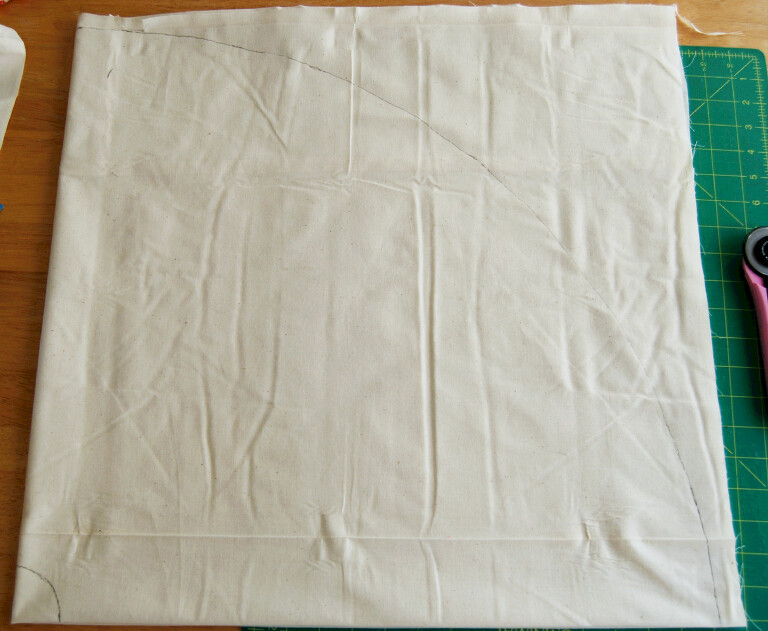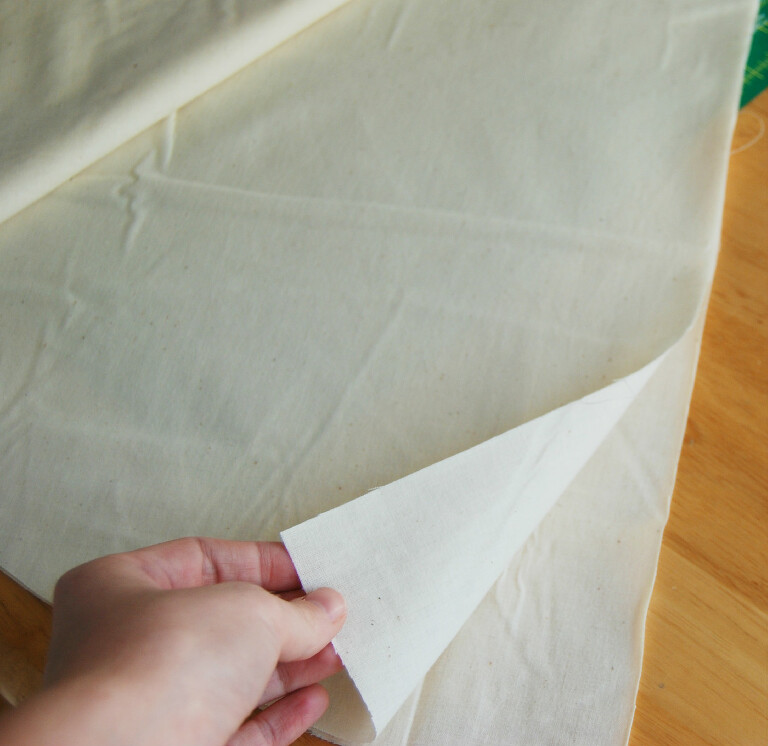 Pin together your tree skirt top and batting. I wanted to do some quilting on either sides of my wedges, so I marked lines one quarter inch from each seam line, and handquilted over these lines. If you would like to speed things along, you can just do some machine sewn lines here to add stabilty to your tree skirt.
Once you have added whatever quilting you would like, sew on your ribbon ties. I tried to evenly space mine, but you can place them however you wish. Once you have done that, pin the ribbons back so they are out of they way when you sew on the backing.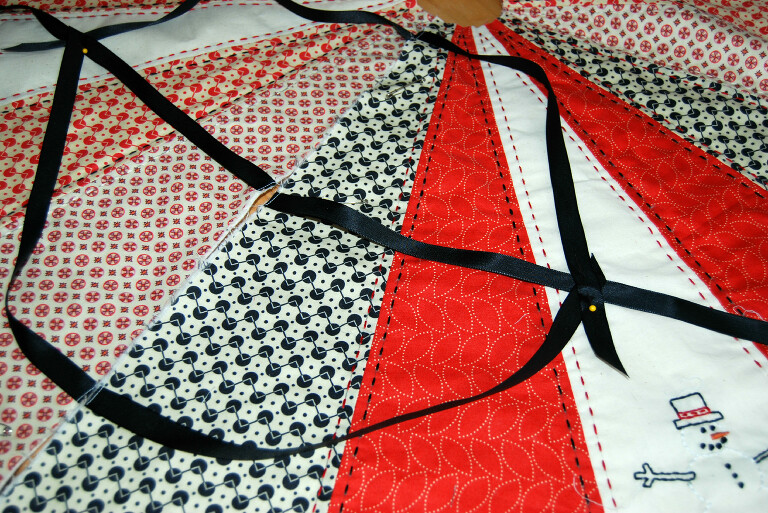 It's now time to pin on your trim if you are choosing to use any. If you have never added trim, you may just want to stick with something flat like ric rac or forego this step altogether. Pin as you see in this picture.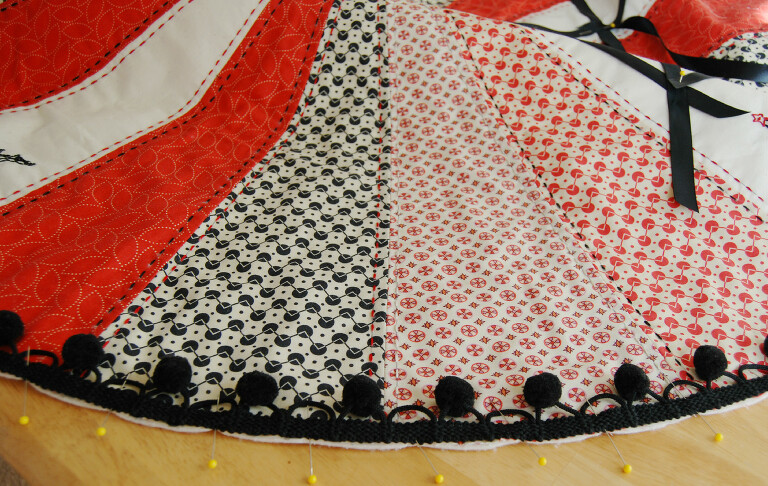 Next, place your backing right side down on top of the tree skirt and pin the inner circle. Sew around this circle using a 1/4″ seam. Go slow. This is the hardest part of the sewing.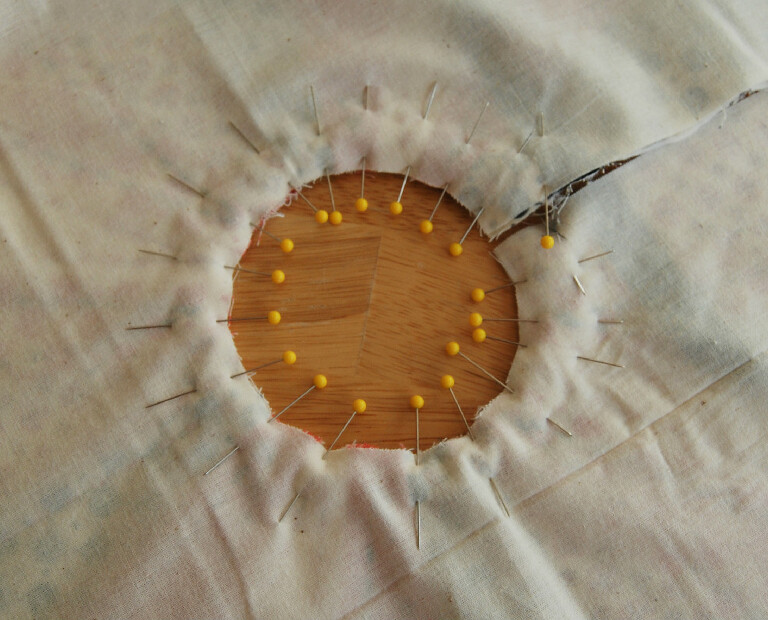 Next sew one straight side of the skirt, but leave an 8″ opening. Sew all the way around the skirt from there, up the other straight side leaving no opening on that side. Clip around the curved edges and turn your tree skirt right side out.
Turn your opening under 1/4″ and edgestitch the opening shut. Unpin your ribbons and tie them. You now have a finished tree skirt! Congratulations!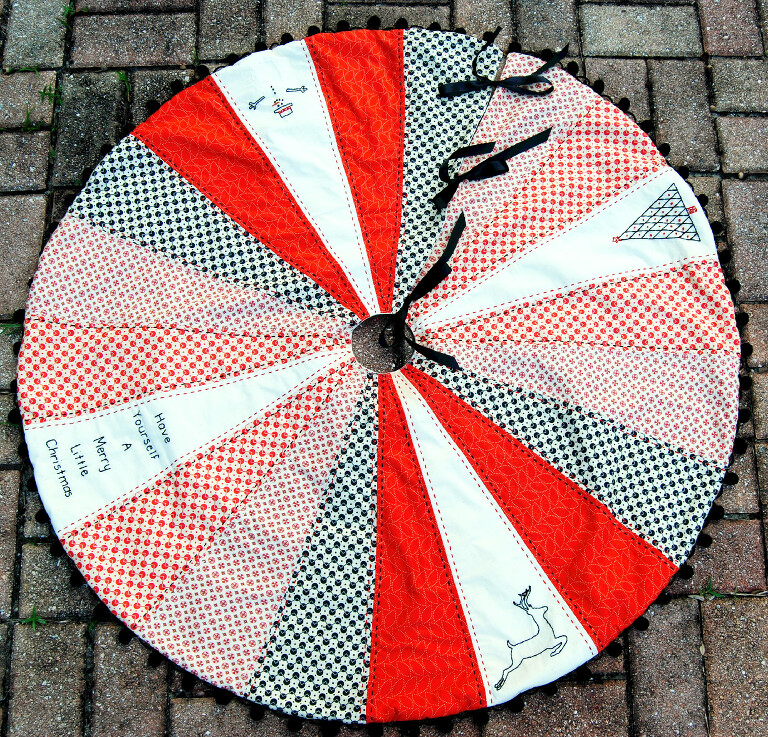 Please remember to post any pictures of projects you make to the Holiday Craft Bash Flickr group. This will enter you to win this week's prize from Stash Fabric. The winner will be announced on Monday, October 29th.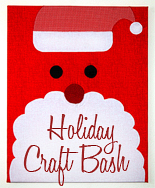 -Meredith