I'm so glad to have something to blog about! I really had no clue how long it would take to sew a single garment now that I have a newborn, but I have found out that what one could accomplish in a day pre-newborn can be accomplished in about a week post-newborn. The first garment I've made since having Wallace is this adorable Sally Romper from Green Bee Designs. I saw the pattern ages ago, and just loved it. I have no clue why it took me so long to get it and make it, but I'm glad I've finally done it.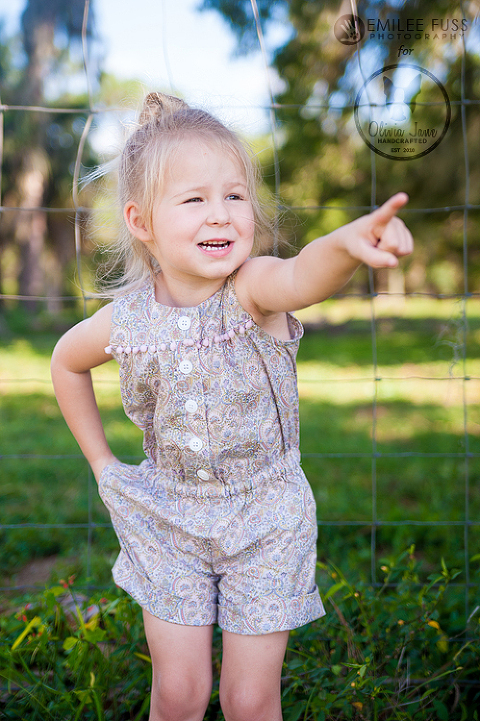 I used that adorable Liberty poplin along with some small pom-pom trim from Jones and Vandermeer to make this little romper.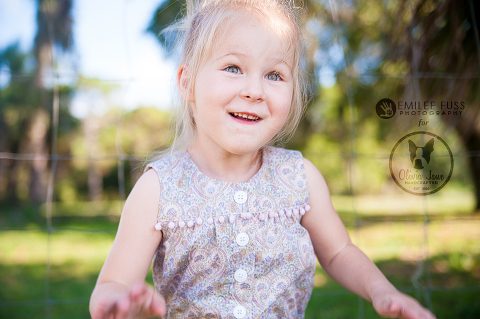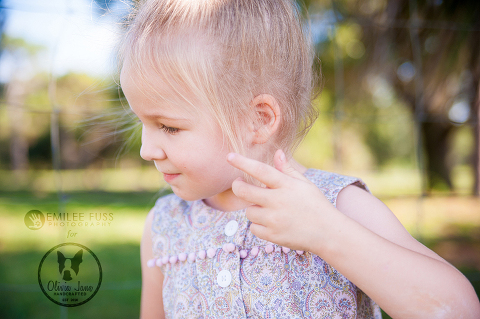 Layla has been growing in bounds, so while a made a size 4 expecting it to be a bit large, its actually smaller than I would like. [I should note here that I don't think the 4 is abnormally small on this pattern; Layla seems to have grown overnight and skipped right over 4T in many of her store-bought clothes as well.] It fits around her perfectly, but she's gained quite a bit of length in her torso. To remedy this in this particular garment, I went back to the underside of the shorts and used about double the seam allowance and clipped so she could get some wear out of this one. I already have two more rompers cut out, and with those I simply added 1″ to the bodice pieces so she would have more room. If she'll pause the growth for a bit, she should actually be able to wear those for a while.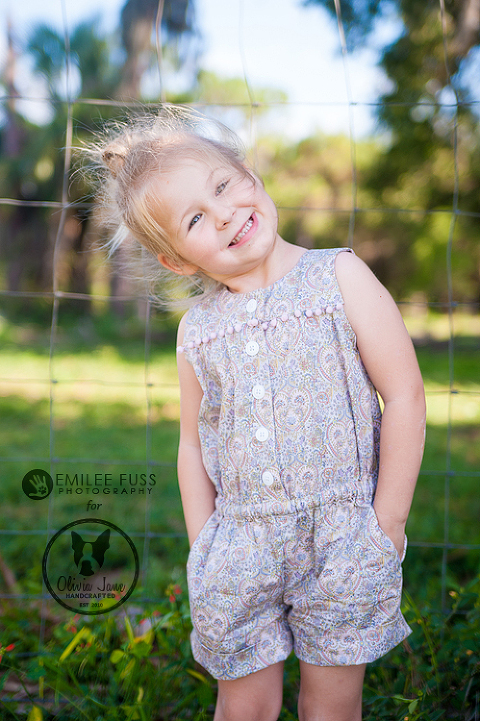 pockets score major bonus points with Layla! 
Alexia writes such great patterns, and the Sally Romper is no exception. I learned something new! You may already know that I love to overlock anything that can be overlocked, but never had I thought to do this with my pieces prior to assembling them. It made for a somewhat tedious stretch of sewing time, but it really was nice to be able to do it all at once instead of sewing then switching out feet to overlock in between each step.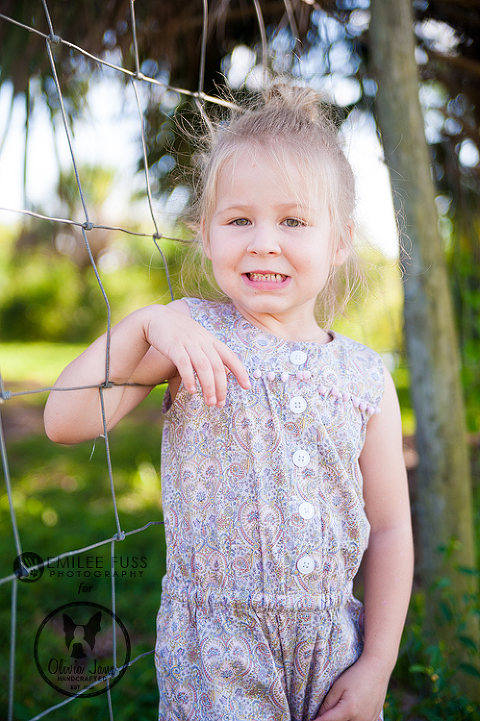 Rompers are such great pieces to have in a little girls wardrobe. I try to let Layla live in them for most of the year because that's only one piece of clothing for her to have to deal with, and they're just darn cute!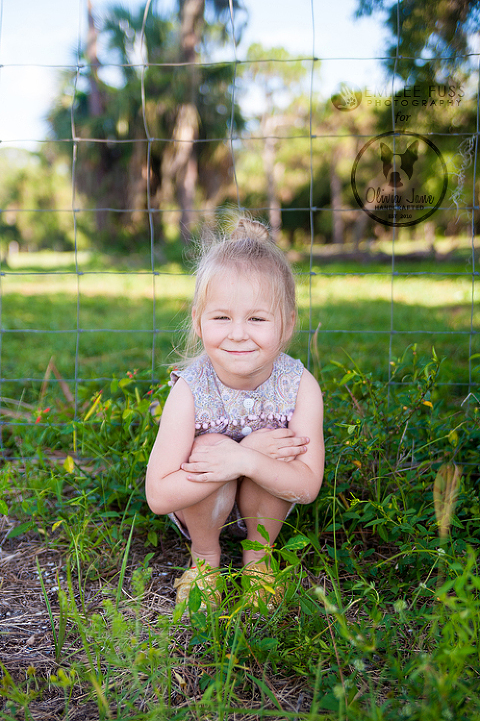 If things go especially well, I should have three other garments to share with you this week. Cross your fingers for me!
-Meredith