I was asked to make another Caravan Tote. Its quickly becoming my favorite bag pattern. This bag is completely functional and has a bajillion possibilities for fabric combinations and placement.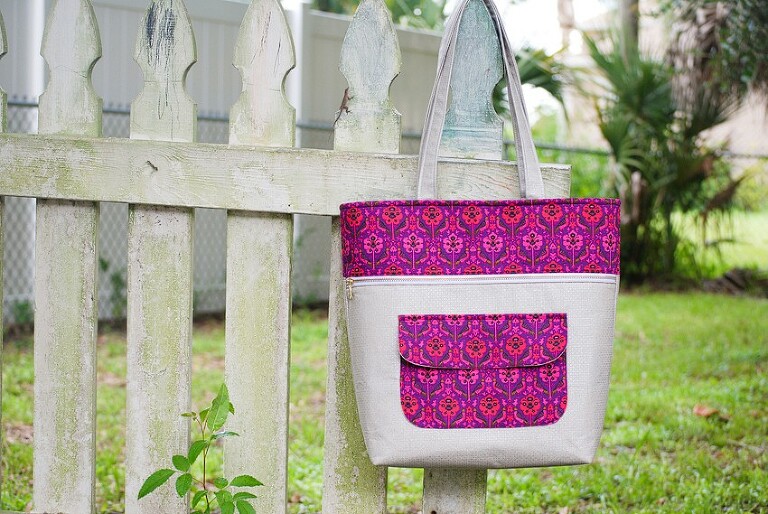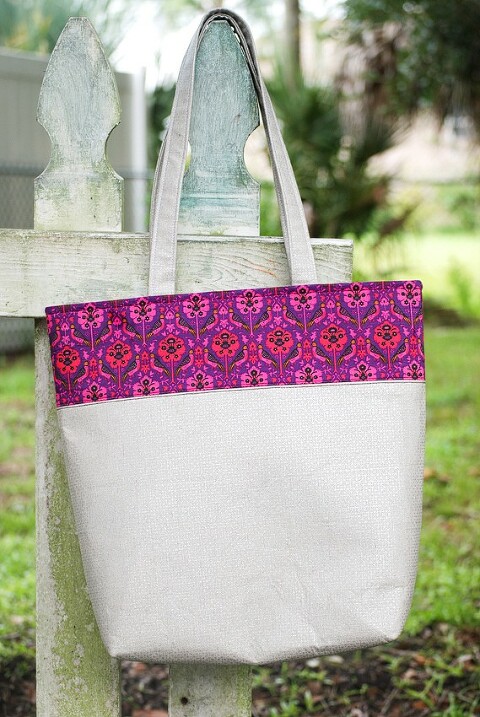 This one features two main prints- Byrne C from DuckaDilly and Sparkle Canvas from Jones and Vandermeer. Liberty always has such clear charm and exquisite details, but I would be remiss if I didn't gush over the Sparkle Canvas. The metallic on this fabric is so, well, sparkly. And the fabric itself is such an awesome weight in this bag- especially used in the main portion of the bag and the straps. Its very durable, but totally cute and trendy.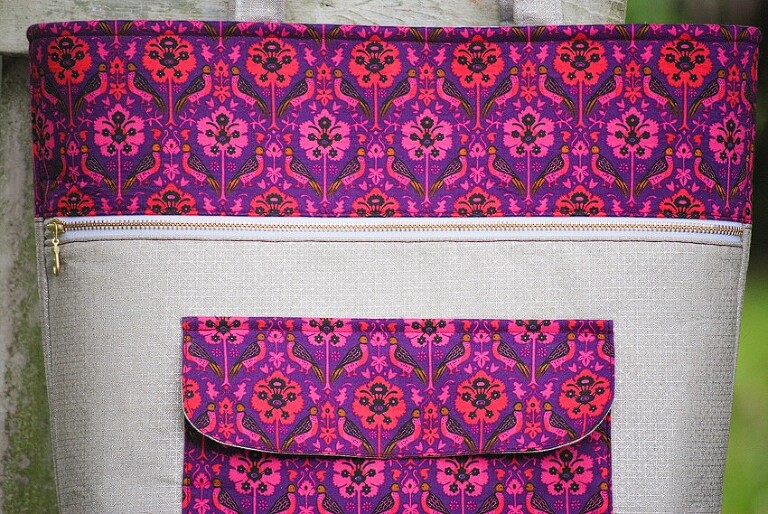 I used some more Cotton + Steel on the inside zip pocket.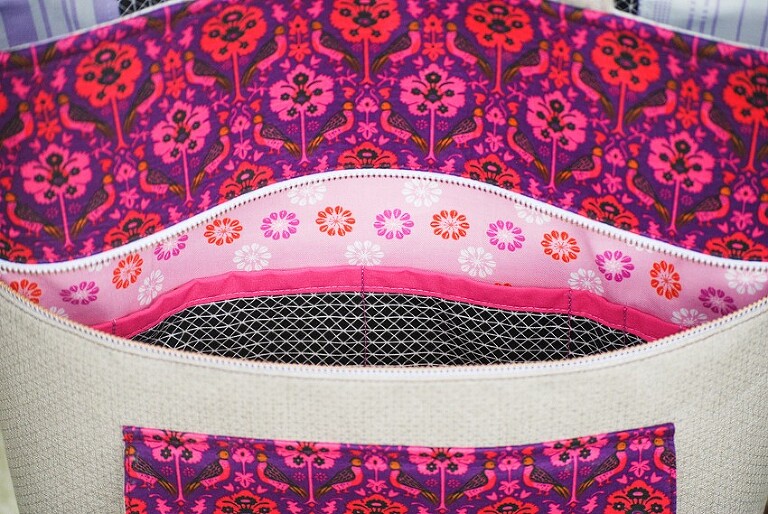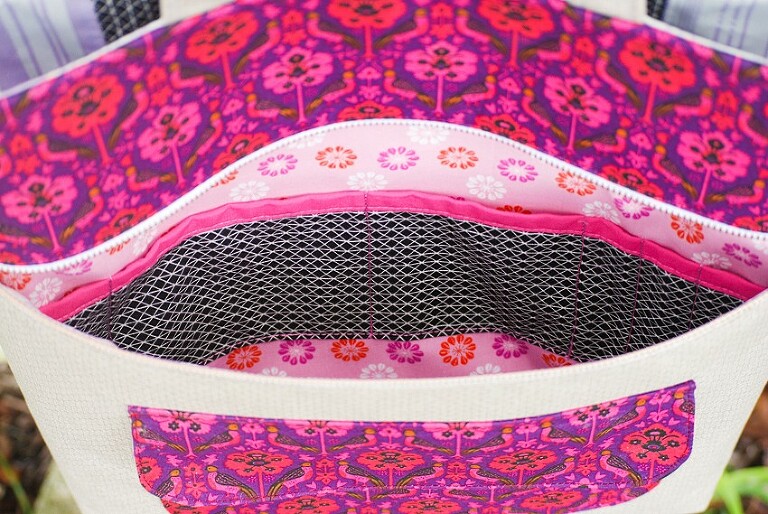 The interior of the bag features a very favorite Anna Maria Horner semi-basic from her Innocent Crush collection- a white and lavender stripe fabric that is just muted enough to be perfect. I paired it with the black Netorious print from Cotton + Steel and a print that is the most perfect shade of red from Rashida's Moonlit collection.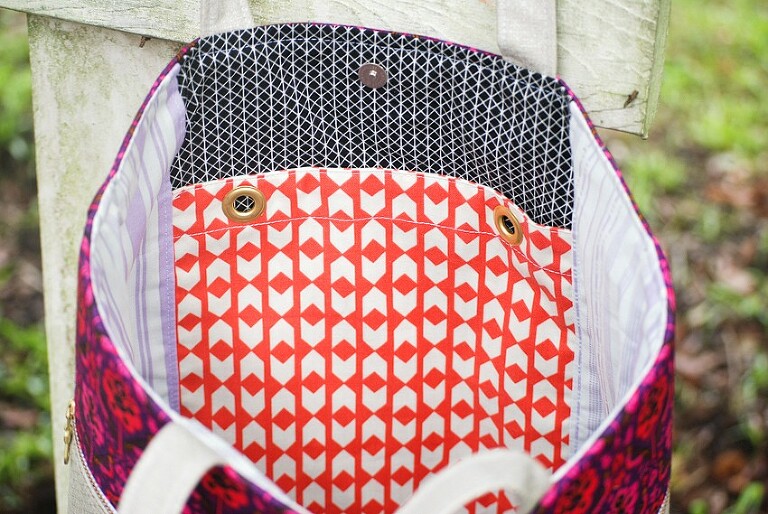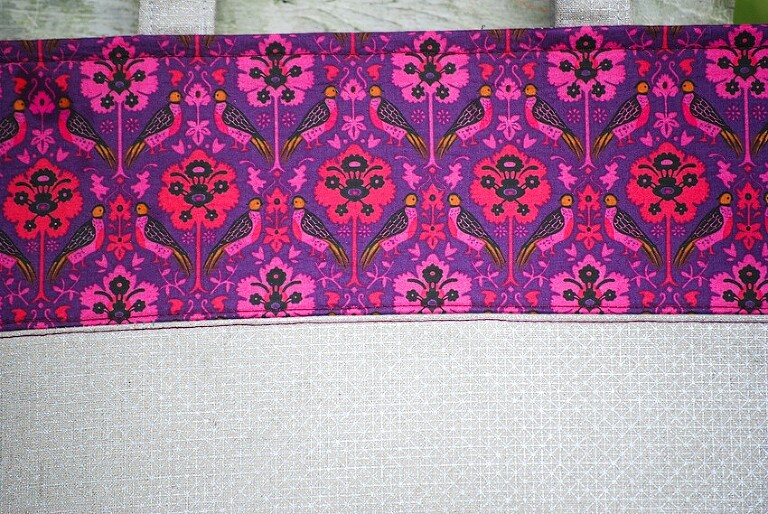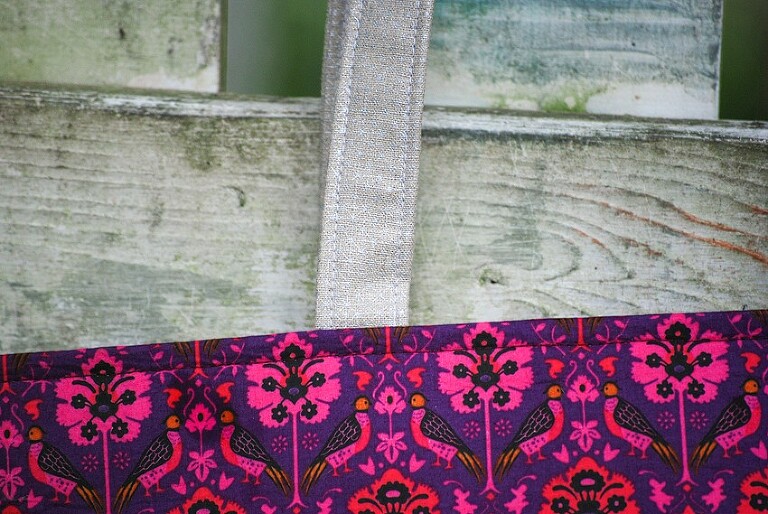 I just love this bag. I could gush over it for days. There are several more on my docket that are waiting to be made, and I hope to do a post rounding them all up for you! I've been sewing up a storm this week- well sewing constantly in our storms, and I have lots to show you next week. See you back here then!
-Meredith