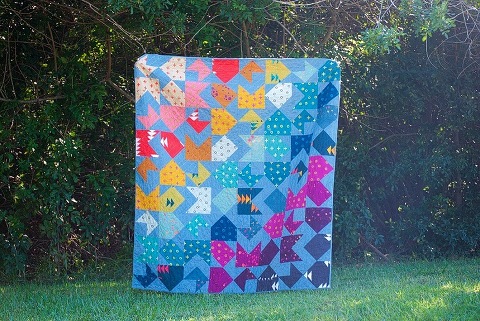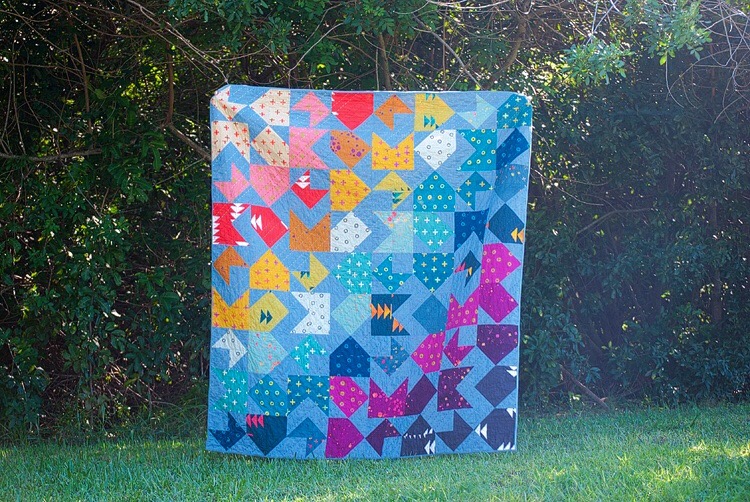 I wanted to show you my finished Opposites Attract Quilt in Alison Glass's Handcrafted line, which will be at Market this weekend in her booth!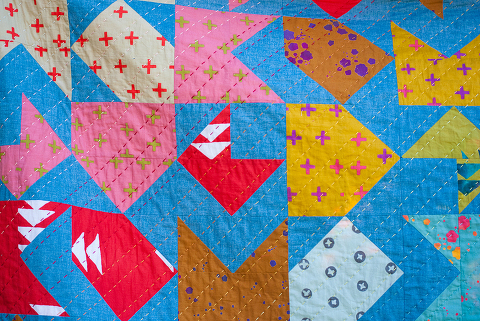 I hand quilted this beauty pretty densely with Perle cotton in the same color order as the quilt was pieced. I love that the colors pop without being overwhelming or stealing from the actual design of the quilt.
Quilting was a labor of love, to put it lightly. I think I stitched a little bit of my soul into this quilt! It took weeks to complete, and many nights of not going to bed until 2am.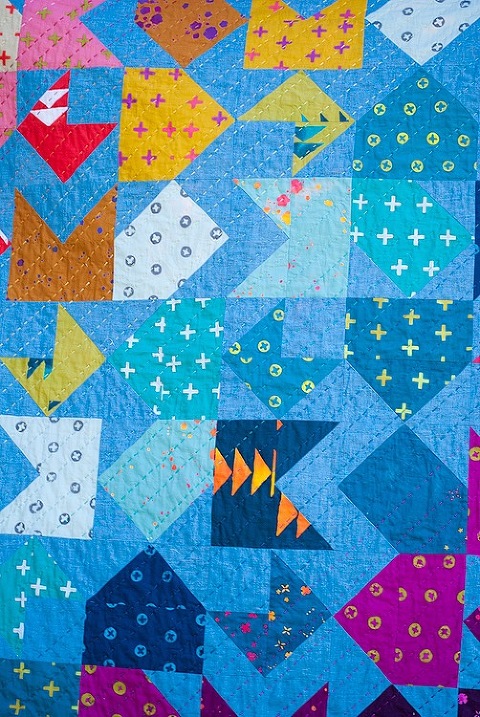 It was worth every last second of stitching. I mean, I really love this quilt. the labor was not easy, but it was like having a child. The second it was over I was so in love, I'd do it all over again without another thought. That's why I love what I do. Its terribly fulfilling.
I backed this quilt with a favorite print from Alison's Field Day collection, which beautifully incorporates all those colors featured in her Handcrafted line (which has just hit stores, by the way).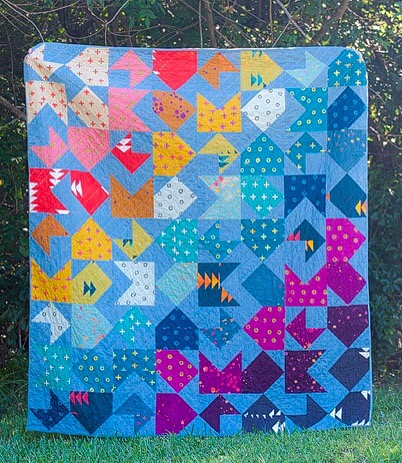 Anyway, I finished this quilt, took a couple of pictures and ran to the post office without one spot of makeup on my face. It was desperation, so please overlook the fact that these are pictures taken by me and not my uber talented sister. :)
Now I want to share the love. Through this weekend, you can purchase my Opposites Attract Quilt pattern for 25% off in my Etsy shop. Discount has already been taken, so you don't need a code. A quilt along is coming, so go ahead and pick up your pattern on sale!
Thank you so much for your support.
-Meredith