So it turns out there are Oliver + S patterns that I haven't tried. Gasp! I'm fixing this "issue" [so far as I think the pattern will actually suit Layla] beginning with the Apple Picking Dress. For this dress I chose a favorite voile print from Anna Maria's Field Study collection.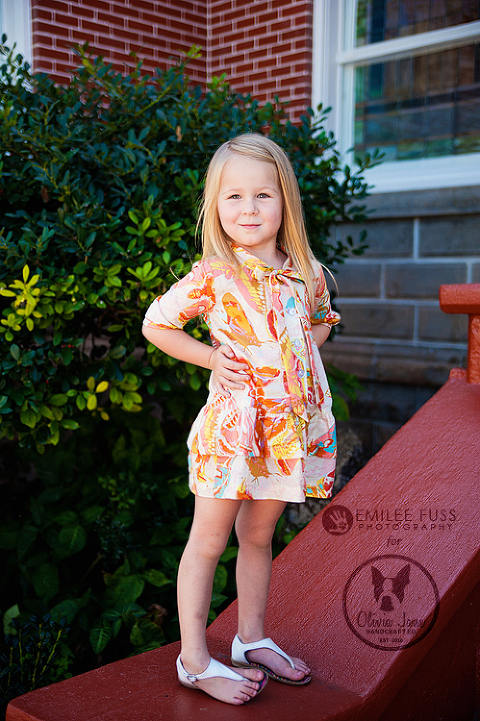 The dress is unlined, but fully finished with overlocked seams (probably my most favorite stitch). Its extremely lightweight given the fabric I used, and since this is the one place in America that's already in the upper 70s and 80s, I think it should be fine. That said, the next time I make this dress, I'll use a heavier fabric since even with that it would still be a very light dress.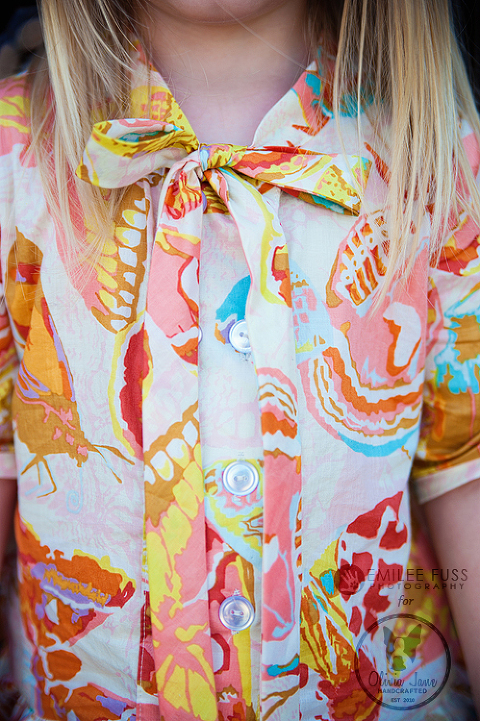 I love that front tie! Its so feminine and classic. In the pictures the tie covers one side of the button placket which actually features five buttons on each side.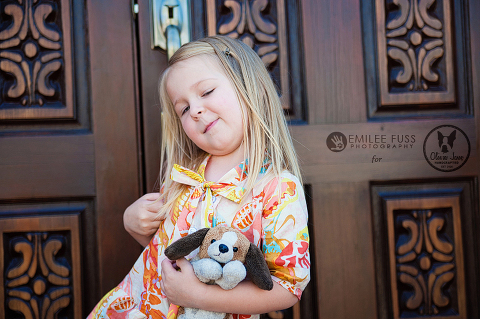 The dress is great on Layla. Its light and fun, which is a must for this child that plays from the time she gets up until she goes to bed. She also gets hot really fast, so the weight is great for keeping her cool.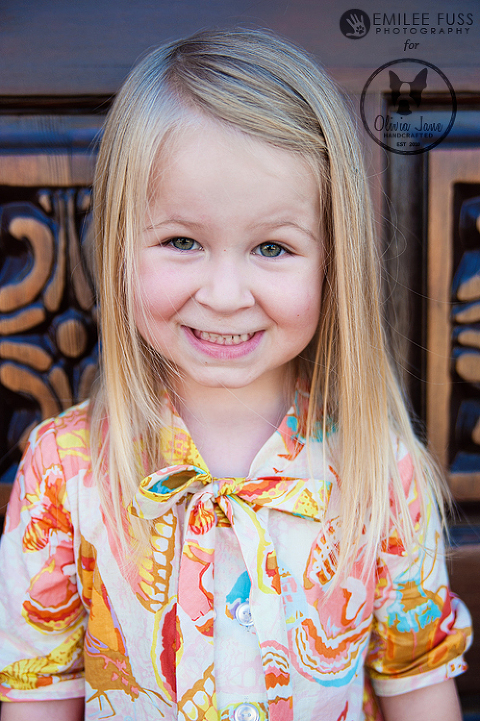 What do you think of this dress? I just love how classic it is. And its terribly versatile with endless possibilities for fabric pairings. I think the next one will be in Briar Rose, so the weight should be a step up from this voile since its a lightweight quilting cotton.
I'd love to know what your favorite pattern is for little girls. Do you have a favorite Oliver + S pattern? Is there one you'd like to see Miss Layla sport?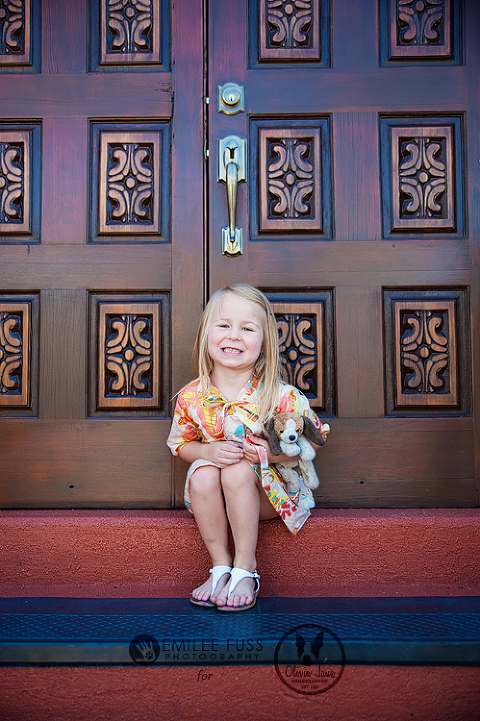 Tomorrow I'm showing off yet another Oliver + S dress. Its one of my very favorite patterns in a Liberty print that Layla had to have a dress made out of. I was foolish enough to think she would forget about that print, but I was very wrong. She knows what she wants.
As always, an enormous thank you goes out to Aunt Emilee for her patience in taking these great pictures of my very full-of-it little girl. Thanks, Auntie Em!
-Meredith