The alternate title to this post is : "The Many, Many Expressions of My Three Year Old"
You'll see why before too long.
A few weeks ago, I found myself browsing Heather Ross' new line, Briar Rose. I admit I was not immediately captivated by the line like so many others. But after seeing post after post of people working with it, I thought I ought to give it a whirl. I'm glad I did because Layla adores the fabric. For this dress she chose the strawberry print in the white colorway (because her mother did not buy it in the green like she requested.) I felt a small tinge of guilt, but she may end up with something in the green before too long!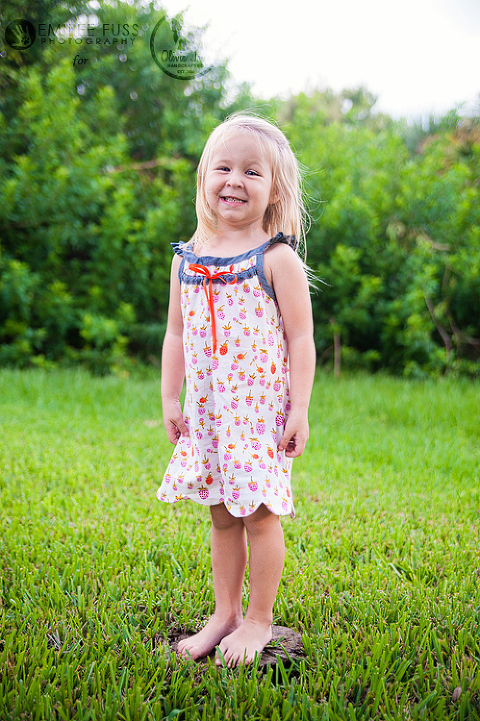 And after consulting with my trusty Instagram friends, I chose to go with the Badminton pattern from Oliver + S. I think dresses suite Layla better than skirts at this point, so I went with view C and made her the scalloped dress. And I love it!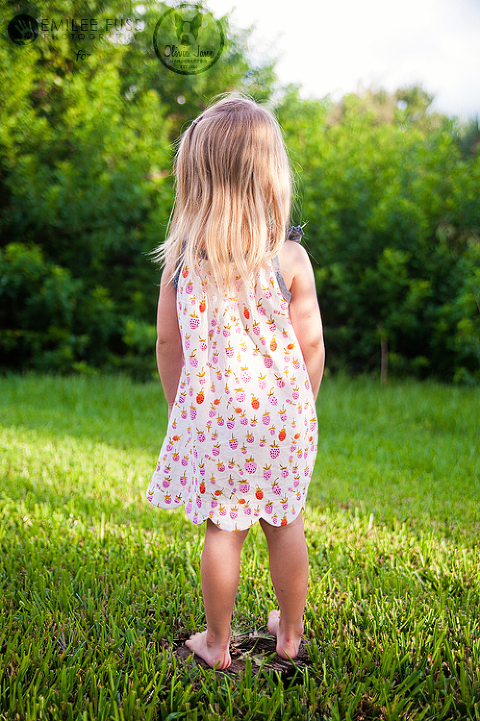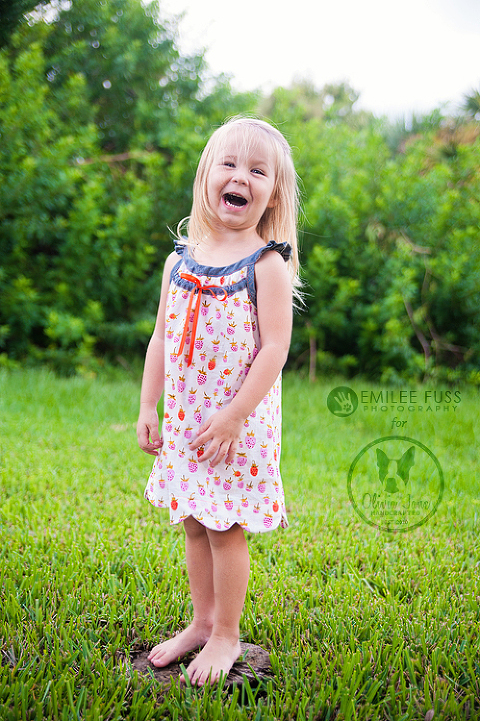 I went with Robert Kaufman's chambray for the trim. No surprises there! I love that it seems more polished than using another print from the same line. I feel people are less likely to ask if I made it. Is that weird? I don't think there's a darn thing wrong with using a coordinating print. Really at this point, I'm just trying in vain to justify my obsession with the chambray. So there. :D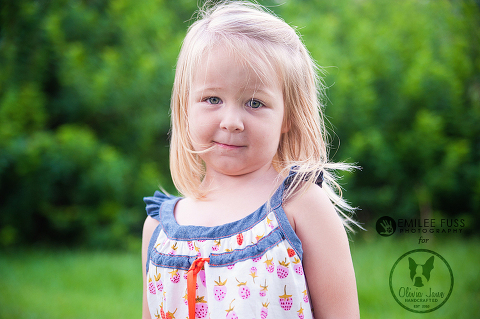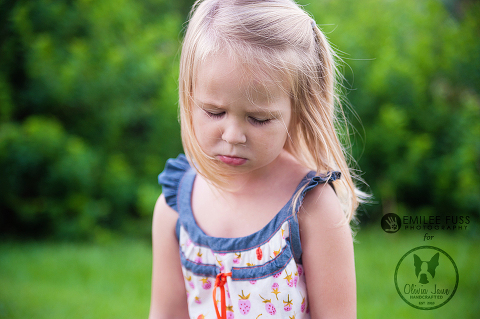 Do you see what I mean about her expressions yet? She is so silly!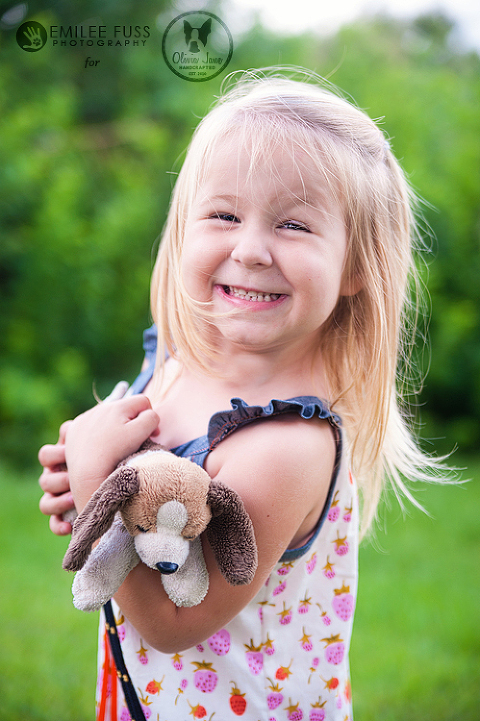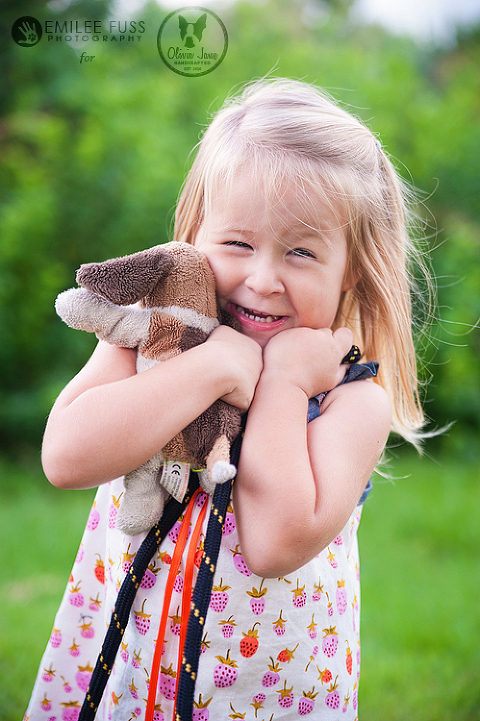 Aren't the scallops darling? And there were crazy easy to make! I wasn't sure going into it, but I don't know why I had any doubt because rarely do I have to pause or reread when I'm using and Oliver + S pattern.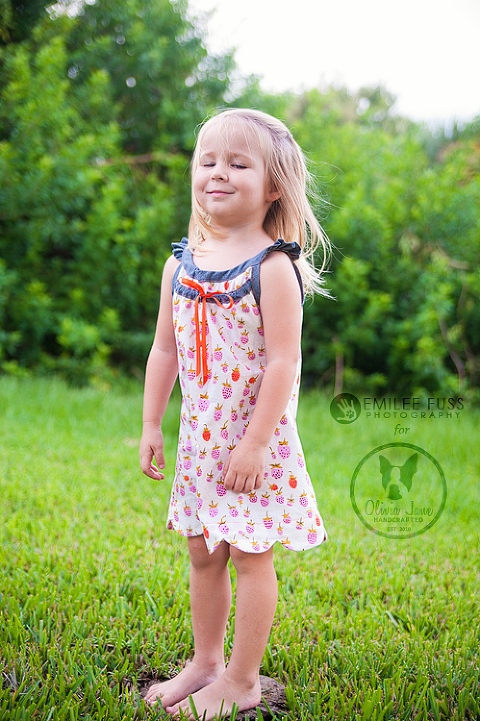 The overall playful look to this dress totally gets me. Its so stinking girly, and I love it! And Layla loves it too, which is the best thing.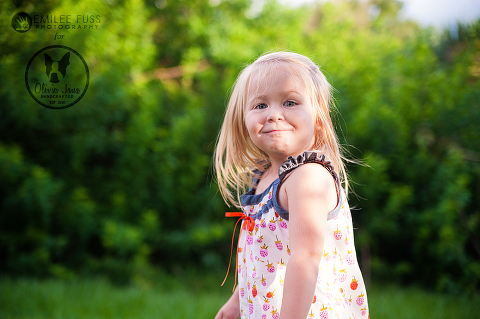 Ole crazy face Layla.
I have a few more Oliver + S patterns in the works. They are ones I have not made before, and you'll be seeing them soon!
Thank you for reading!
-Meredith