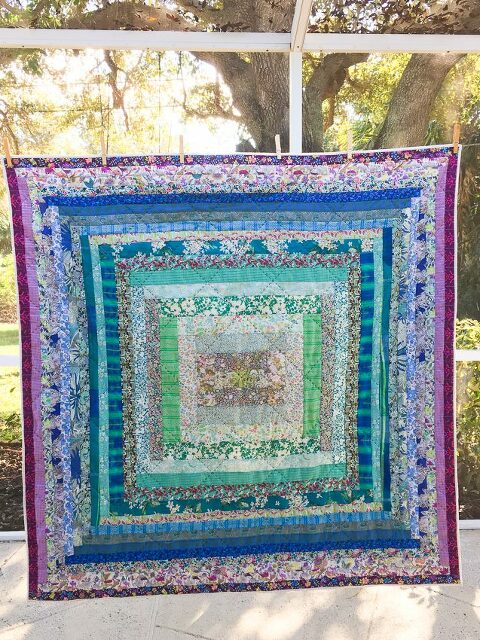 That title sounds far too serious. Liberty Courthouse is the quilt I made for a dear friend of mine who was so long overdue to receive a made-by-Meredith gift. Every year at Christmas I pick one person who will be the recipient of a big handmade thing. I mean, I normally give out smaller things to multiple people, but I can't do a big gift for everyone because I just don't have the time to dedicate to that. Anyway, this year, my sweet friend Emily was my person. She loves Liberty probably even more than I do. So that was my starting point. Liberty.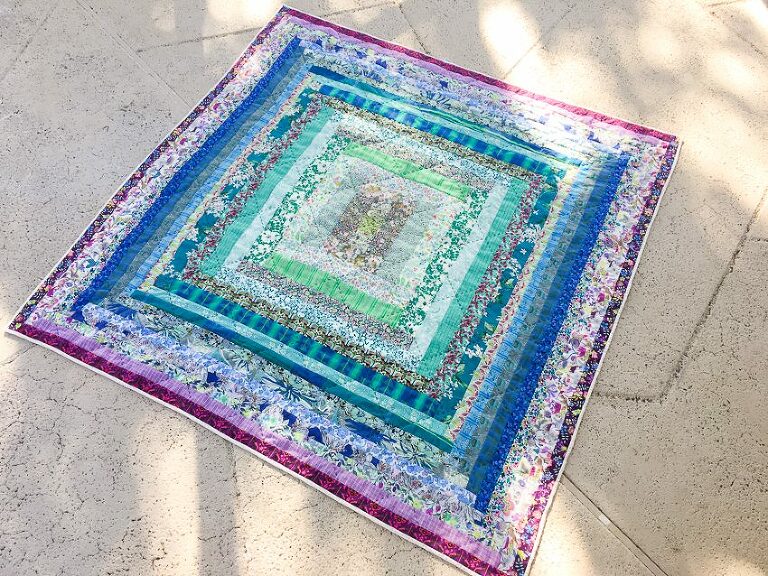 I also feel like she has refined, sophisticated taste, so I wanted to choose a design that was classic and clean. What is more classic than Courthouse Steps? If there is something more classic than that, let's just ignore it and pretend the Courthouse Steps design is where its at. :)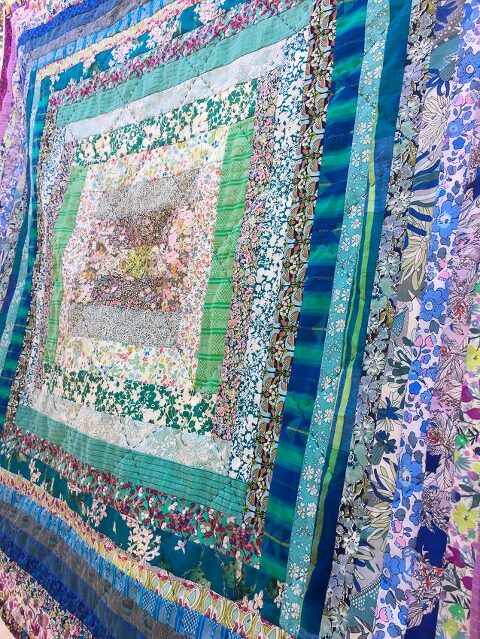 I chose to stick to a cooler palette, and began my quilt top with a green center, and worked my way out to purple. I mixed in some yarn dyed fabrics from Anna Maria's Loominous collection. I felt like they complimented the Liberty well and kept the overall look bright and cheerful.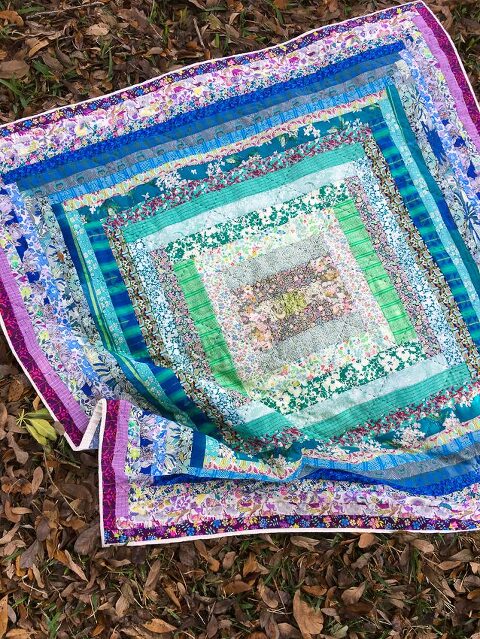 The strips became narrower as the quilt grew which isn't something I planned in advance, but I really like.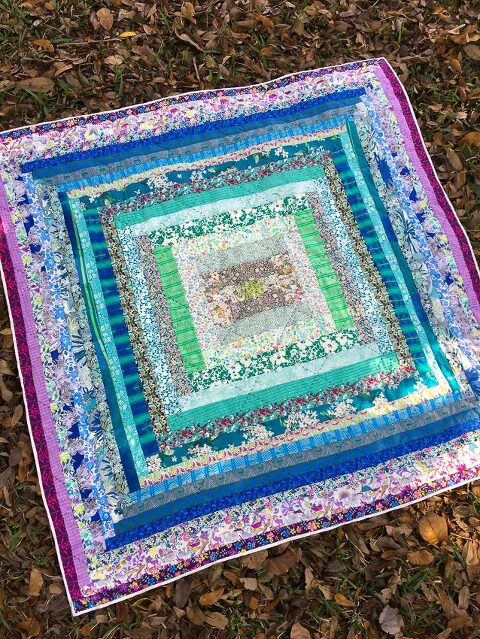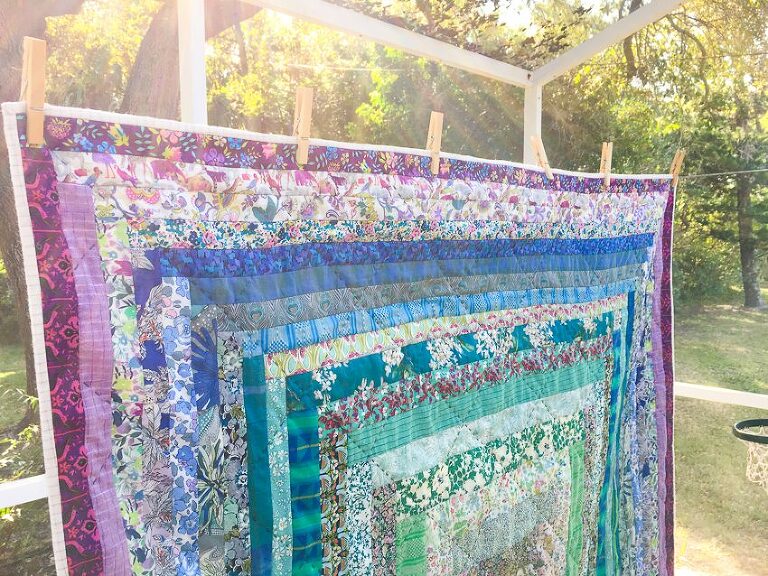 I backed it in one of my all time favorite Liberty fabrics, Capel in chambray. It felt very adventurous to use such a beautiful fabric for backing, but it was the one. I'm not the kind of person who finishes a quilt top and then just throws something together for the backing. I want to like the back just as much as the front, so once I found the Capel, it had to be used. I love it!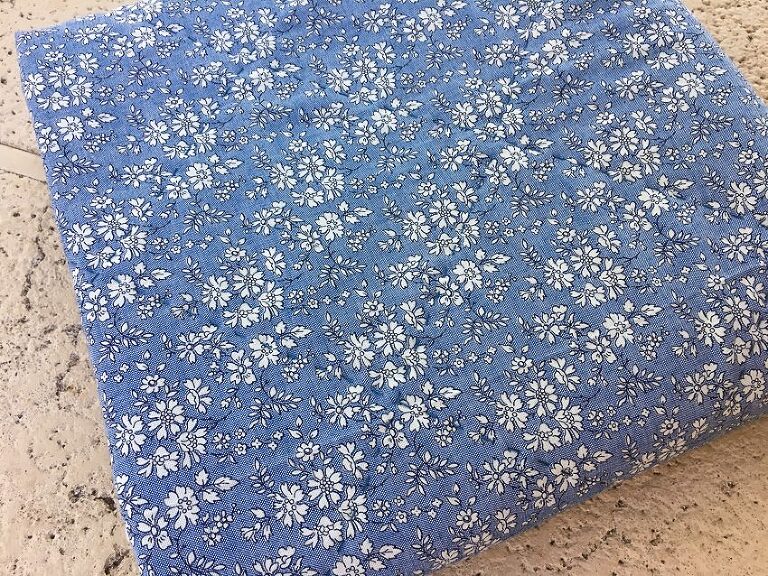 I tossed around the thought of machine quilting, but we are not the best of friends (machine quilting and I). I really don't want to take the time to make a quilt top using my favorite fabrics only to mess it up on the quilting segment. So I did what I'm comfortable with and what I love- hand quilting. Its where I feel like I get to put the most "me" into a quilt. It's slow and it forms just with my hands, a needle, and Perle cotton. I love that.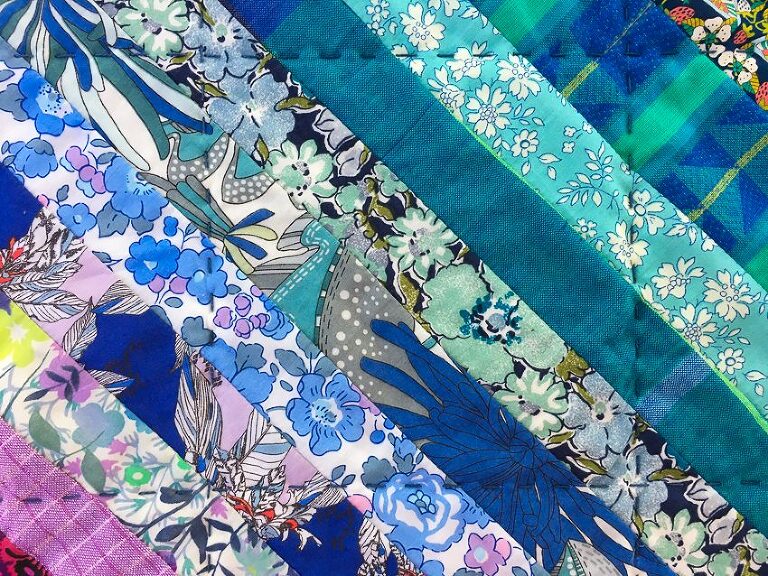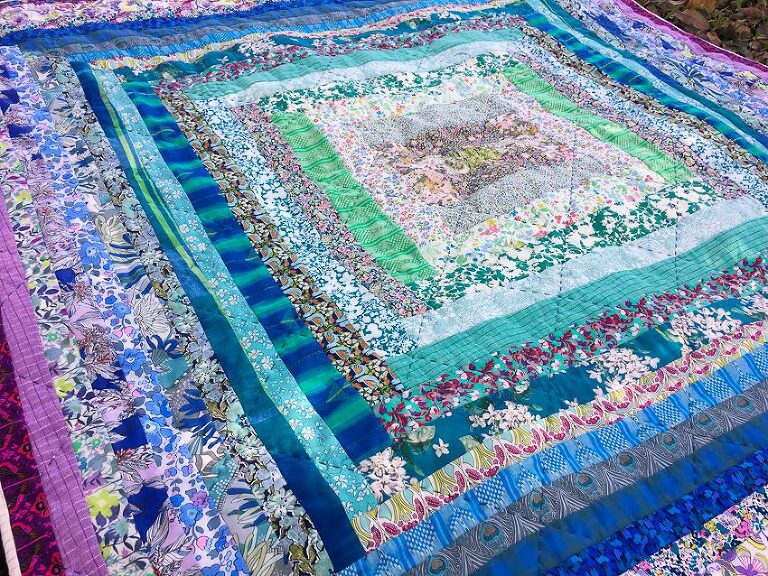 The quilt is bound in a white and gold yarn dye from the Loominous collection. That's another part I just can't do with a machine. For me, that's a hands only step.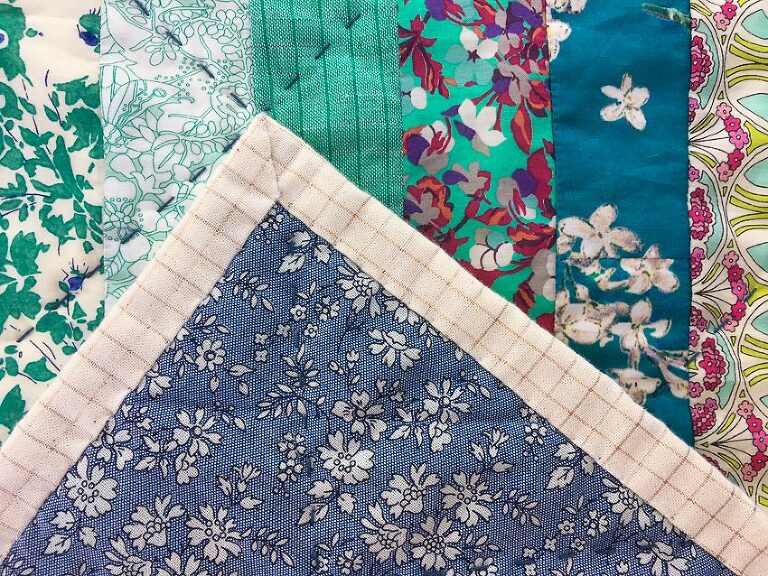 I love the finished quilt. Its unlike any other I've made, and I feel like I was able to bring my vision to life. I was late sending it, so it didn't arrive to its new home by Christmas, but I think it will be appreciated all the same. My friend is the type of person who gives generously and never expects anything in return. She just has a huge, giving heart, and even though I haven't come close to matching her,  I know she'll love it.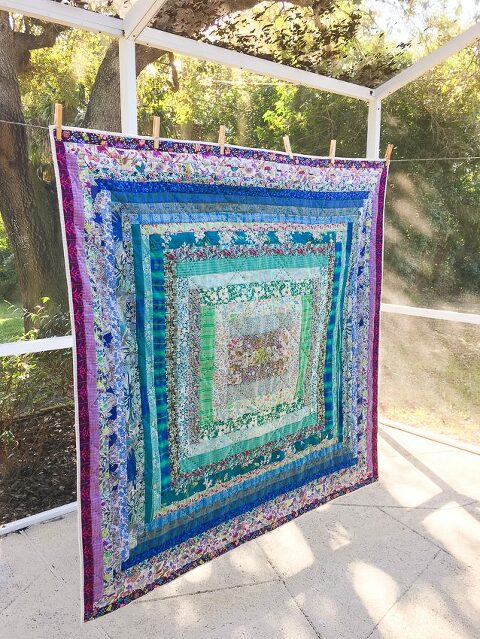 My circle of friends is small. I remember my parents telling us from a young age that when we were older we would most likely be able to count our true friends on a single hand. They never encouraged us to "be popular" or to feel we needed a large quantity of people surrounding us to be relevant. I'm so thankful for that gentle lesson they repeated throughout the growing up years, because now I look at the friends I have in my life (though maybe I should say "tribe" since its 2016 and that's the cool term…nah) and I'm so thankful for what they are to me. They are truly quality people. Most are far away. Some I have a lot in common with; with others, we probably don't share very many similarities. But I love that. My circle consists of great listeners who give thoughtful advice. Every one of them are unselfish, always putting others ahead of themselves. They are big hearted, and I just find myself blessed to be in the company of such great women.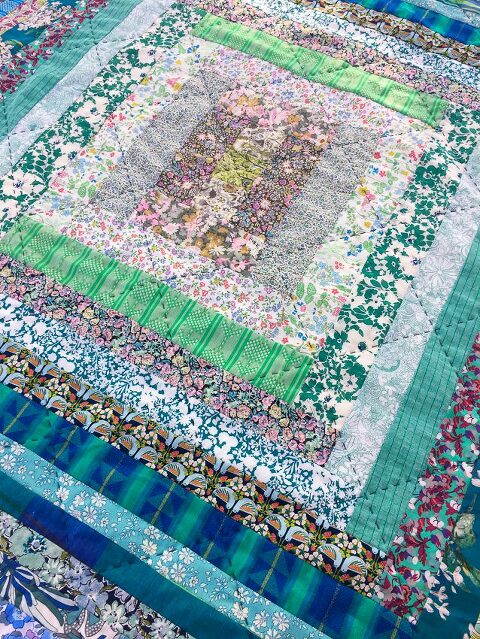 This quilt isn't a big deal. Its not some spectacular work of art. But it was made with a heart of gratitude for having this friend in my life.
Thanks for stopping by! I hope you are having a great "week between" right now. I'll have lots to share in the coming weeks. Lots of life changes! I'll see you back here very soon.
-Meredith