I have had this project planned for so long, I can hardly believe I get to share it with you today! When Deer and Doe came out with the Bruyere shirt I was quite captivated. I didn't love the tunic length simply because that's not my personal style, but I envisioned it as a dress, and oh, how I loved it!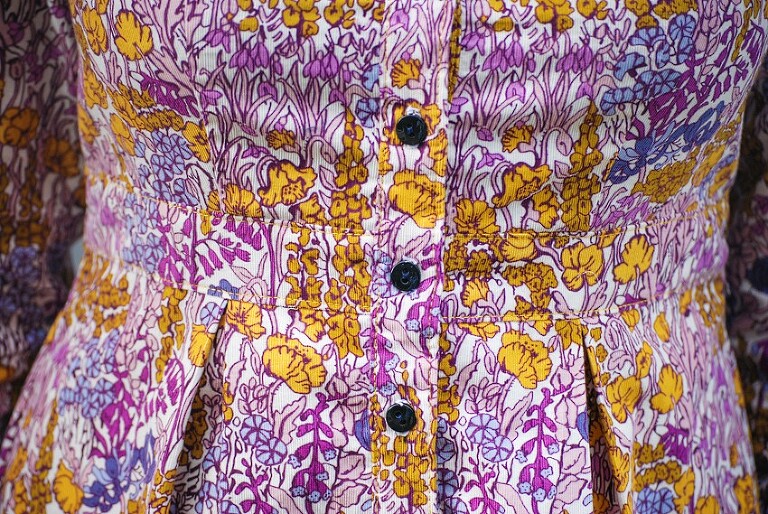 I purchased the pattern (directly from Deer and Doe because for whatever reason they do not allow their stockists to sell online) and the fabric which is Tiny Poppytot, a Liberty print in corduroy. It took nearly a year to cut into it, but when I finally did, it went together effortlessly. I had no issues extending it to a dress- I just added about 9″ to the hem of my size (I think I cut a 34), and it hits just right on my leg.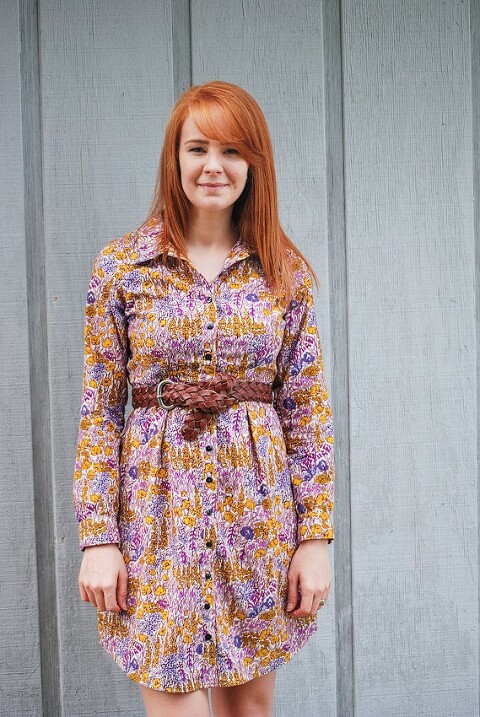 The pattern is so thorough and well written- truly one of the best women's patterns I have had the pleasure of sewing. She includes notes on finishing with French seams which I thoroughly appreciate since that's all I use these days. I think the only thing I did differently, and something that I always do, is attach the sleeves prior to sewing up the sides. I disdain sewing set in sleeves, especially because I'm using French seams because that would mean I basically have the sew the set in sleeves twice (once in each direction). So what I do is sew the sleeves to the shoulder seams at the bodice (which actually helps to avoid puckers), then I sew from the sleeve down to the hem to close up the sides. I'll hem my garment after this step, and if any cuffs need to be added to the sleeves (as was the case here), I'll do that after sewing up the sides as well. It just yields a cleaner and more sensical finish, in my opinion.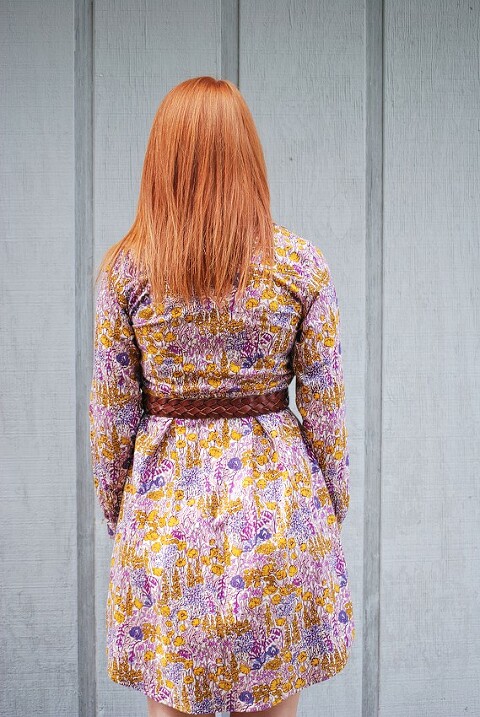 the dress appears to pull in the back. It doesn't actually- I just have exceptionally bad posture.
As I said, the pattern went together without a hitch. I normally hate facings and avoid them at all cost, but she used the most brilliant assembly so that the facings are hemmed in the front and the back portion is actually the yoke lining. The sides are enclosed in the sleeve seams, and the top sandwiches the bottom of the collar, so there are no facings flapping about in the inside, and the inside is crisp and clean.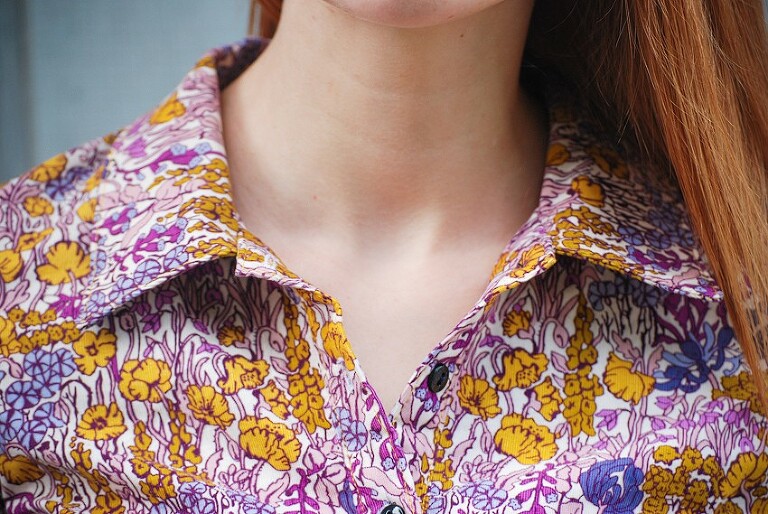 I also want to note that the sleeves fit so perfectly. Many sleeves are narrow and don't allow for much ease of motion, but that is not the case with this pattern. Its awesome.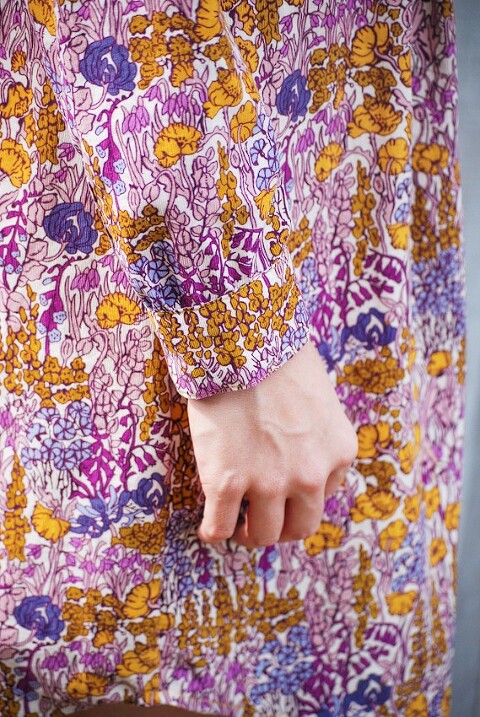 I'm so excited to wear my Bruyere dress once it cools down around here- so like in January or February. I don't know why I chose corduroy given the climate I live in, but I will say this for it- it sews like a dream and isn't very heavy. On that note, I may just get to wear it sooner. I can roll up the sleeves and wear it that way.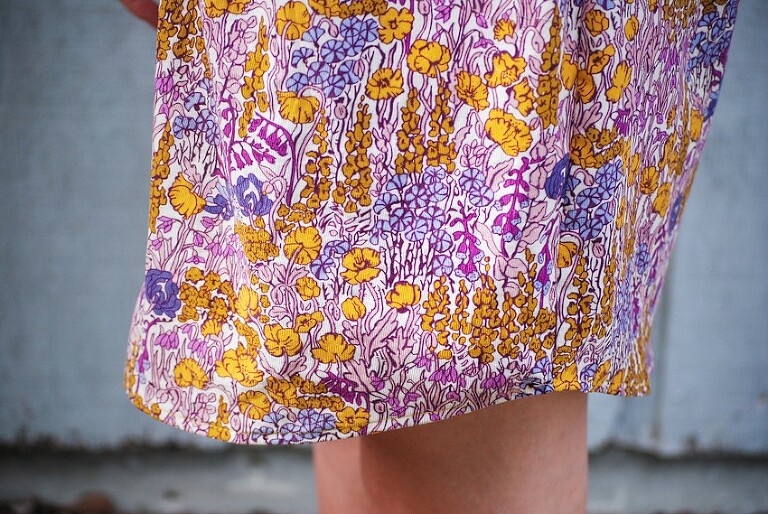 So this is definitely a pattern worth repeating. I'm already planning a couple of versions in lawn and perhaps without sleeves. I'm excited to try out some more patterns from Deer and Doe based on this experience. The shipping overseas and the US exchange rate are good, so even though its a bit more of a wait than ordering within the US, its certainly worth ordering a pattern this good from overseas.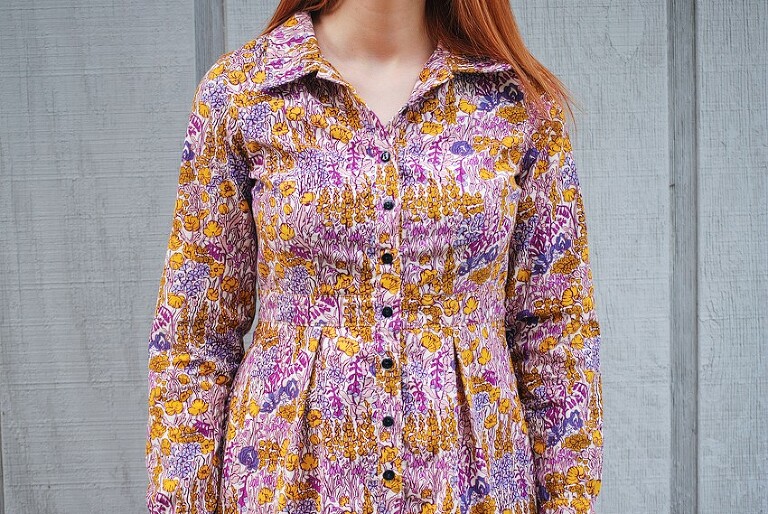 Have you made this or any other Deer and Doe patterns? If so, I want to know what your experience was and what some of your favorites are! Dish!
NOTE: Jones and Vandermeer has recently started stocking some Liberty corduroy for a steal, so be sure to check it out! 
More tomorrow!
-Meredith