My dear friend who owns Jones & Vandermeer knows my great love of Liberty's classic Wiltshire. She was so kind to send some of their new, exclusive color way to me to play with.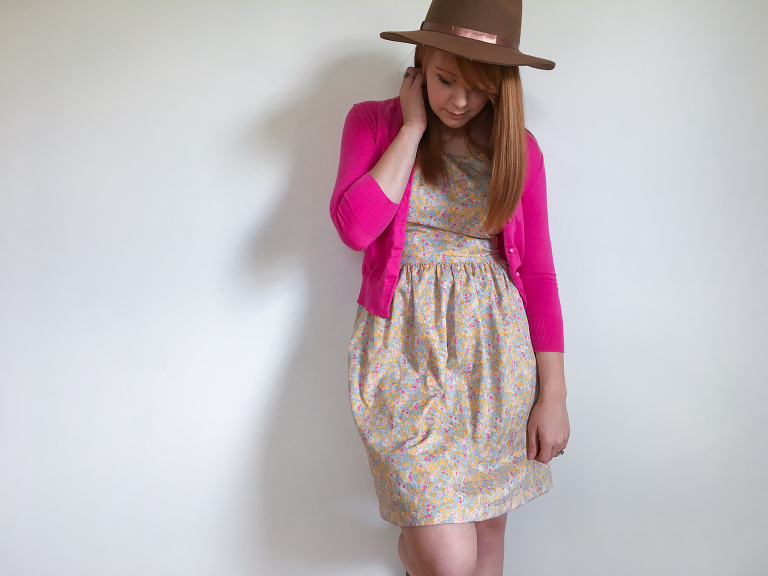 Wiltshire always makes me go a little gaga, but with this color being exclusive, I felt like I needed to make something really special with it. I toyed around the idea of making a top, or perhaps a skirt, but in the end, I didn't want to share this fabric with another garment aside from a cardigan. Cardigans are always a good idea. :)  I felt like this sweet, sunny print should stand all on its own, and it couldn't be more perfect for welcoming spring!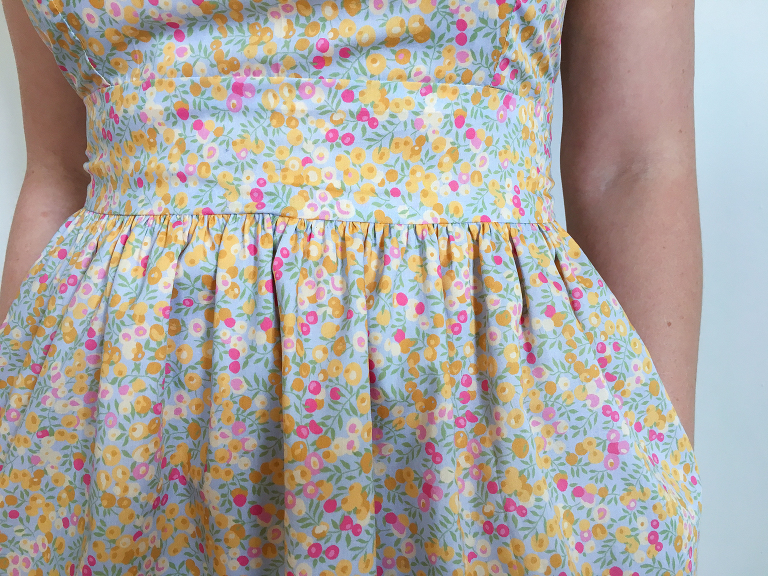 I made another Michelle, My Belle dress because its a no fail pattern around here, and its classic silhouette won't be going out of style. I love simple patterns with soft lines that let a particular print steal the show. I take the same approach to quilts with a lot of prints.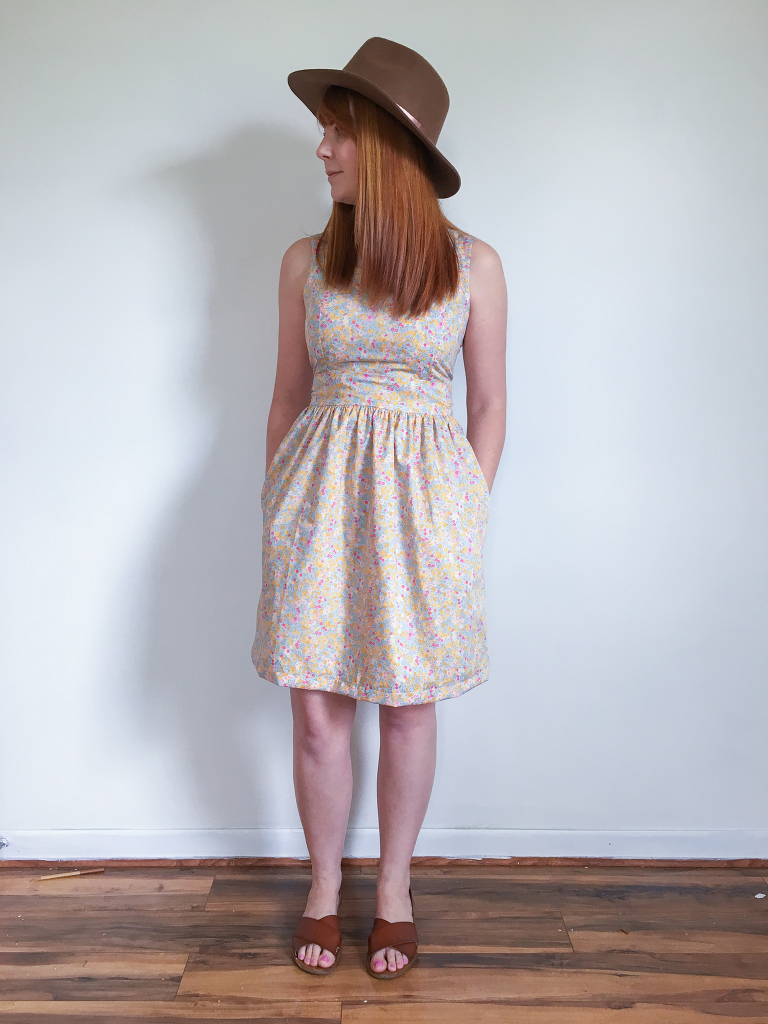 do excuse the dirty floor in my sons' room. I just pushed all their toys aside.
This Liberty is on their classic tana lawn base, and the background is a soft blueish/gray color. The berries are primarily yellow and gold with bursts of hot pink and bright green stems. I feel like its a unexpected color pairing, but so very dainty and beautiful.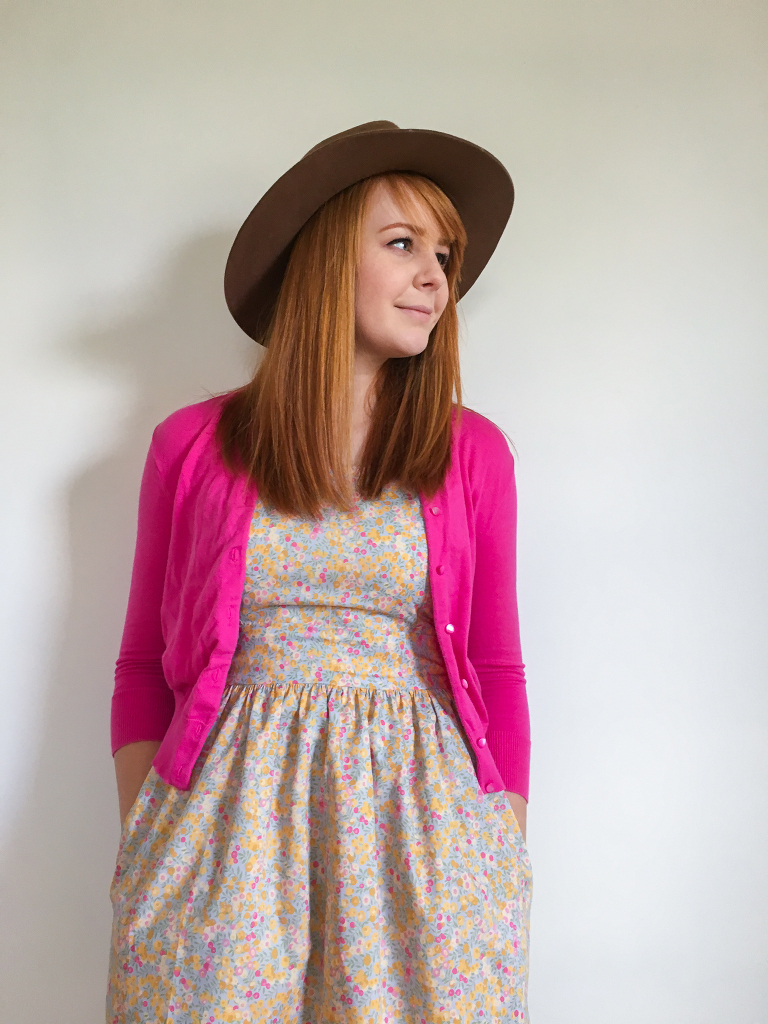 The dress details are the same as the navy one I wrote about last week. Why change what works well? I've been buying the same you pick two combo from Panera for 13 years too. I'm a creature of habit. On that note, this is like the fifth garment in my closet with Wiltshire.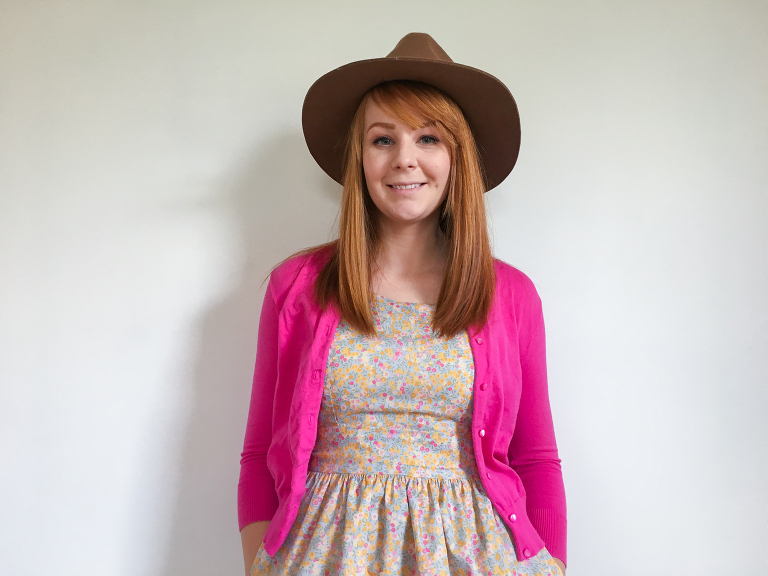 I do love getting my hands on a good exclusive print. I made this quilt with some fabrics only at Alice Caroline, and I've picked up some one of a kind Betsy from Cousette. If you are a big Wiltshire fan like me, you'll want to add this one to your collection. Its not often I find a good yellow.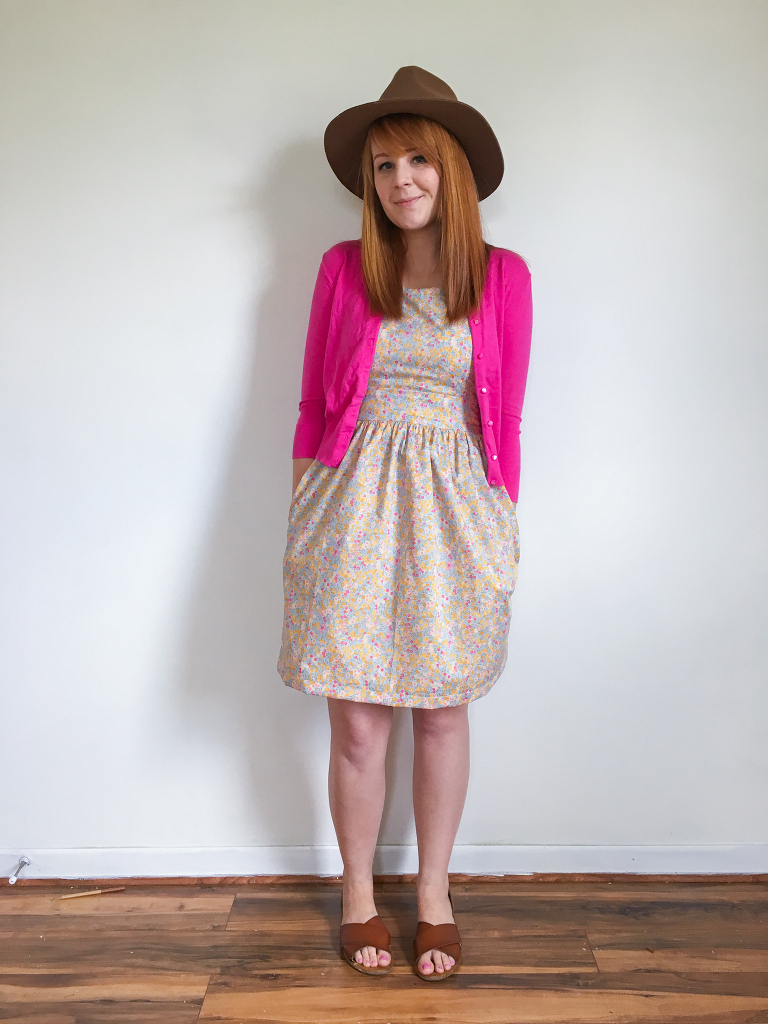 It snowed on Monday for several hours. None of it stuck around, which made me feel a little sad. But completing this dress, and seeing daffodils and hyacinth popping up all over the place does make me long for spring. As much as I adore the snow and the winter views of the mountains right outside my window, I'm a lover of nature and its lush, bold colors. Spring has a firm hold on my heart.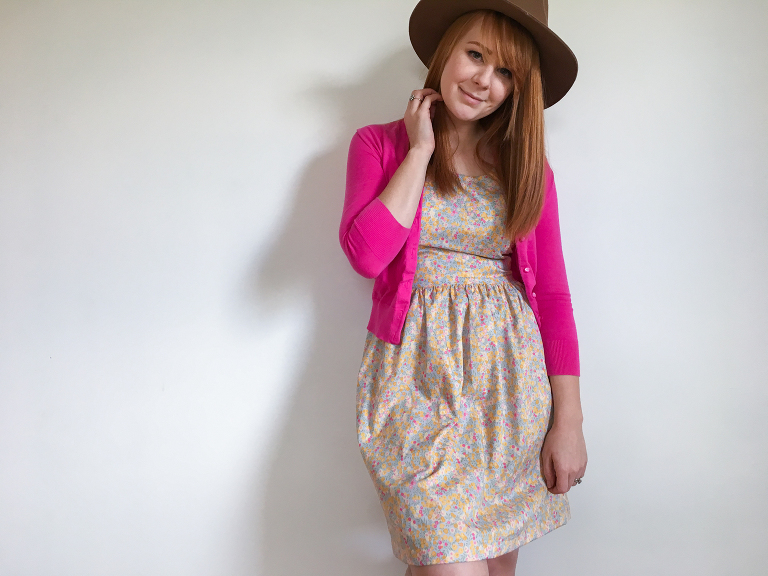 I wear Liberty all year round. I don't know if that's considered "appropriate" or not, but I do. It makes me happy to wear flowers all year long, but I'll admit there is something special about wearing beautiful Liberty prints while all the world around me is blooming and bursting with life and color. And so I will wear my new dress as a welcome to the season of awakening, when all the world seems to come alive again.
Tomorrow I'm going to give you a break from the garments. If you followed me forever ago for quilting, you'll be happy to know I'm showing you just that. See you back here then!
-Meredith