I would just like to say that if you've ever waited an inordinate amount of time on a gift from me, one that's handmade, its just because I love you, okay? Seriously, I don't know why it takes me so long to make things for family. I guess its because I want whatever the item is, often a quilt, to be just so and I him and haw over the design and details forever before I actually work up the gumption to just dive in and make. My sweet little nephew, Warren, will be year old in just under a month, and I'm happy and somewhat embarrassed to report that he has a quilt top that is ready for quilting. I even made it larger since he's eleven months older than he should have been when receiving it.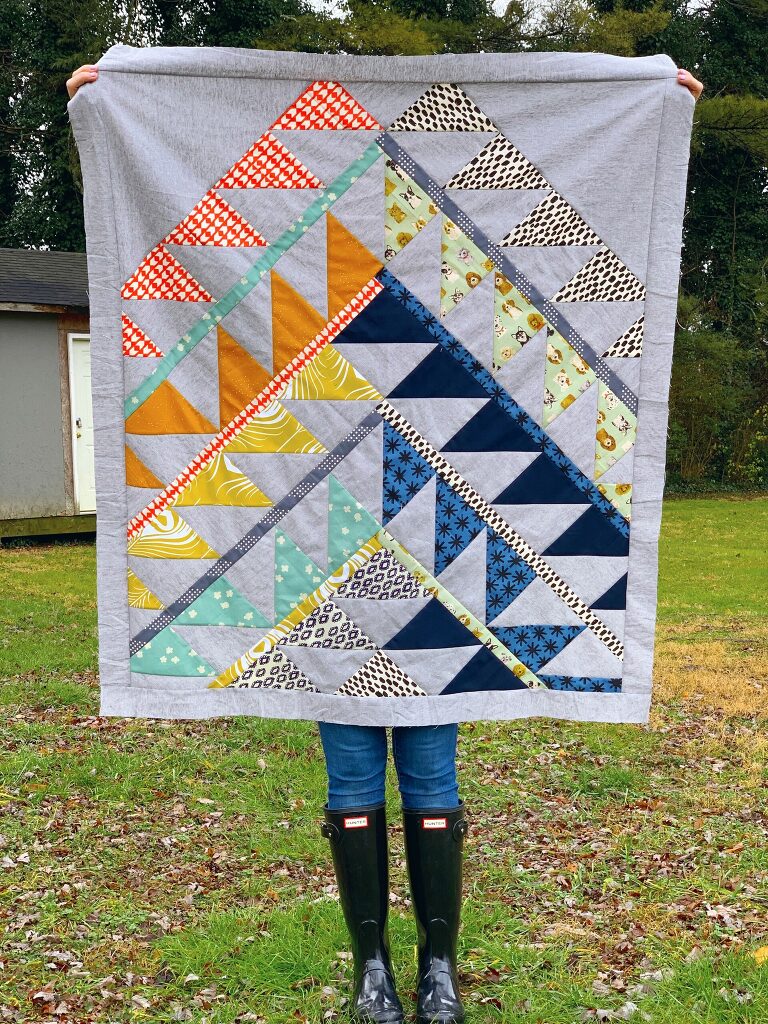 I used some favorite prints from my small stash of OG Cotton + Steel, plus some Kaufman Essex Linen paired with the Gather Quilt pattern by SuzyQuilts. I made the baby size according to the diagram, but I wanted the quilt to be larger so I cut it larger and added a small border bringing the total size to about 42×48″ (the baby size pattern is originally 36×40″).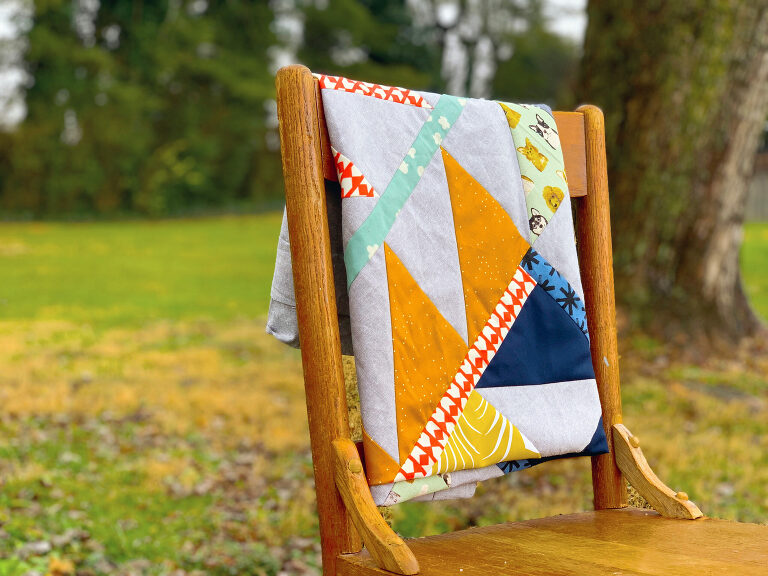 Since I don't have batting on hand, I'll have to order some and then I can start the process of hand quilting. I love hand quilting, and I think the texture will be so great with this already cool pattern. I plan to quilt it pretty densely. I have.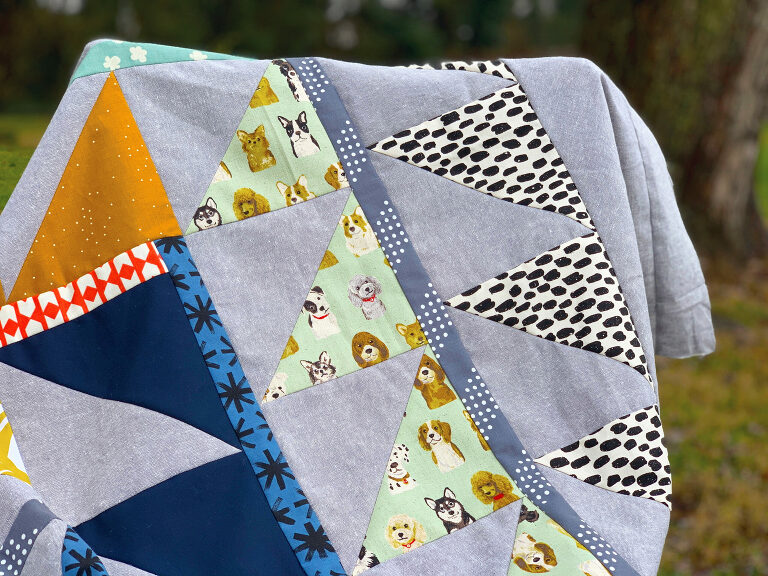 I love that the layout of the pattern itself is a bit off kilter. Normally I just sketch up a quilt and then plan the making of it from there. But when I saw this pattern on Suzy's feed on Instagram, I knew I would be adding it to the few quilt patterns I own. I'm so glad I purchased it because the way this pattern comes about isn't what I would have expected, and its all rather clever and leaves plenty of room for changing things up if one so desires.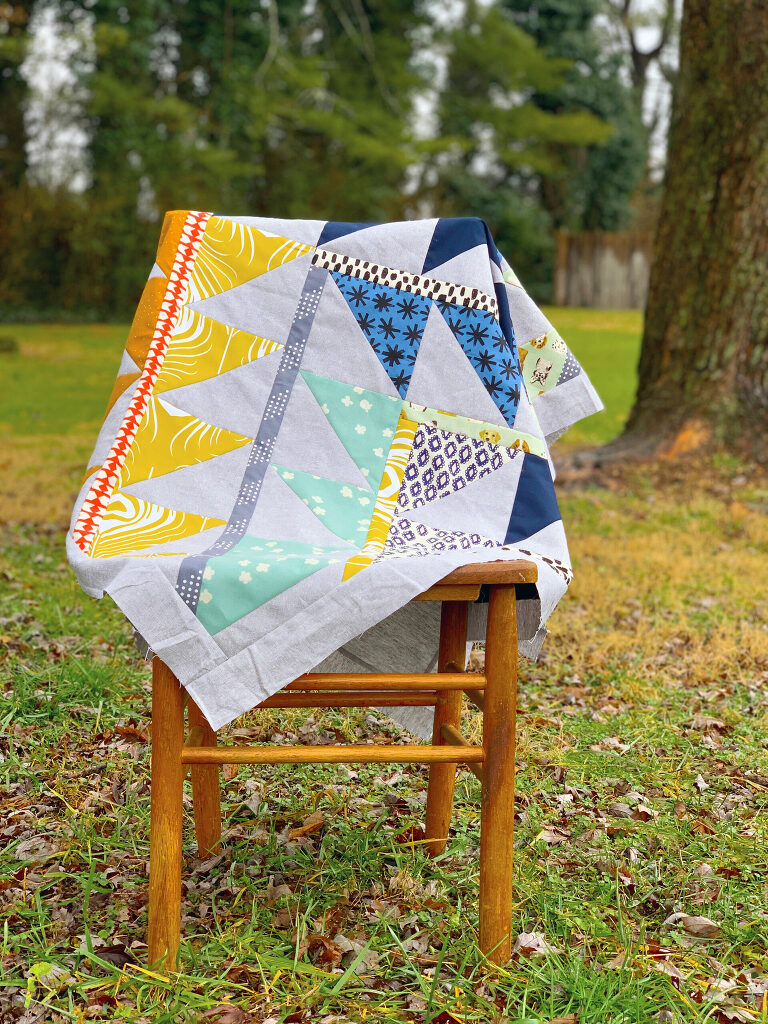 The variety of fabrics used in the quilt means that you don't need much of each print, which made it easy to shop my mostly scrap size fabrics from Cotton + Steel plus a few others. I didn't even use a 1/4 yard for any of the main prints, which makes this quilt- in the baby size at least- super accessible. In fact, I may use this pattern again to make a quilt for a friend of my mom who is expecting a new addition any day.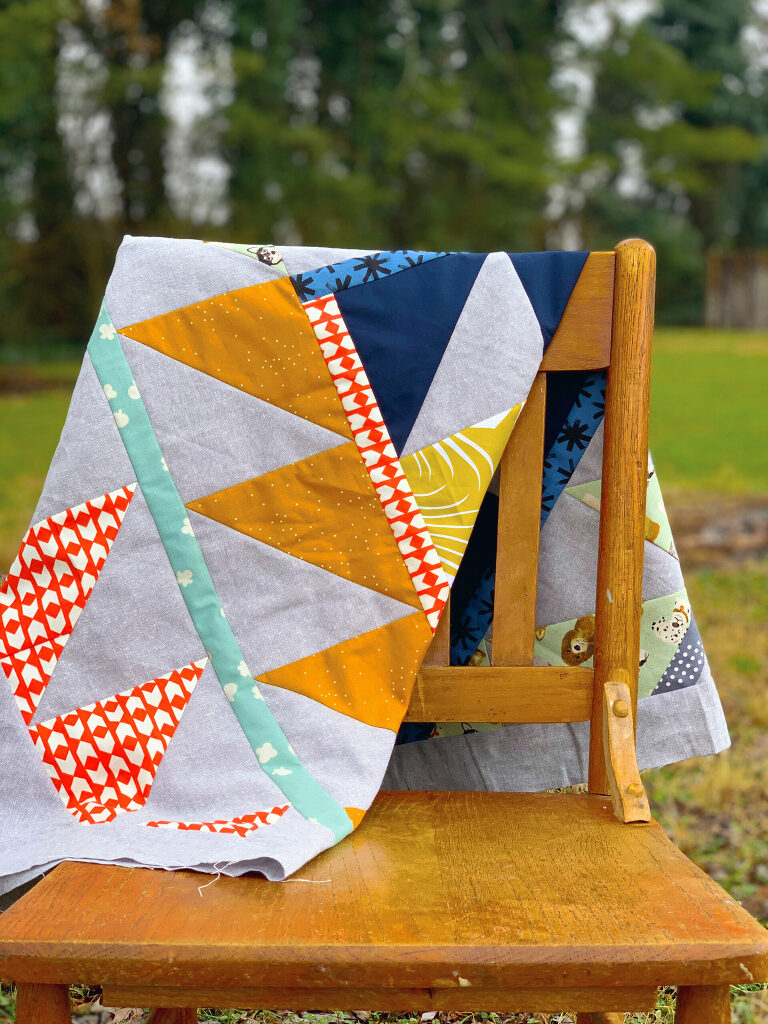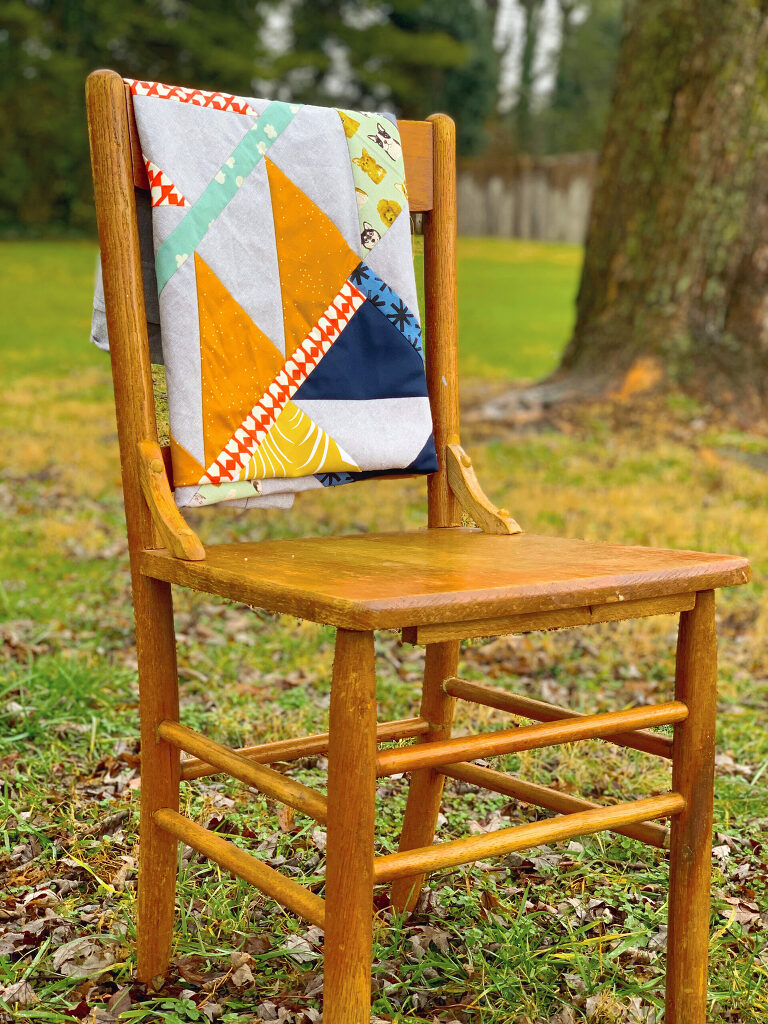 I'll report back here with a finished quilt and photos soon, hopefully accompanied by my sweet little nephew who will be moving here in the next few weeks. It's going to be so exciting to be close to my niece and nephew for the first time ever, and I'm really looking forward to further spoiling them, albeit in a more timely manner in the future!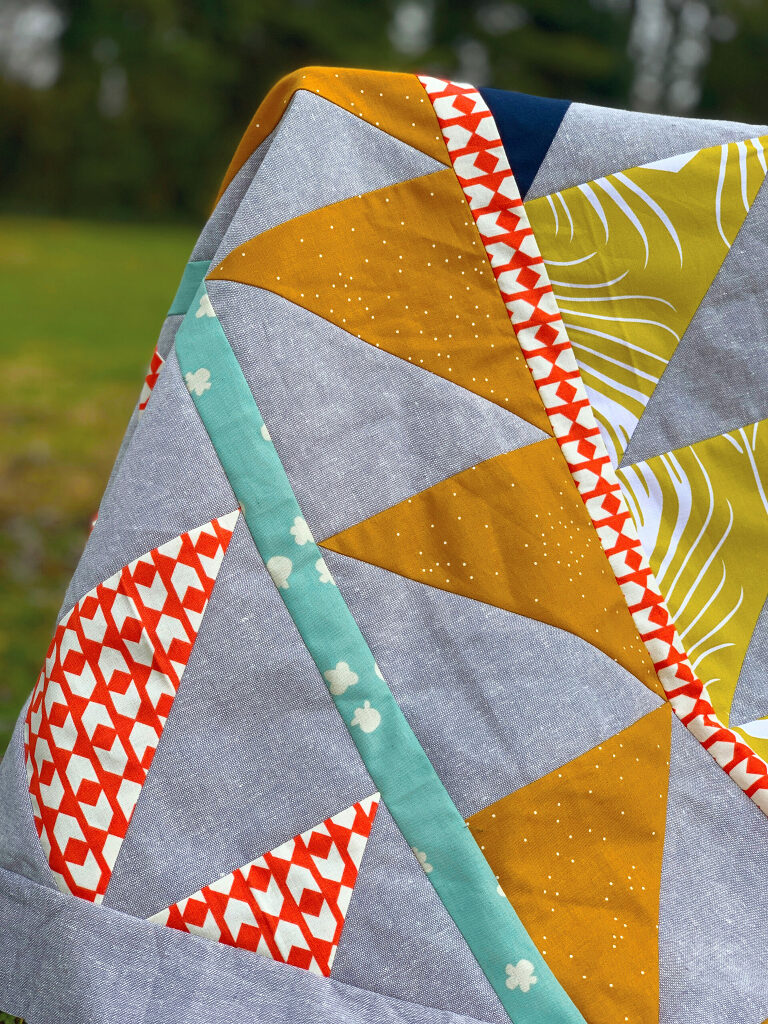 -Meredith