Today is the final day of my impromptu Dress Week! Spoiler alert: still using the Building Block Dress book as my pattern.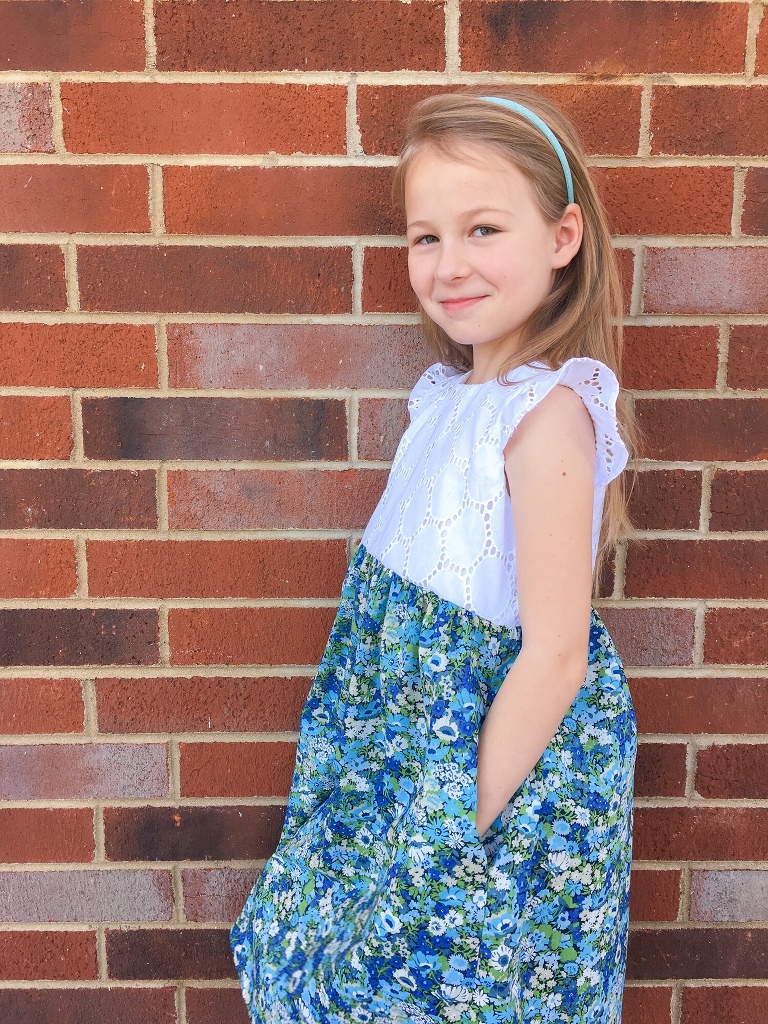 I just love this dress, and Layla feels like it's extra special. It's made with a beautiful cotton eyelet, lined with Free Spirit solid voile (what I line everything with), and the skirt is a gorgeous Liberty lawn that was gifted to me by a very special friend and client.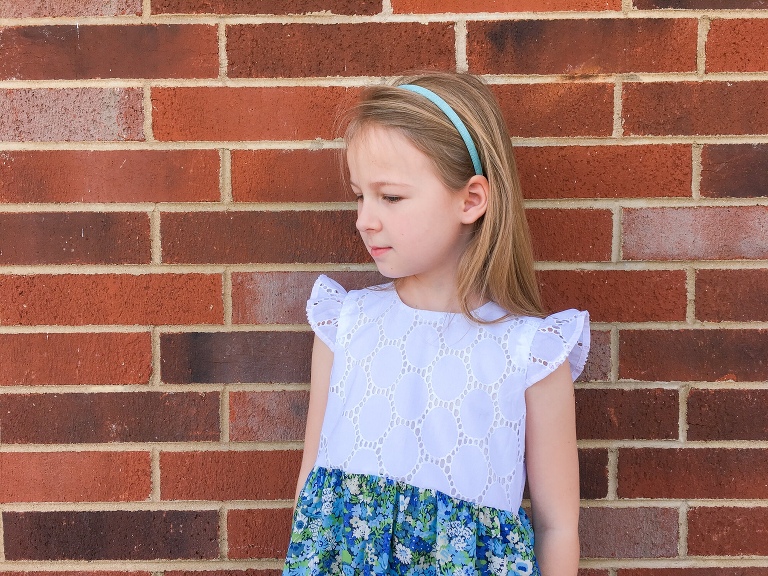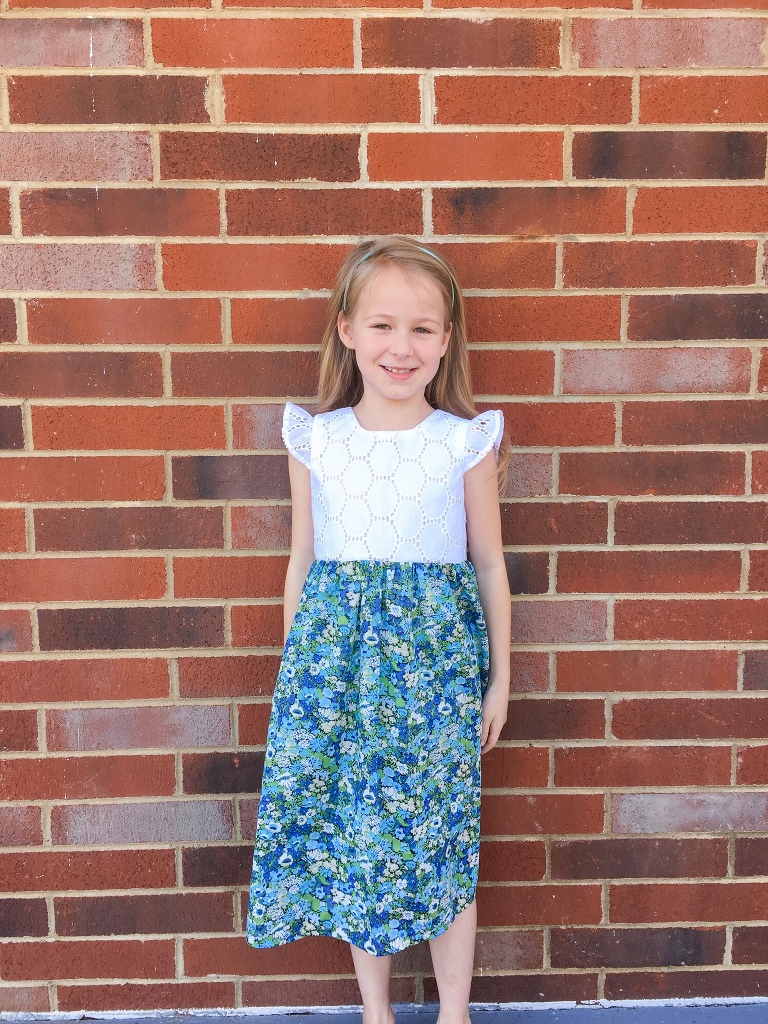 It has all the characteristics of a perfect Layla dress. Pockets! Blue fabric! And a fit-and-flare silhouette. This is a dress that makes her want to twirl and skip and that makes me grin from ear to ear.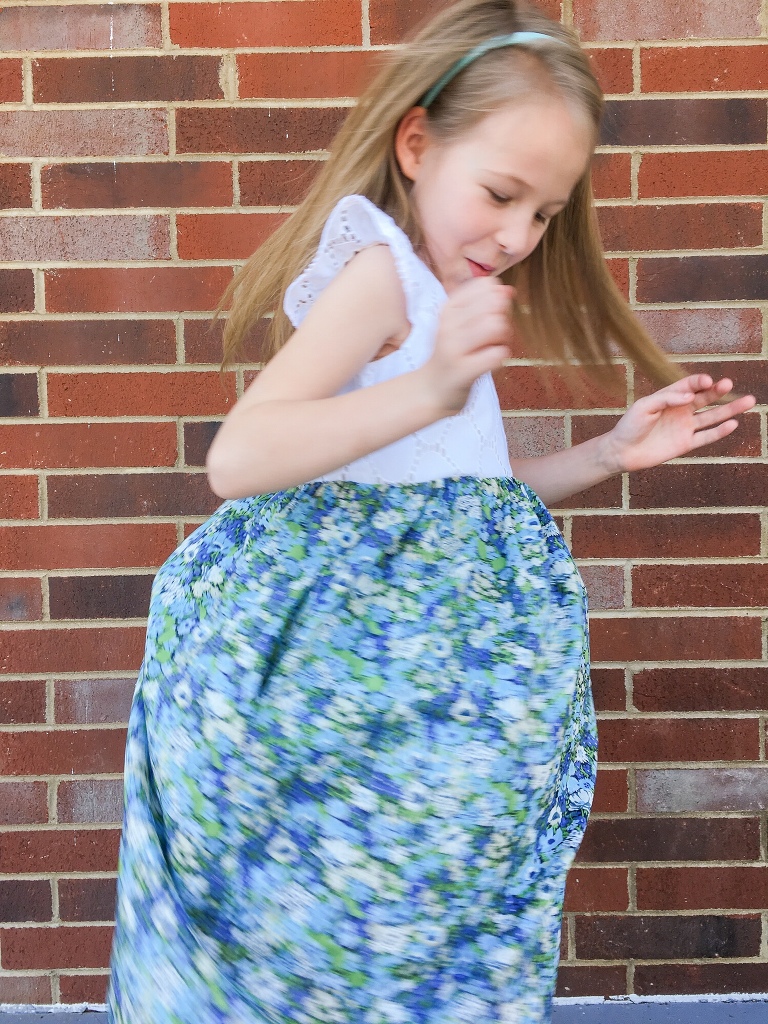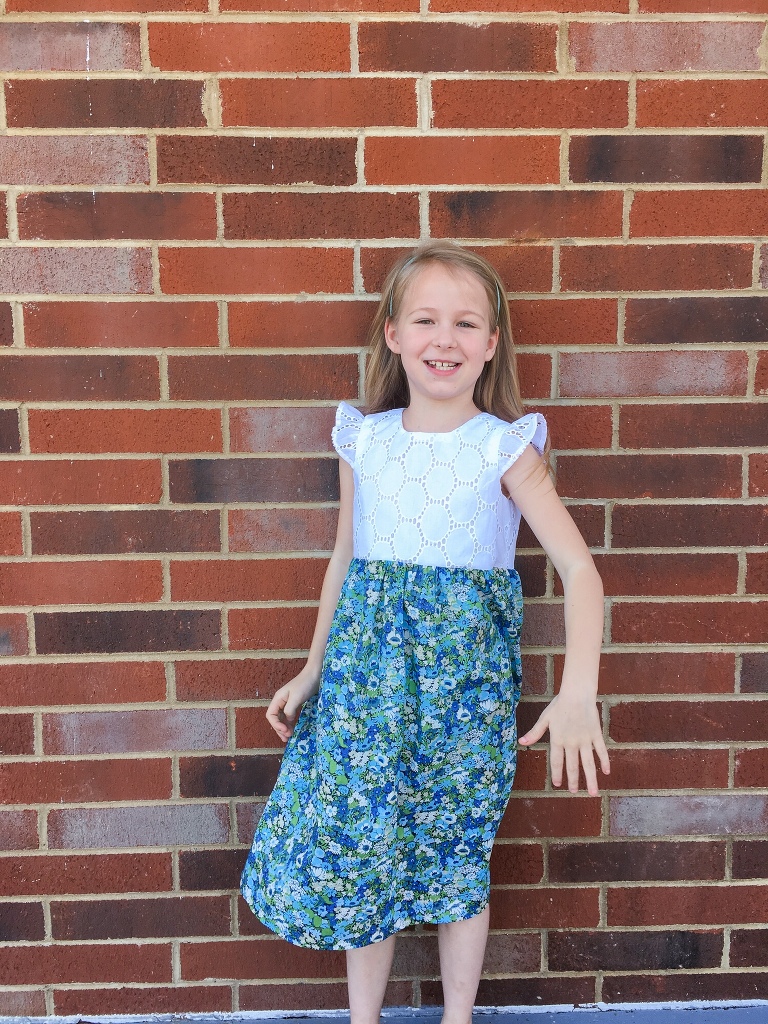 Let's talk about the modifications! Once again, I shortened the bodice a couple of inches. I made the flutter sleeves using the book's instructions. I finished the sleeves, then attached them to the outer bodice only before stitching the lining to the main bodice. This enclosed the seams at the arm hole similarly to the sleeveless dress I showed you at the beginning of the week.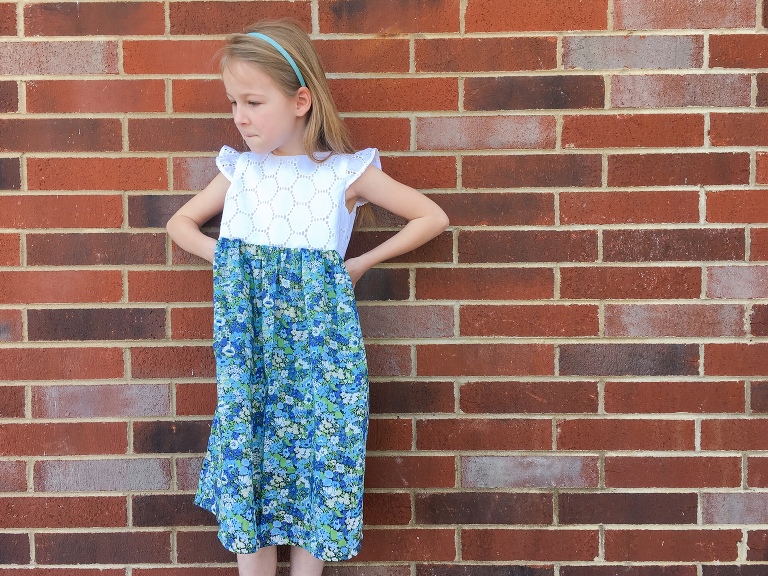 The skirt is done the same as all the others. It's gathered and has pockets.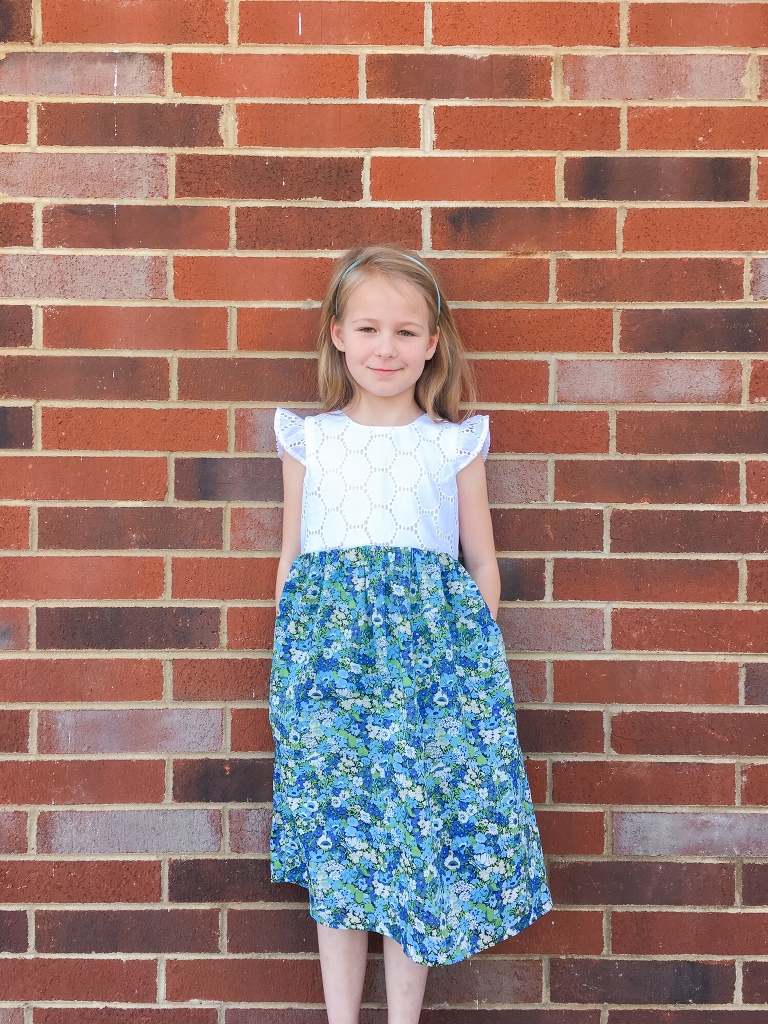 I'm so happy that with only a couple days' work, Layla has several new dresses to add to her rotation. I love that we were able to make them all notably different with fabric choices and small modifications.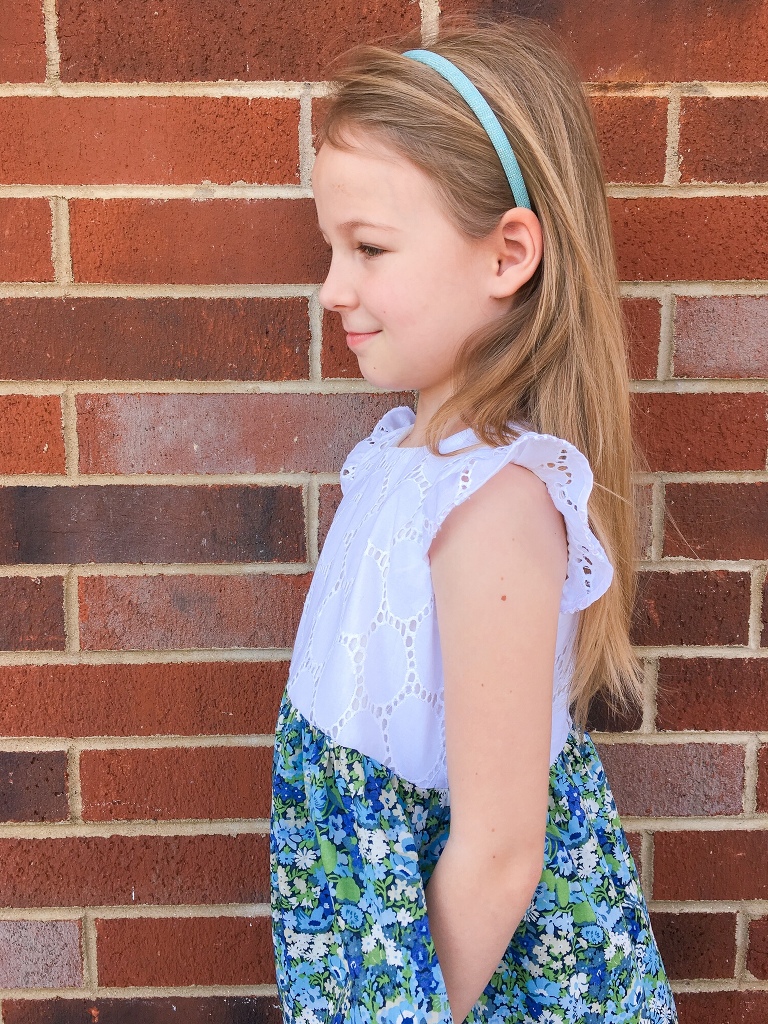 So what did you think of Dress Week? Is there anything else you would like to see? I'm always game for making new dresses!
-Meredith