Sometimes I come across a print and just have to have it. When I saw Rashida Coleman Hale's Nanners lawn I knew straight away Wallace needed a Sketchbook shirt in the fabric. It's just too good.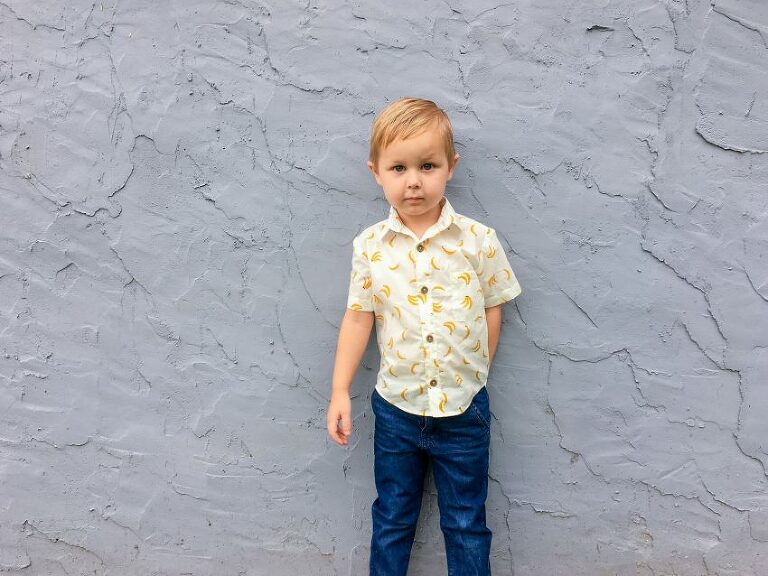 I've been saving up some fabrics to update his wardrobe with more Sketchbook Shirts, and this one needed to be first. It's far too cute to wait in line!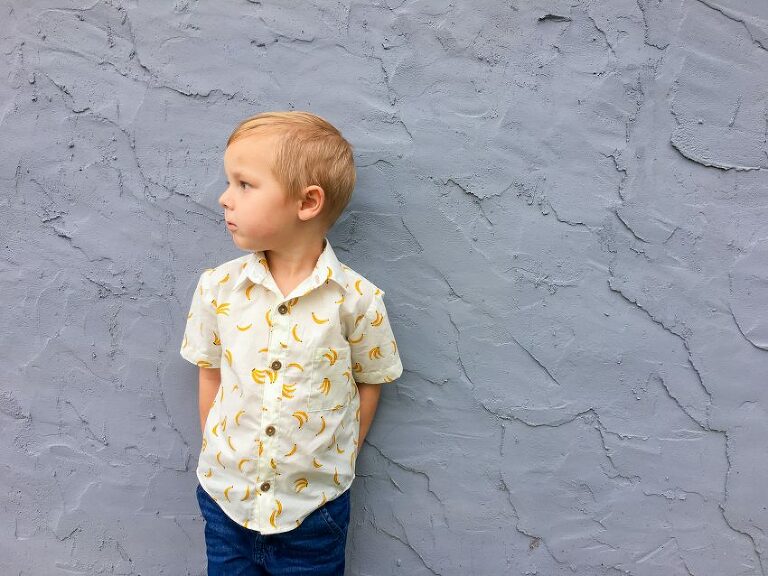 I've gabbed about the pattern on so many occasions (see here and here), so I won't go into all that again, but suffice it to say that this is my very favorite Oliver + S pattern. It's classic and clean, and surprisingly simple to put together. If you haven't made a shirt before, make this one! It'll be a huge confidence boost when you discover how easy it is!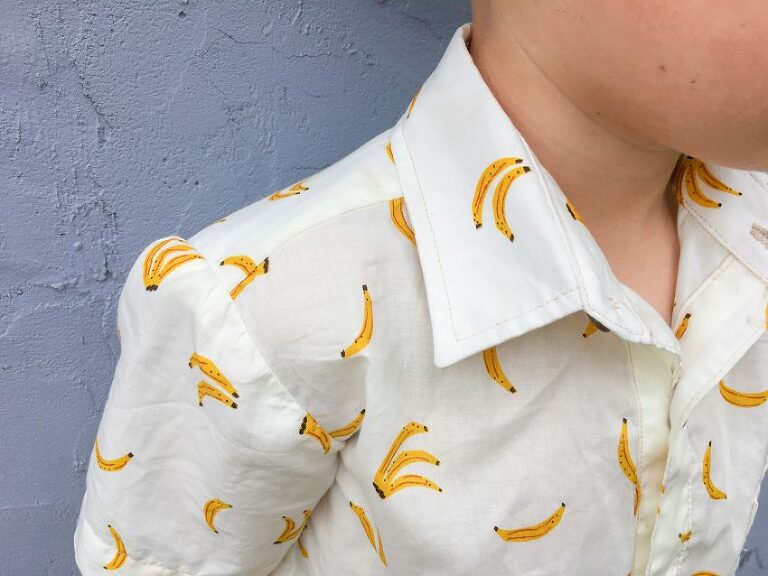 I did do a new thing this time around, and I will do it on all future Sketchbook Shirts. After making my Perfect Shirts, I knew that having a separate collar stand was completely necessary, so using the included stand/collar pattern piece, I cut, added seam allowance, and made my own separate collar and stand. I LOVE the result! It does make a big difference in the structure of the collar.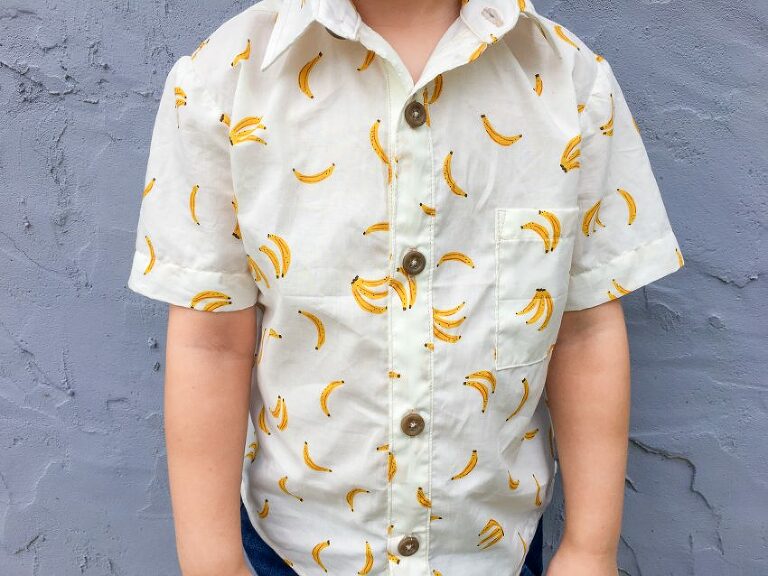 I also matched the pattern on the pocket piece which is something I hardly ever bother with.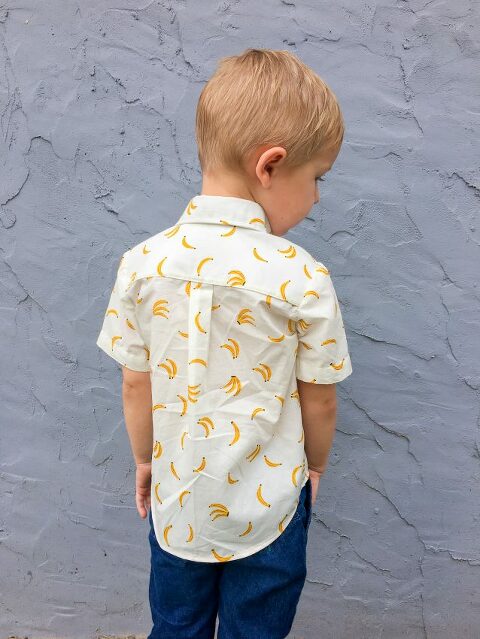 When I got this fabric earlier this week, I envisioned it being paired with khaki pants, so I used khaki colored thread. Wallace wanted to wear jeans for his photo shoot (he also chose the location), but I still love the look of the khaki thread on the fabric. It has a very cool, tropical vibe that I like. Admittedly, he'll probably just pair it with his Woody boots because those are his favorite (we have purchased the same boots five times in four different sizes because other shoes will not do. It was like pulling teeth to get him to wear these!) So not exactly the tropical look I envisioned, but I suppose it's all about him making it work for him.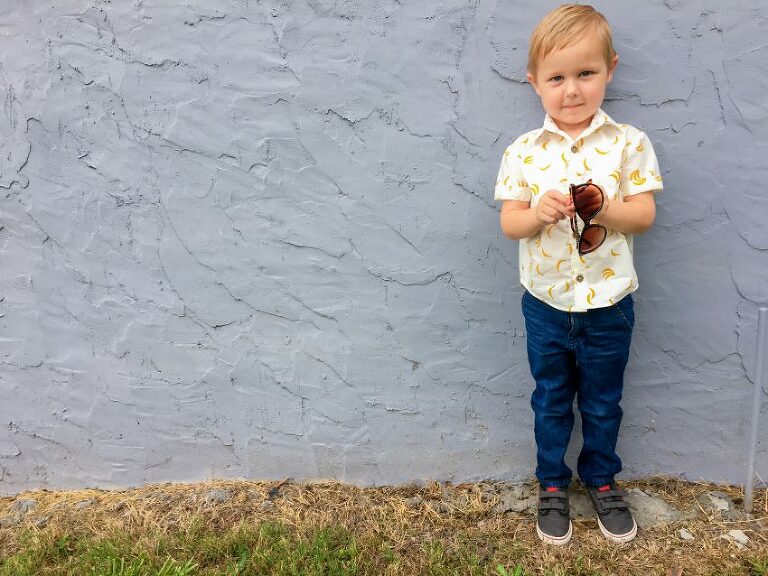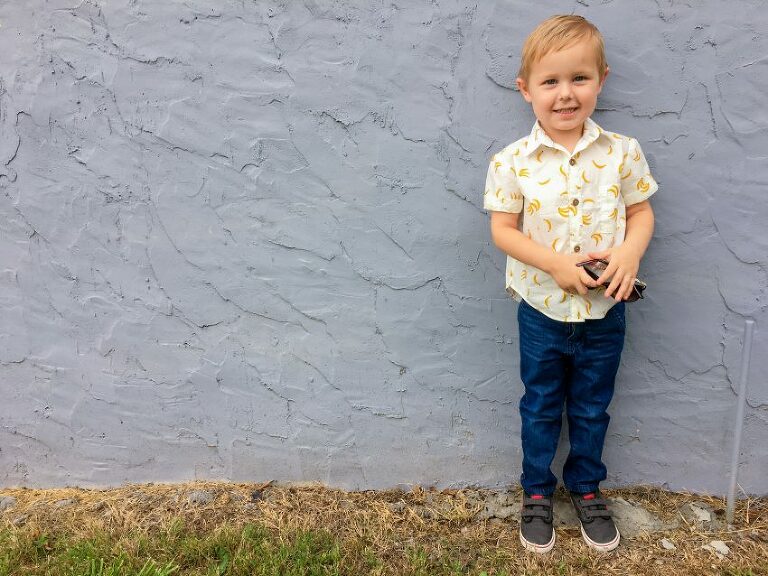 Repeatedly while I was working on this shirt, Wallace would come to me and ask if it was done yet and couldn't he wear it now. It does make me glad that he loves it so much! My boy is very particular about almost everything, so finding things he will like through all his mood swings is a big deal. Everything has to be just so, but I love that quality. It reminds me a lot of my dad and husband, and if he turns out to be like them he will be one heck of a man.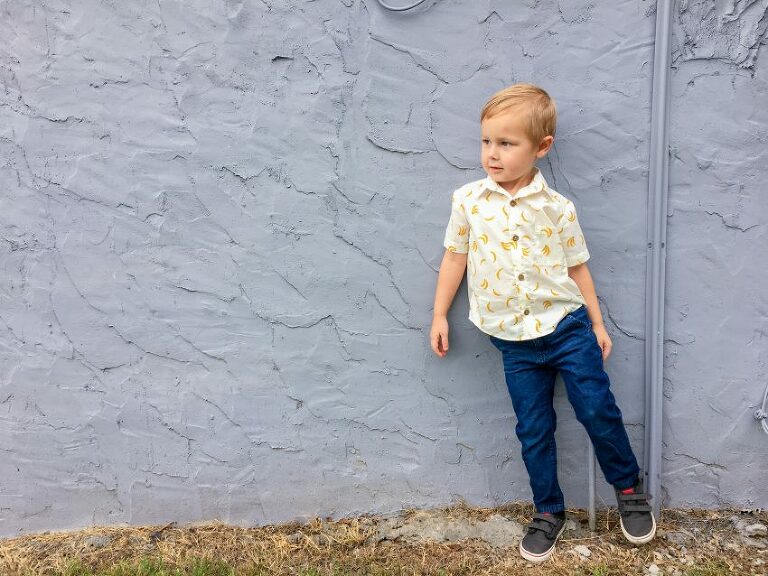 Several other fabrics are still waiting in queue to be sewn into Sketchbook Shirts. As it happens every time, it seems, we are getting ready for church and when we dress Wallace all his shirts are suddenly too short! At that point I know it's time for a new batch of these wonderful shirts. If all goes according to plan, by this time next week he should have another three or so in his wardrobe.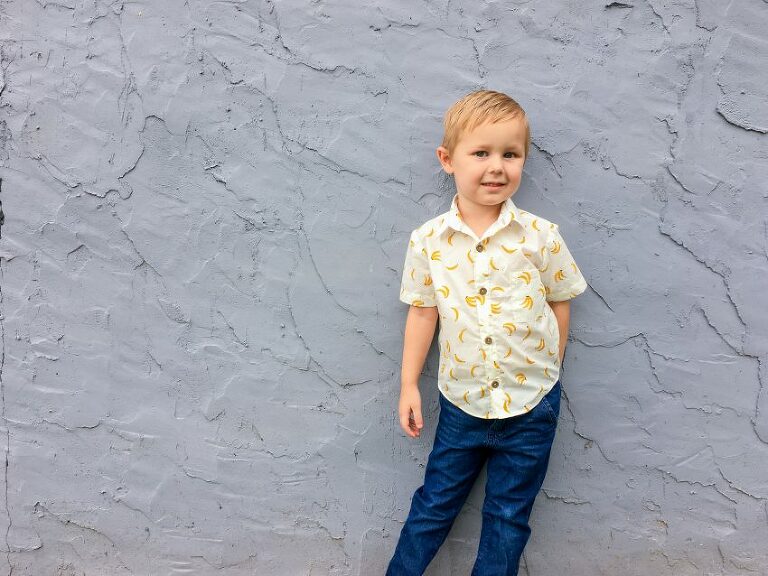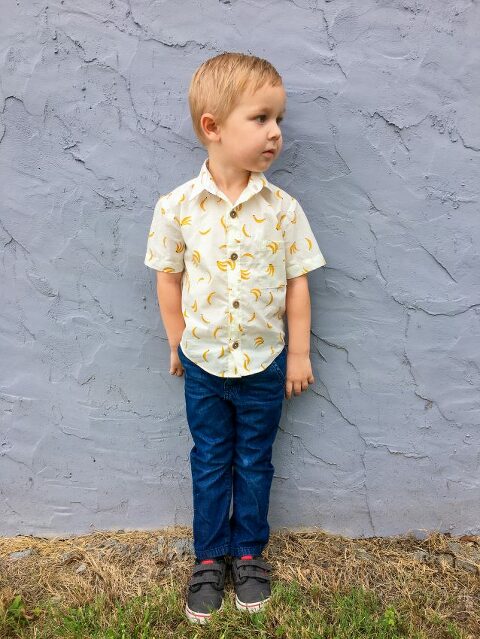 I'm so excited for next week's posts! I've got lots of new stuff to show along with a couple tutorials you'll want to try. But for now, thank God it's Friday! I feel like this week has had extra days and I'm so ready for the weekend.  What are your plans? Any sewing you're excited to tackle?
-Meredith