I purchased a couple of Liberty prints several months back that I knew I would want to use for Wallace projects. At the time I thought I would use them right away, but once I had them in my hands, I over thought it and decided to wait to cut into them until he was here. I'm so happy I waited because I thought Wallace would only need one or two quilts/blankets to snuggle with, and then he could use other quilts on the floor. Well he spits up quite a lot, which is something altogether new to me since Layla never did this, and its left me doing laundry constantly. In an attempt to remedy this, I've been making blankets/quilts since I've had the strength to do so in the past couple of days, and that has allowed me to use those fabrics I saved.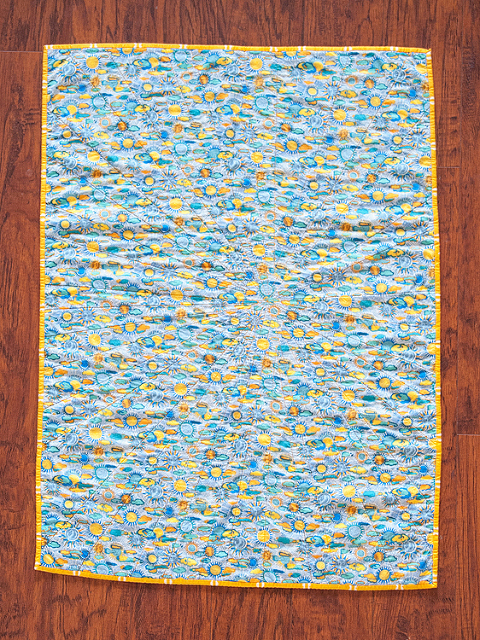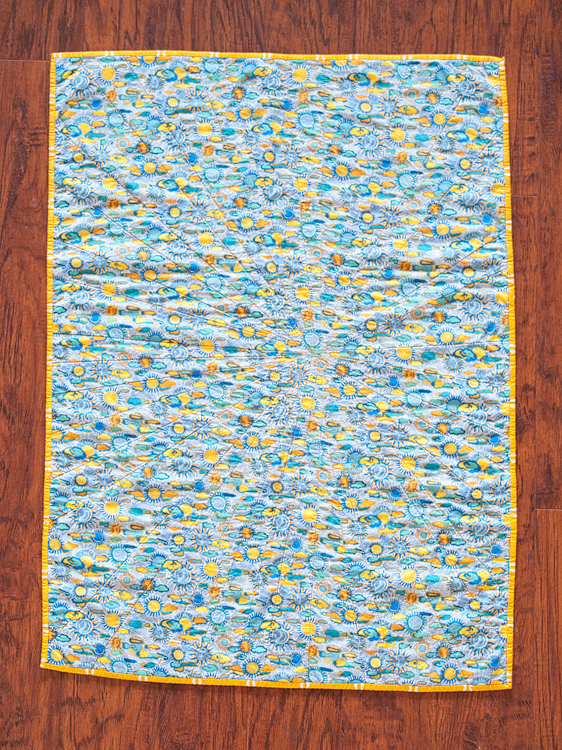 I promise the quilt is straight. It had just come out of the dryer and I didn't get the opportunity to iron it! 
Today I'm showing you the rays of sunshine quilt. This Liberty print is so cheerful and vibrant! To make this quilt, I simply cut two equal pieces of Liberty and Michael Miller's organic sherpa, and quilted them with 28 wt Aurifil. I stepped outside my comfort zone on the quilting, and I'm thrilled that it turned out the way I had envisioned it. I wanted the quilting to complement the Liberty, so I quilted what look to me like rays of sunshine. I didn't use any measurements, I just drew lines with a Frixion pen and a ruler and quilted over them. I bound this soft little quilt with the yellow Pastry Line print from Anna Maria's Little Folks voile collection.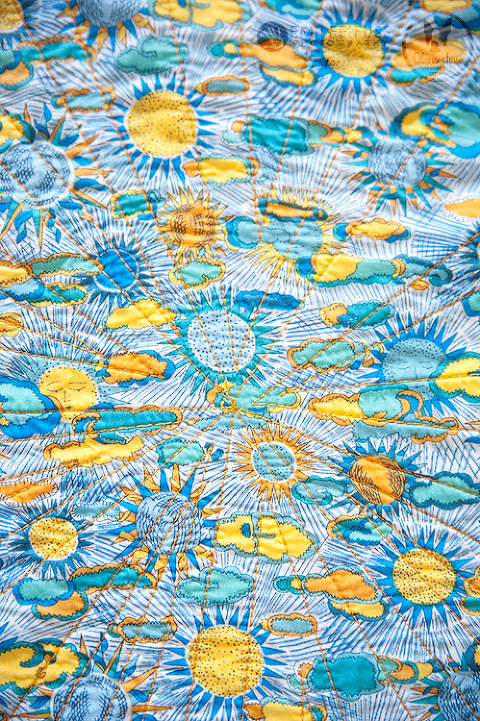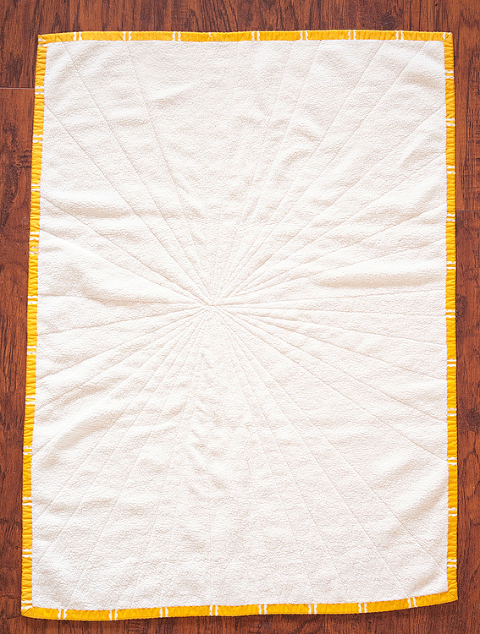 Don't you think this is such a happy little quilt?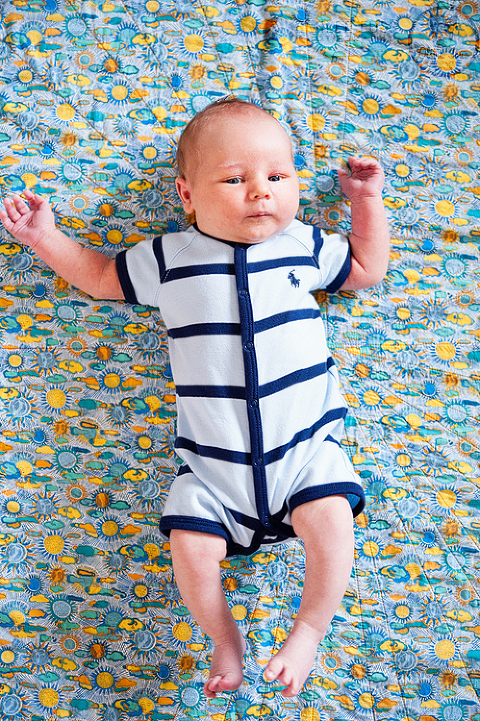 Wallace really likes it. I use the sherpa side when he needs to be snuggled, and I flip it over to the Liberty side when he gets hot.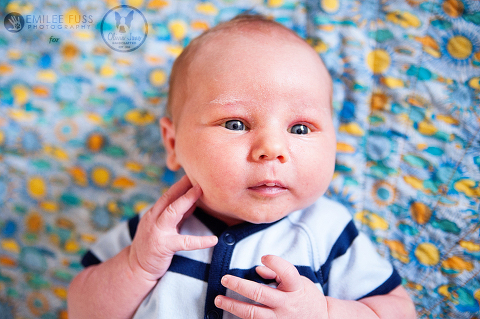 I'm finding that combining different fabric weights can make for some really great blankets and quilts, especially since a full quilt with quilting cotton and batting can get heavy for down here. What are your favorite combinations? Do you stick with standard quilting cotton for most projects, or do you prefer voile or something else? I'd love to hear your ideas!
-Meredith