I'm a machine today. I woke up with the drive to get a lot done, and that's exactly what I'm doing. I have to work on the island tomorrow, so really I'm trying to finish two days worth of projects today.
First up, I made a dog sack for Olivia. What the heck is a dog sack? Its just a sack shaped bed for my dog who loves to burrow. Olivia Jane loves to be tucked in, and one will often find her halfway wedged into my Multi-Tasker Tote. So I figured making her a dog cave was long overdue.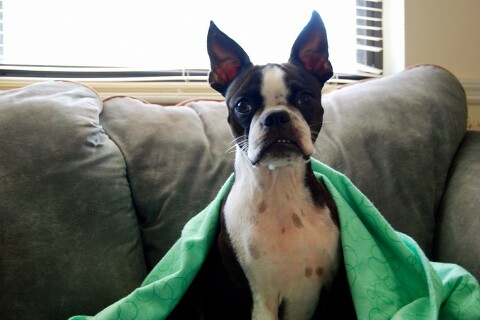 To make your very own pet cave/sack, all you have to do is measure your dog, and cut out fabric based on your dogs measurements. For instance, Olivia measures just under 20″ tall to the top of her head. So that means I want a sack that is about 20″ all the way around. I added .5″ seam allowance, and started with a 20.5″ x 44″ piece of fabric (folded in half, so that I had a piece that was 20.5″ x 22″), and using a pencil, thread, and pin, I drew out a circle that had a 20.5″ diameter.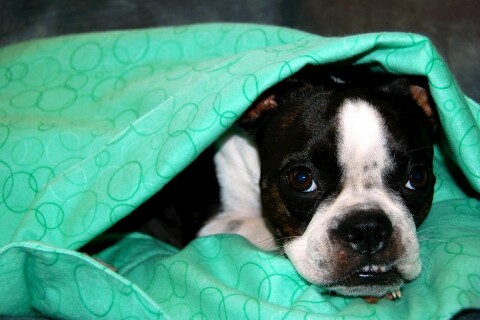 To get the length of the fabric I needed all the way around, I multiplied my diameter by π (3.14) and I got a length of 64.4″. So I pieced together a 65″ (added seam allowance) x 20.5″ piece of fabric, folded it in half so that my short ends were together. That gave me a circular shape that I turned inside out. With right sides together, I sewed the tube shape to the circle. Repeat these steps so that you end up with two cup shaped pieces. Turn one wrong side out, and the other right out. Drop the one that is right side out into the one that is wrong side out, and stitch a 1/4″ seam around raw edges, leaving about 5″ open so that you can turn it right sides out. Tuck the cup shaped pieces one inside the other so that you have an outside and a lining, and sew a 1/8″ seam around the outside, catching the 5″ of unfinished edges. Now stuff your pet inside and say, "You're welcome!"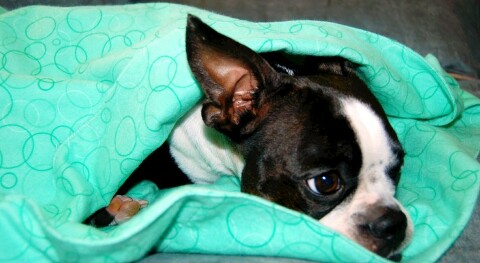 In other news, I finished the next section of this flower. Hopefully I'll finish the rest of the panel this week.
And right now I'm halfway done with Layla's Paper Fan Dress. This is the latest of her patterns for Janome, and you can find it here. More on that tomorrow!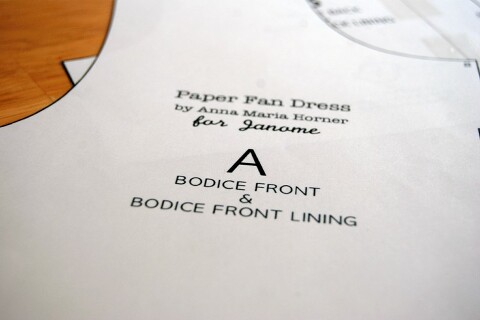 I've got to get back at it!
-Mere
Shop | Contact | Facebook | Twitter