Now that my Spinning Stars Quilt has been gracing my bed for about a month, I've really begun to feel an urge to add pillows. Lots and lots of pillow. Justin disagrees about the amount, but there is simply no limit to the kinds of pillows you can make. There are so many shapes, sizes, and I cannot even begin to count the design options for pillow covers.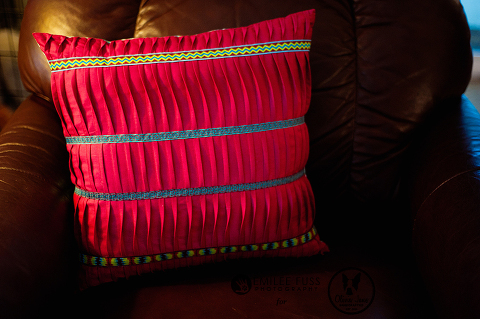 Since I've also been feeling an urge to try out my new AMH ribbons, I knew that a pintucked pillow was a great starting point. Inspired by this quilt, I cut into a solid voile, and began my pintucking adventure. I was really quilt the therapeutic exercise. It was uncomplicated, just the same actions repeated over and over (21 times to be exact). After that, I added the ribbon, being sure to run the pintuck folds in opposite directions with each ribbon except for the middle section.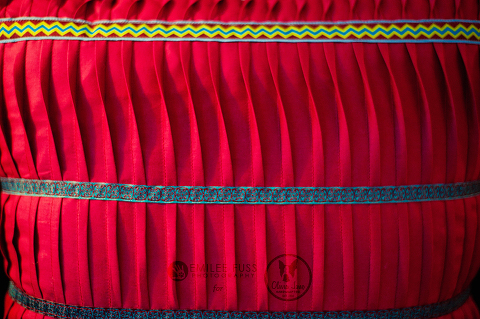 I used a really pretty blue print from the Innocent Crush line, hoping that the dark maroon and the light blue would detract from all the red in the quilt. I'm not sure if it will work, but as I add pillows, I'm hoping it will calm down all that reddish-orange color in favor of bringing attention to some of those deeper, bolder colors that made me fall in love with Innocent Crush to begin with.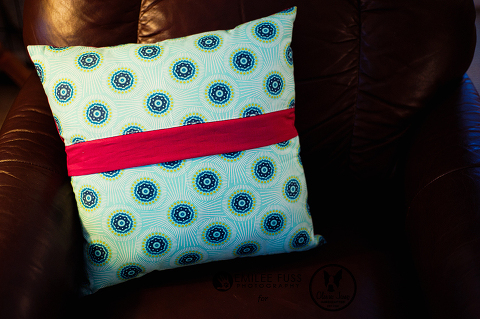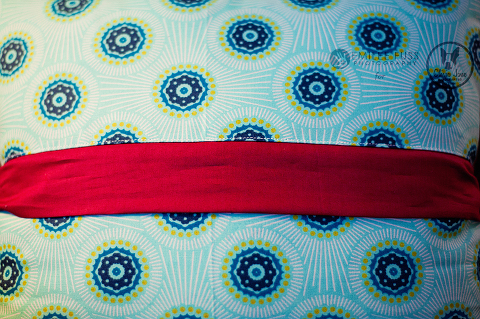 I used my favorite method of closure for the pillow- a zipper (from ZipIt!) hidden with a flap. I used some of the same voile from the front for the flap just in case I'm ever feeling crazy and turn the pillow over. This way it will look just as pretty on the backside. My pillow is 16″ square. Now I need to think of what pillow I'm going to add next….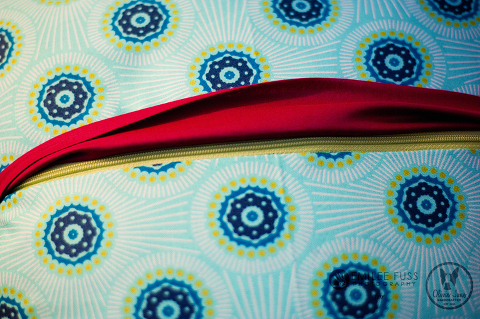 Be sure to come back tomorrow when I'll be sharing all about the completed Love quilt.
-Meredith
Shop | Contact | Facebook | Twitter