I've been working through my AMH needlepoint bolsters as my ongoing hand stitching project. I think it is going pretty well. I managed to accomplish about half the stitching on the third panel last week, and I'm hoping to finish this section completely this week. Heck, maybe I'll even start the fourth panel!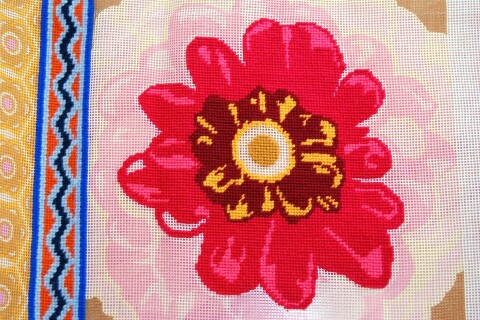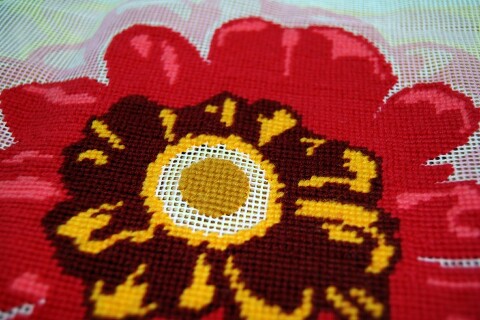 While this is only my first attempt at needlepointing, I have found that I absolutely love it. Its enjoyable, [almost] mindless work. There are definitely some parts that require a lot of forethought, such as center section of flowers that I'm putting off until I'm finished with the other four sections.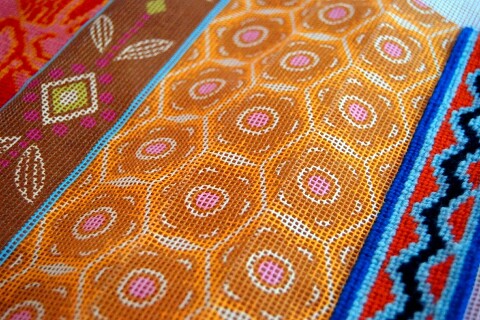 I have been waiting on the release of Anna's newest needlepoint kits, so I do need to go ahead and finish this one. Its going to look so beautiful in my house- perhaps on my antique couch? I can't wait!
Along with finishing this flower panel, I also will be working on a few other projects this week. I've drawn up some Christmas projects, and I'm also dreaming up a dress or two to make that I can wear on our anniversary. We will have been married for three years this October, so I thought I could make something nice for the occasion. We shall see.
What's on your plate this week? Anything exciting?
-Meredith
Shop | Contact | Facebook | Twitter