I made more foldover clutches yesterday in AMH LouLouThi velveteen.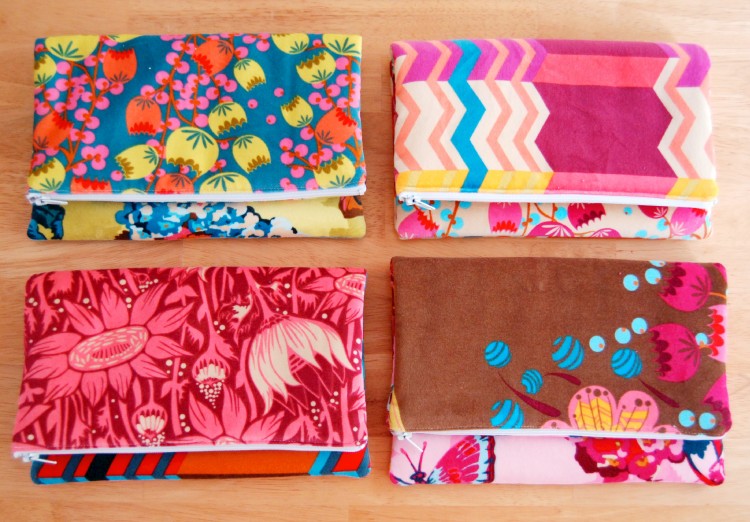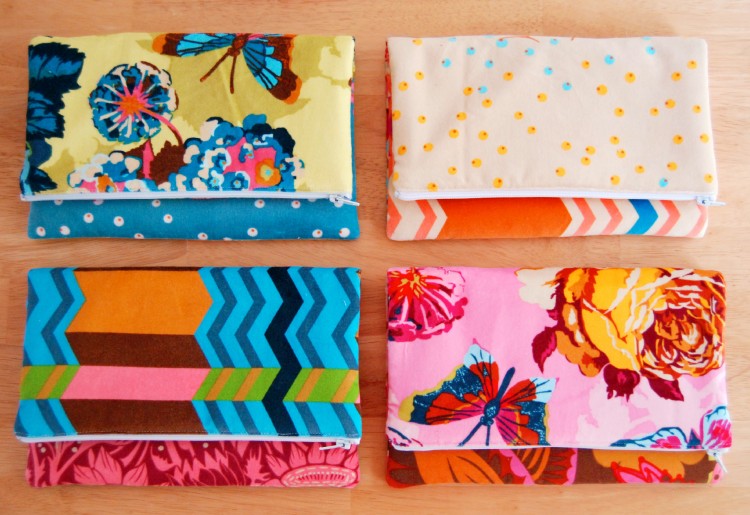 I quite like them. Because they have no snap, they are reversible, which makes them very versatile.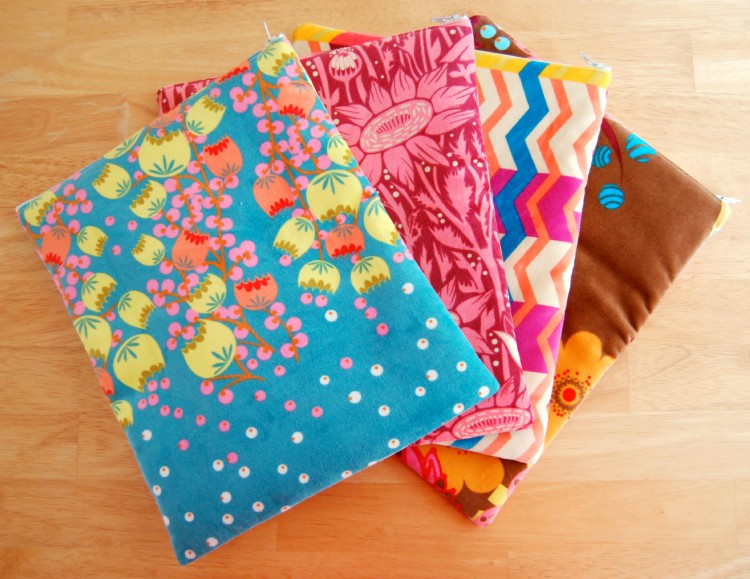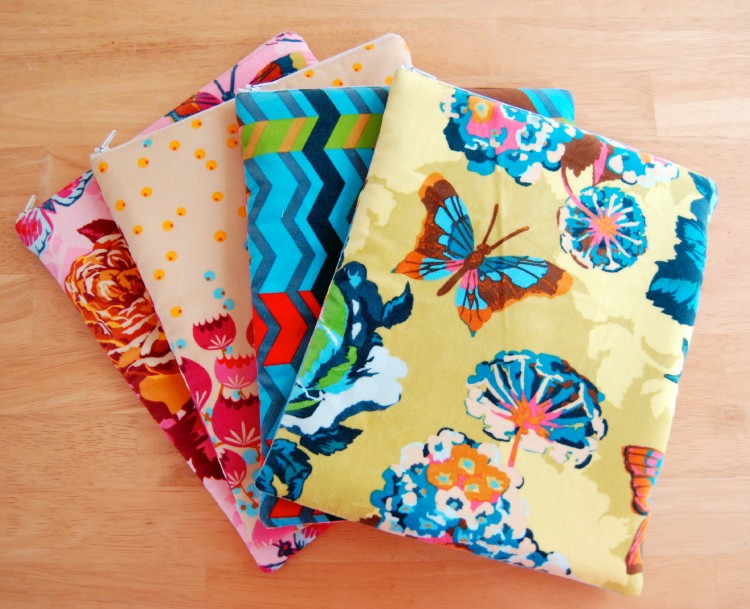 The velveteen is gorgeous! It is so soft and luxurious. I wish you could touch them through your screen so you could feel for yourself how amazing this fabric is. The bags have such a beautiful weight. You just know you are holding something nice.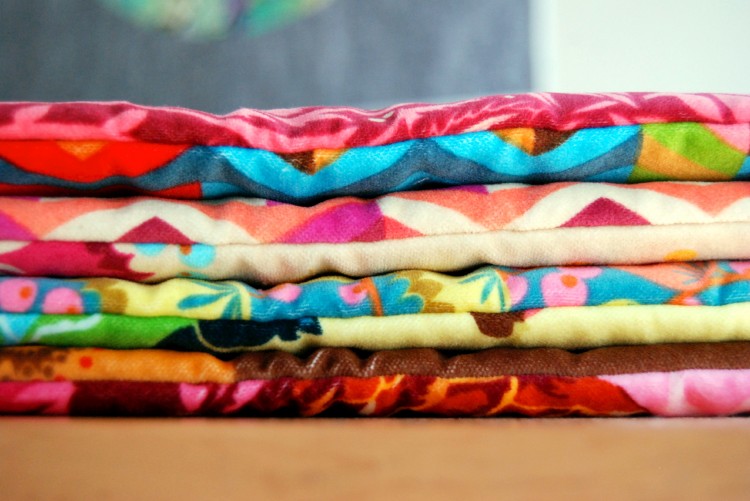 I've used some YKK zippers from ZipIt, and once again, I used only dense cotton batting to stabilize the bags. The linings in each are coordinating solids or semi-solids.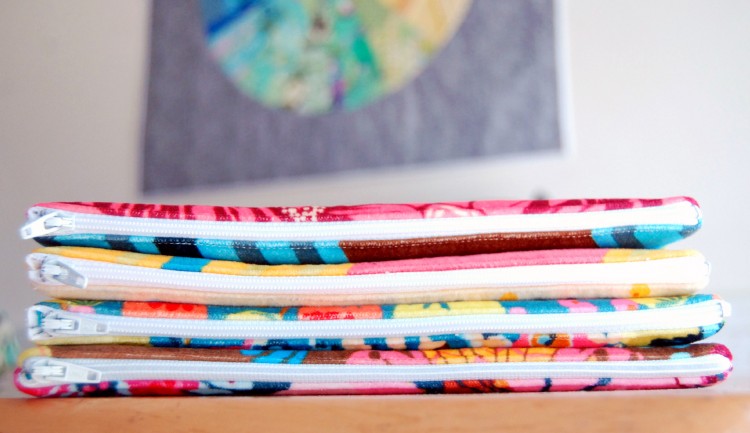 I will for sure be making more of these. They really are great bags. I'll add some more velveteens, but I'm thinking I'll also mix in some other styles.
On another note: many of you have been asking me for a handquilting guide according to me. So next week I'll be giving you the rundown on how I do things. It will not be exhaustive showing you every method for handquilting. Rather, I'll just be giving you a look at my process through my camera lens. I think many of you will enjoy it, and I hope to put to rest any fears that you may have about handquilting.
Have a great weekend!
-Mere