Last week I received a Fat Quarter bundle of Lucky Penny. I was thrilled!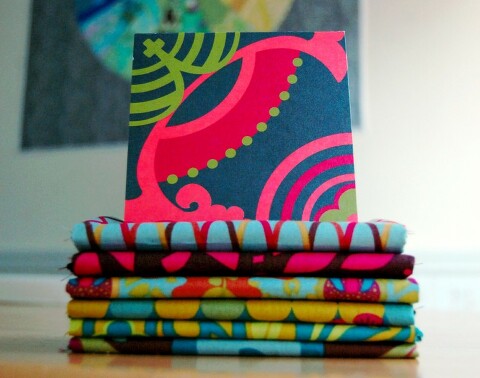 Lucky Penny is the debut line of designer Alison Glass. I met Alison one year ago when she made a purchase from my shop. We've been chatting ever since. When she told me her first line of fabric was going to be released from Andover, I immediately expressed my interest in working with the line. I'm so glad she has remembered my request, because I have now gotten the chance to do just that!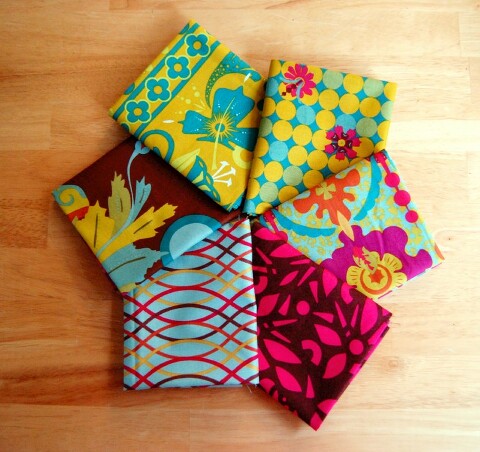 Alison sent me six of the twenty-seven fabrics from Lucky Penny. After discussing with her what she would like for her booth at Quilt Market, she decided she wanted a bag like the one she purchased from me last year. Rememer this bag? Well this is the Lucky Penny take on it.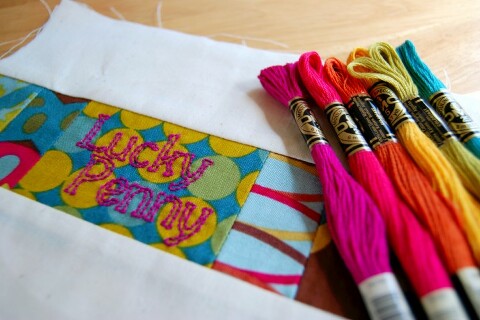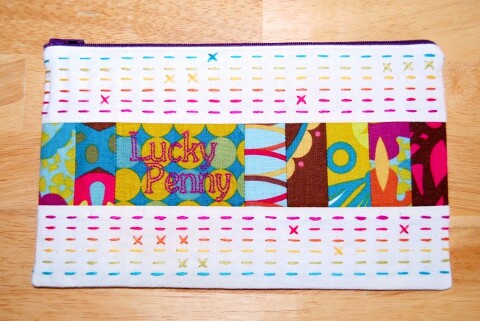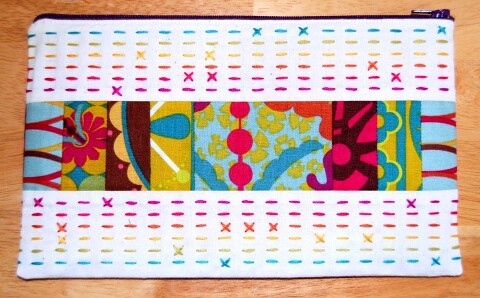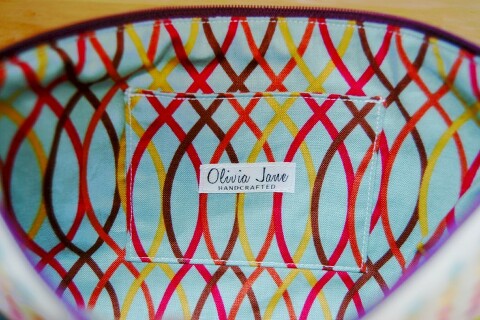 I was working with less variety that I was with the LouLouThi bag, so I enlarged a few of the cuts of this line, and I embroidered "Lucky Penny" on the bag front.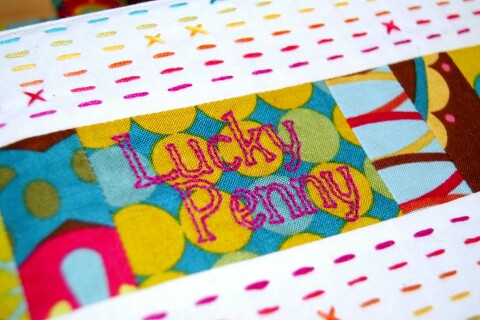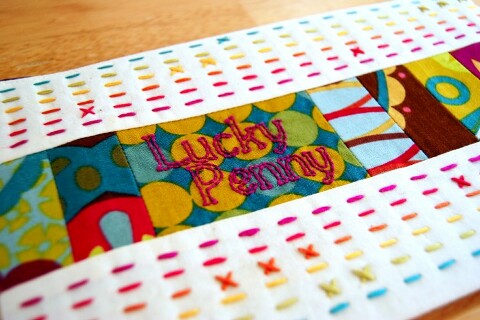 Of course I added rows of embroidery on either side of pieced center section.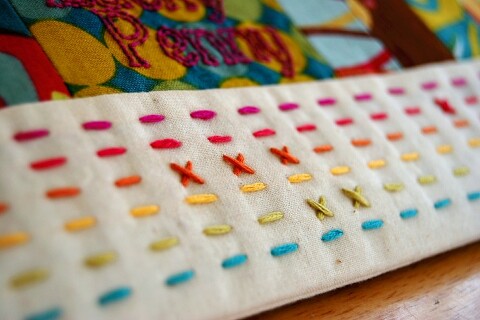 The zipper is from ZipIt (obviously). After making my cosmetics bag, I was so thrilled with the pop of color the zipper added, I had to do it again. I think the deep purple goes perfectly with Lucky Penny!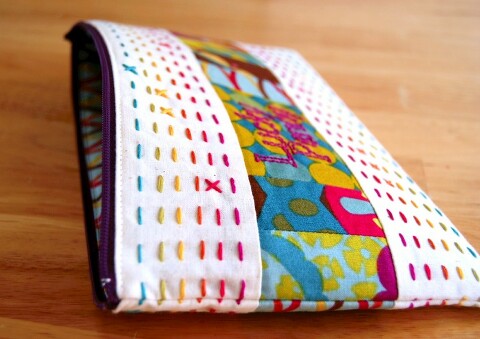 I really love how this bag turned out. I hope she likes it too! It is very exciting that something I made will be at Quilt Market!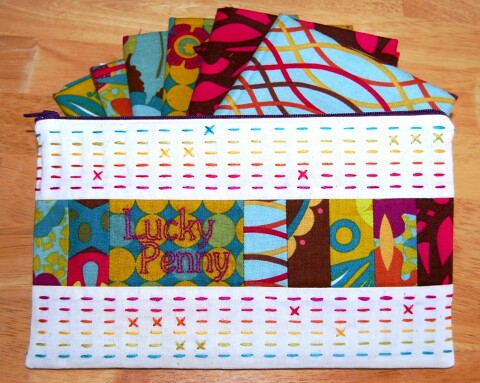 This line is set to be released sometime this month. I really encourage you to invest in this one. The quality of the fabric is superior, and anyone who reads this blog knows I won't sugarcoat how I feel about fabric quality. The fabric really is wonderful to sew with, and the colors are amazing. Alison has some really wonderful large scale prints in the line, but she also has a range of nine really wonderful semi-solids in Lucky Penny. You can look through the line on her site. 
I'm not sure who will be carrying the line, but I do the vast majority of my fabric shopping at Hawthorne Threads and I know they will be getting it in. You can sign up to receive an email when Lucky Penny arrives here.
I'm very particular about what lines I stash. I love Anna Maria Horner and I always know what to expect with her fabric, so that is why I never have a second thought about stashing her full lines. Alison's fabric is right in that category. It is a line I won't hesitate to stash. I definitely encourage you to do the same!
Have a beautiful Thursday!
-Meredith