I've completed four of the five panels on my AMH needlepoint bolster. I'm so excited the finish line is in view. I've got one more to go, but I do expect it will be the hardest for me. It has so many little lines!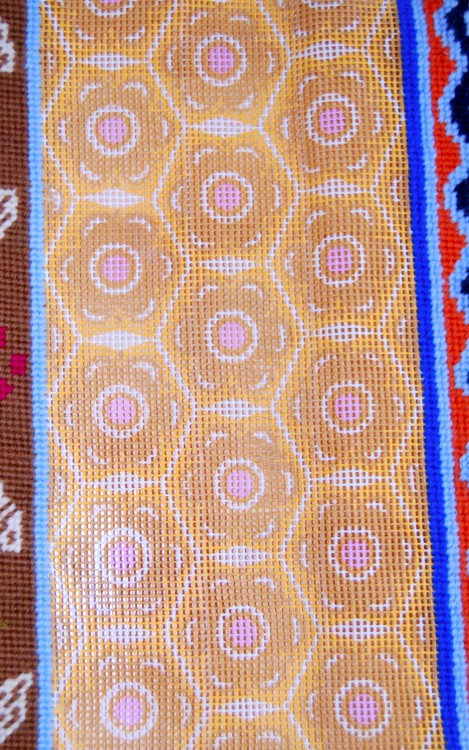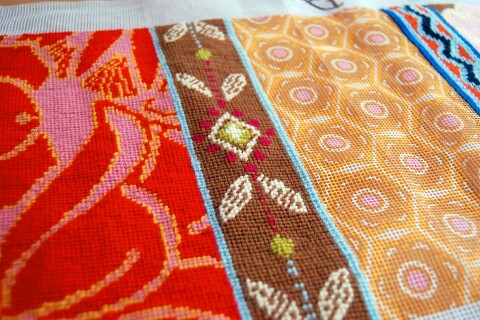 I did have a little trouble with the fourth panel. Though it is narrow and made for quick work, the little leaves drove me bananas. I wanted them to look exactly as they were printed, but with needlepoint being slanted in a single direction, that proved to be impossible. I felt a little better when I looked over the sample from Anchor and saw that they had the same trouble. So I think I did as well as I could have.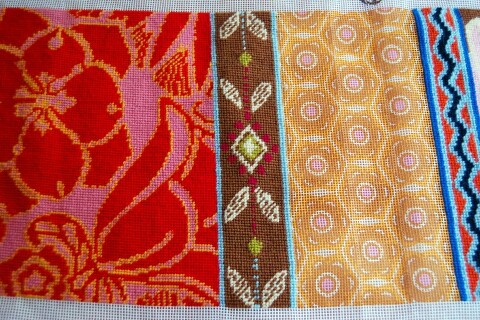 To be so close to finishing this bolster feels wonderful. I've been working on it for a while now, but considering that I haven't spent that much time on it, I think I'm doing fairly well. This has been my lunch break project at my two-day-per-week job and my evening project when I don't have quilting to work on. I'm so looking forward to stuffing this and displaying it! And then I can get the two new needlepoint kits that are coming out…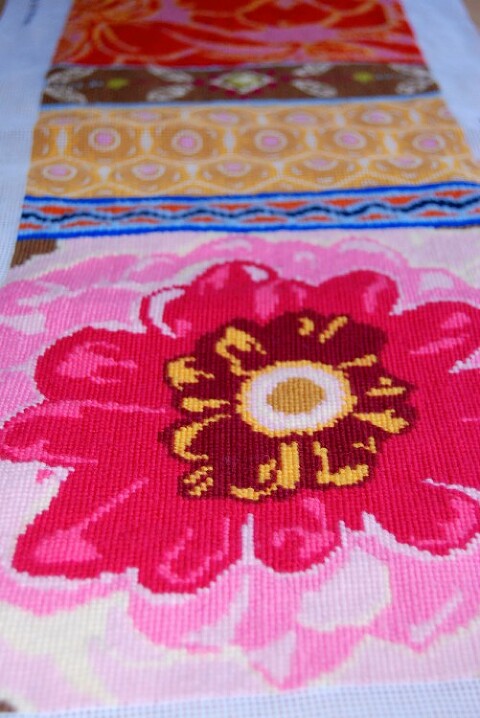 This is my first ever attempt at needlepoint. I purchased this one because I thought it was gorgeous, and I'm in love with all things AMH. I'm glad I dove in head first and just figured it out because I've discovered a love for a new area of crafting. Needlepoint is amazingly therapeutic! Seriously. It makes a great evening (or lunch break) project. Plus when people visit and see the work you have done, they will be uber impressed.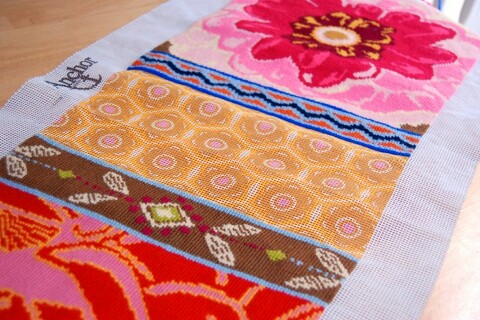 That's all I have for you today. Have a great Wednesday!
-Mere