Ready for Week Two? We'll be tackling tree skirts in the upcoming week. We have a good variety to offer and we are all very excited!
Monday : Jessica from A Little Gray with Buddy the Elf's Journey Tree Skirt
– 1.25 yards solid white
– 1.25 yards for the back
– 45×45″ batting
– About 5.5 yards bias binding
– 15″ Velcro
– Blue, gray, and red & white fabric scraps
– Felt in black, white, green, gold, gray, light blue, and orange.
– Fusible web or fabric adhesive spray
Tuesday : Debbie from Esch House Quilts with her Triangles Tree Skirt
– Background: 1 1/4 yards 
– Accent: 1/2 yard or 7 8″ squares or 26 4″ squares 
– Binding: 1/2 yard 
– Ribbon for ties: 3 yards 1/4″ ribbon 
– Backing: 1 1/4 yards 
– Batting: 45″ x 45″
 Wednesday : Me with my Vintage Embroidered Tree Skirt
– 4 half yards of fabric
– 1 3/4 muslin (40-44″)
– 1 yd 20″ interfacing
– 45″ square of batting
– 3 yds coordination satin ribbon
– coordinating embroidery floss
– embroidery needle and hoop
– printer for pattern pieces (will have those available on Wednesday)
– (optional) 4.5 yds of decorative trim like ric rac or pom poms
Thursday : Jacey from Jaceycraft with her Hexagon Tree Skirt
– Twenty-four (24) 8 1/2″ squares of fabric (recommend at least eight different fabrics-mix of prints and solids)
– 1 yard fabric (for back)
– 1/2 yard of ribbon
– 60 degree triangle template (can draw a triangle if you don't have a template)
This weeks prize bundle comes from Stash Fabric on Etsy. It's a really beautiful bundle with 7 half yards of Bella solids that coordinate with the Charm pack of Moda's upcoming line, Simply Color by Vanessa of V and Co. We'll be giving away this bundle on Monday, October 29th.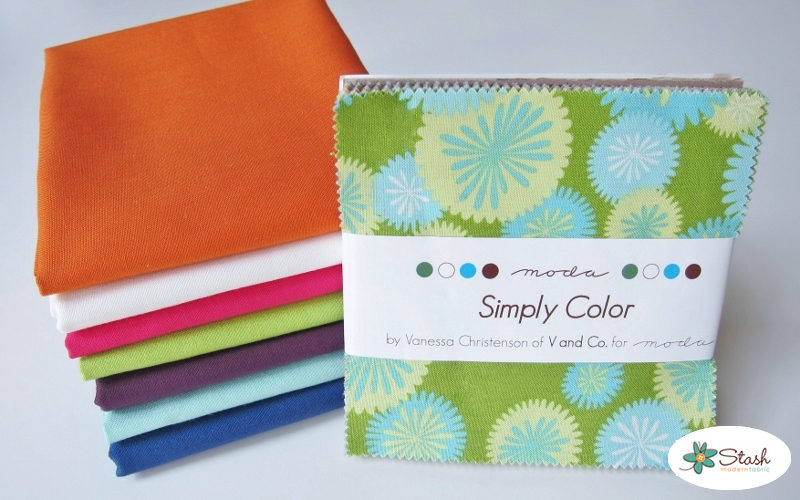 Stash Fabric is an amazing shop. They carry a wonderful variety of modern designer fabrics at a great price. They have an awesome selection of precuts! Please be sure to check out their Etsy shop and like them on Facebook!
Don't forget that our Week One giveaway from Sewn Studio will take place on Monday the 22nd, so get those stockings in the Holiday Craft Bash Flickr group! Remember, to be entered to win any of our weekly prize bundles, you must post your project pictures in the Flickr group. It's that easy!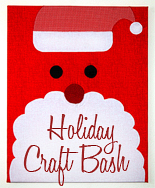 Join us next week for some great tutorials!
-Meredith