Sunday marked the beginning of a long transition. Justin left at 1am to travel to our new place in Tennessee. Going into it, its all been so fast, but I knew it would be incredibly hard. The longest I've been apart from him was when he was working six days a week doing two full time temp jobs; I would only see him Sunday. That lasted six weeks. We are looking at seven or eight weeks this time around, and there is no Sunday relief. On Friday we made a point to go out and just enjoy each other's company as much as possible. We went to BurgerFi and way overate, and it was delicious. It was difficult to keep the conversation light, but we did well at avoiding any feelings of despair.
When it was time to go, I fully expected to be full of tears. I had fears of being so upset that I would make it worse for the kids. When he pulled away Sunday morning he kissed Layla goodbye, and I could hear her crying. I guess I put my big girl panties on because I told her to come on in my bed and we slept the remainder of the night. I didn't cry. Sunday was a success. I got us to church just a few minutes late, food was provided, grocery shopping done, and the kids were bathed and in bed by 7. I felt rather empty, but thankfully Sherlock came on and Justin and I watched it together, hundreds of miles apart. That helped.
My feelings aren't what I expected. I'm not sure why I thought I would be a sobbing mess because I don't really ever cry. I do feel lonely despite the almost constant chaos from the time the kids wake up until they sleep. But I think the company of children isn't the same as the company of a best friend and lover. Anyway, at the advice of some friends who know a thing or two about marital separation from their experiences with deployments, I am trying to keep myself busy. When the kids are in bed, first I clean up, then I allow myself some time to do something.
Yesterday afternoon a few packages arrived. One was filled with all sorts of goodies to help me nurse my cold. The next was a JCrew Perfect Shirt I ordered off of Ebay so I can take it apart and finally remake my favorite and most worn shirts of all time. I'll be telling you plenty more about that in the coming weeks! The last package was my order from Jones & Vandermeer that contained three prints from Liberty's brand spanking new Castaway collection (this, this, and this), and the Deer & Doe Cardamome pattern.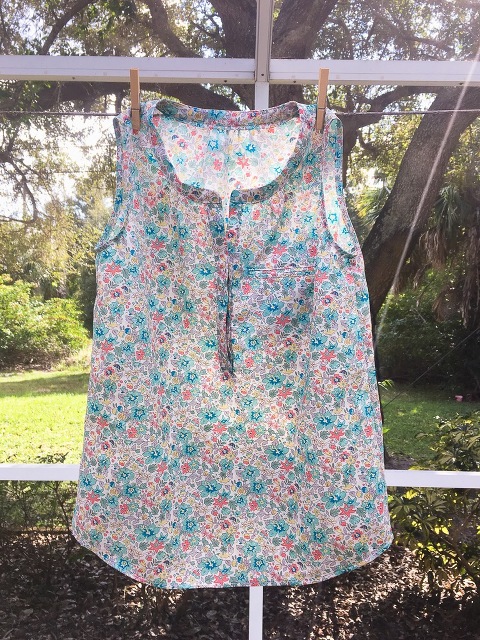 I had intended to turn the Aqua Aloha Betsy to make a peplum top, but after further investigating the pattern I was looking at, I decided against it. Instead, I got the Biscayne Blouse from Hey June which has been tempting me for so very long, and because I do things that make sense, I decided I should make this very summery top in winter. I only purchased a meter of the Aloha Betsy, so I was concerned it may not be enough for the pattern which requires 1 1/4 yards for 56″ fabric. I'm happy to report that I was able to get it cut out with less than 3/4 of a meter and had plenty leftover to make the bias binding for the sleeves. Disclaimer: I made the XS, so I don't know that that gamble would work on every size.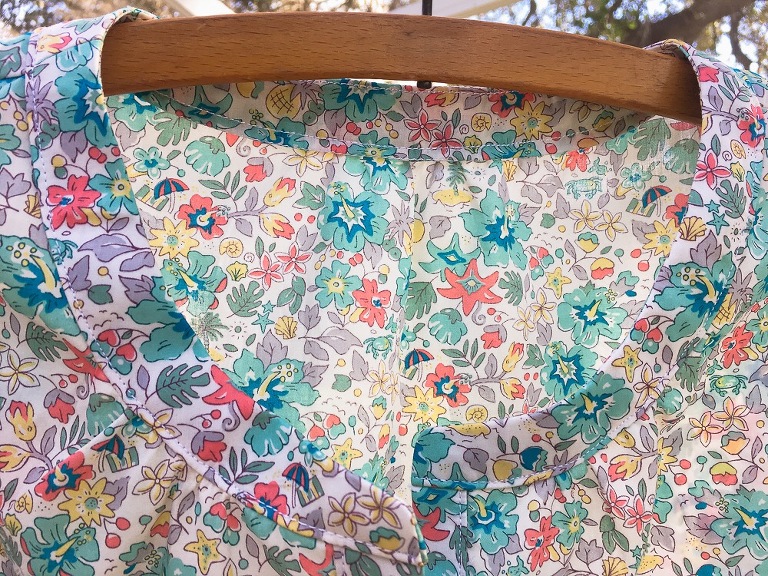 This pattern is awesome and surprisingly thorough for an indie pattern. Its so well written, and I highly recommend you give it a go this year! It has gentle gathering on the front and back necklines, a welt pocket (super easy, so don't let that scare you!), and a hidden button placket. Its the perfect amount of engaging and satisfying. It didn't leave me scratching my head at any point.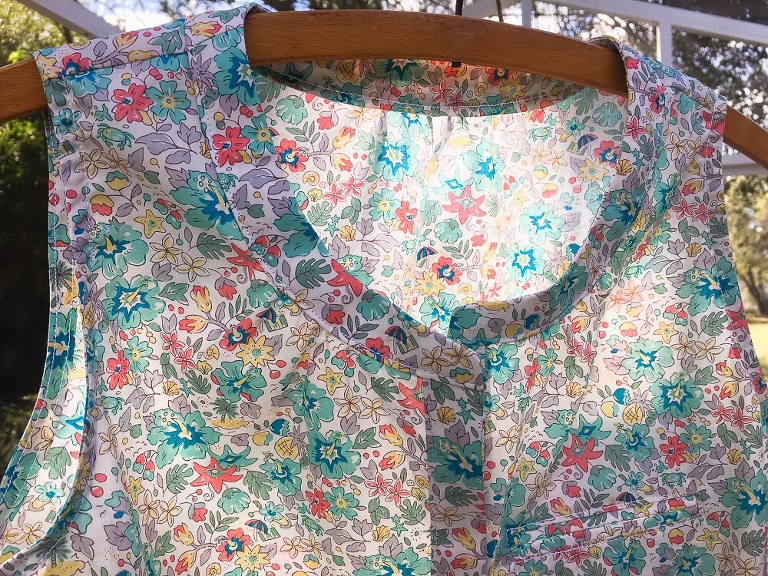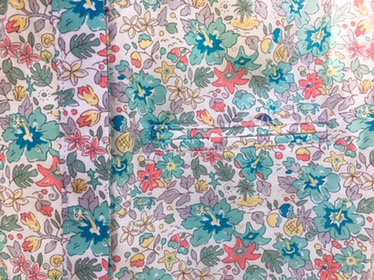 The details in the blouse are just awesome. Every step of the way she has you carefully craft this blouse so that you end up with a very professional garment. You could definitely walk into JCrew and find something like this.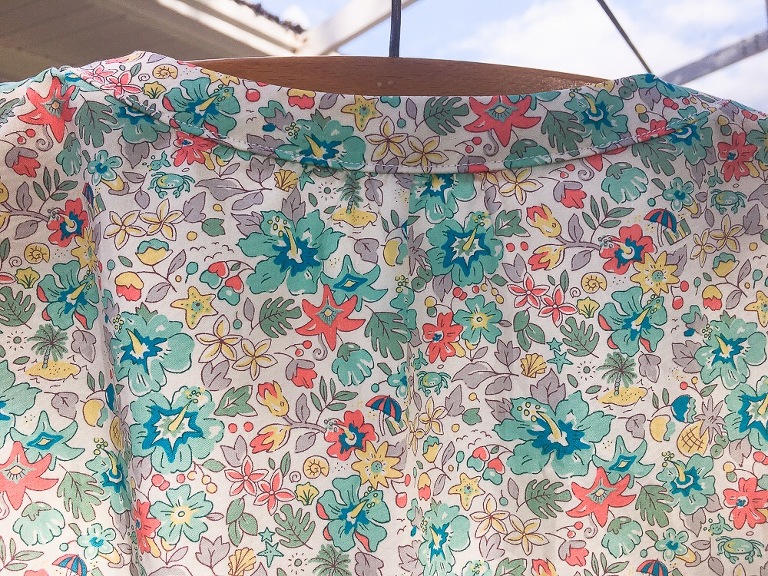 As much as I would have loved to model it for you, it just wasn't happening today. I mentioned treating a cold earlier. Its been going around our house and if it wasn't my sickness, I have been constantly wiping up someone else's nose or all other manner of bodily fluid that I don't want to really get into here. So that's why you aren't seeing my shining face. :)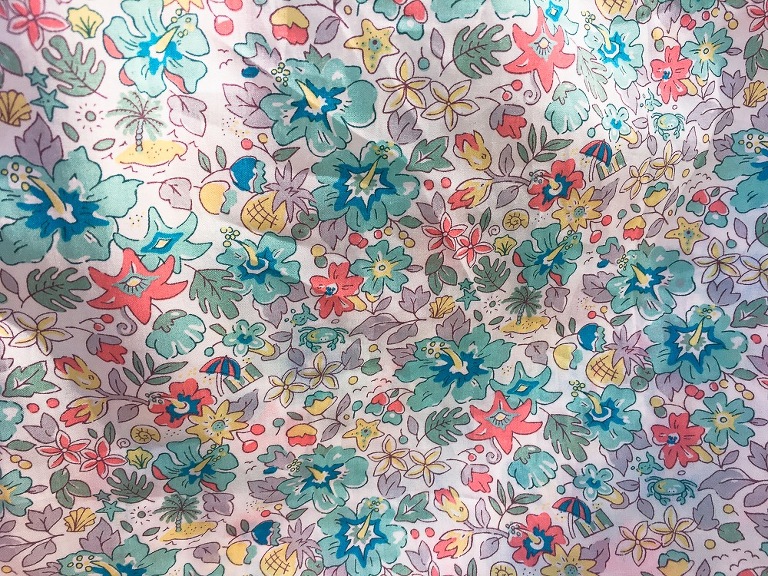 Anyway, I downloaded and cut the pattern out, and had it assembled around 11 last night. I was just going to go to bed, but I thought I should get a head start on interfacing. Then the placket. Then the welt pocket.
I finished it this morning, and it was just such a pleasure to sew. I have another yard of Liberty coming from DuckaDilly by the end of the week and I'll be making another Biscayne Blouse.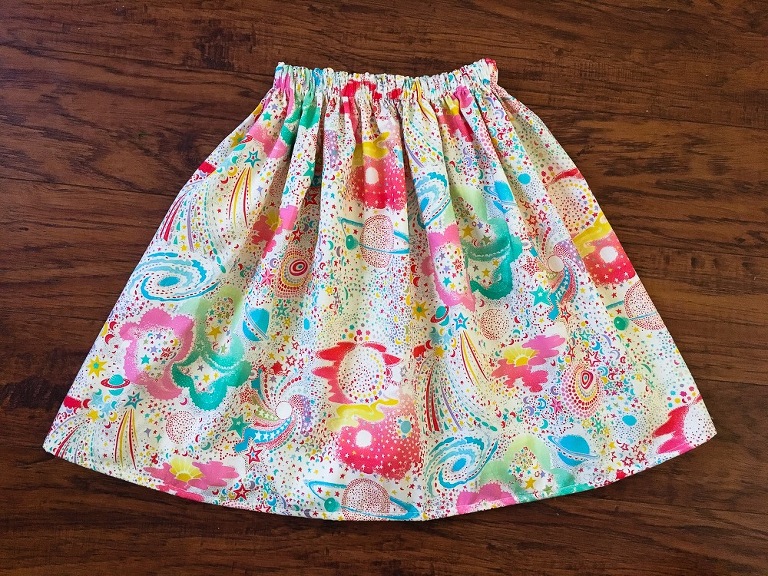 Next up was that fun Milky Way print. I wanted to do something fun with Layla, and she had picked out this fabric for a skirt, so we went ahead and made it this morning. We used my 30 Minute Skirt tutorial, and whipped this baby up.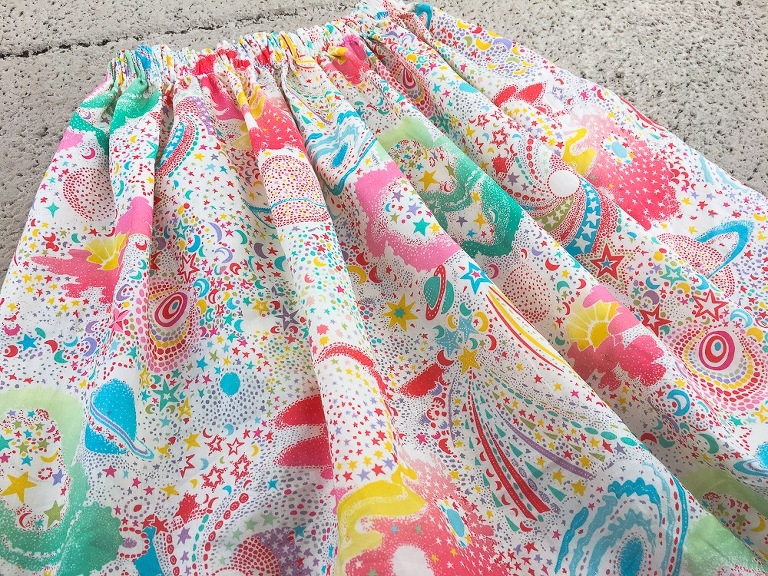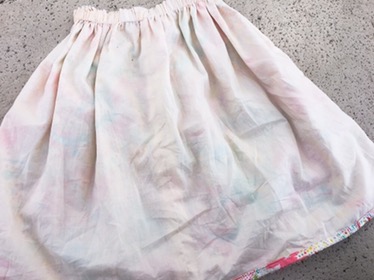 She wanted a reversible skirt, but we decided she was just as well off with a lined, single side skirt since the main fabric was a little sheer. As always, I used my trusty Free Spirit solid voile in toast for lining. It feels like buttah, and sews up just like lawn. Why you would line Liberty with anything else is beyond me.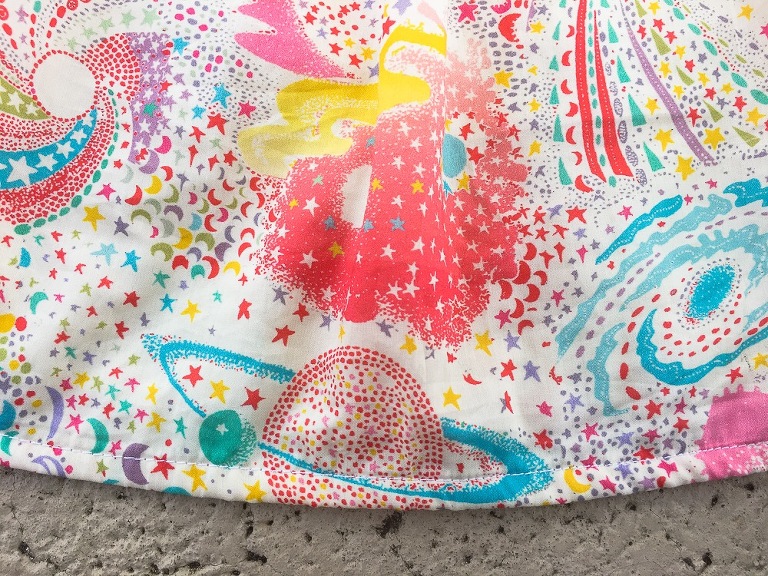 We had a lot of fun sewing up her new skirt. She learned some new skills, and we added to her wardrobe, so I don't know what else could be better than that. We did go longer than I typically would. She is wearing a size 6 these days but she's so darn skinny, we always have to pull that button elastic super tight. She just keeps growing upward. So rather than making it knee length, this one hits a few inches below the knees so when her next growth spurt comes in like a week, we will be prepared.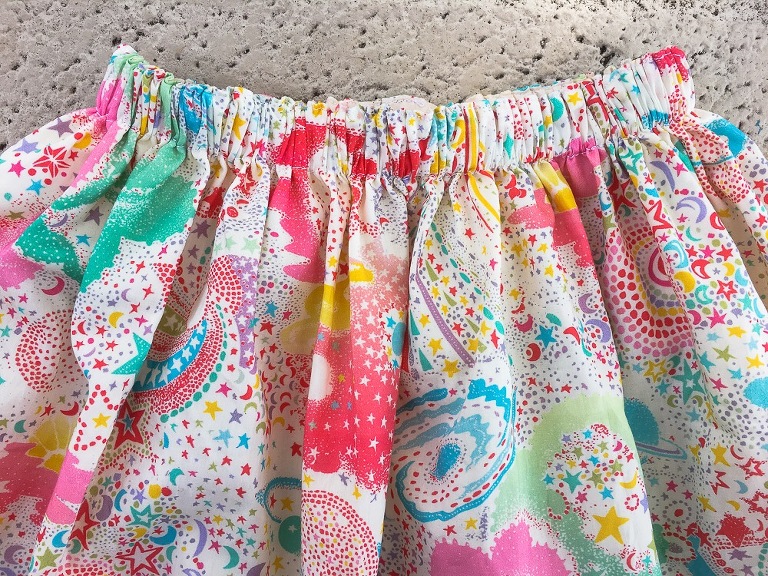 The last Liberty print is just a quarter meter and was meant to go in the stash. My Liberty collection has been majorly depleted over the past two years as I've sewn bag after bag to pay the bills, and none of it has gone back into building up the stash. So one print at a time, hopefully I can bolster up my collection a bit.
Well that's all I have for you today. I've been working on a dress that was meant to be Layla's Christmas dress. It has copper colored sequins and is utter divinity, but I haven't hemmed it yet. (tisk tisk, I know!) I also have some custom things in the works right now, but keep popping in when you can. I'll be journaling more and more now that I don't have my bestie to talk to endlessly every evening about these things. I'm sure he will appreciate me using this outlet. :)
Thank you for stopping by! And thank you so much for your support of me, my creative endeavors, and my life ones too. You guys leave me such sweet comments and you make me feel so special, so thank you!
-Meredith