Last week I shared my Aubepíne dress that I made with that exclusive Liberty print with you. Today, I want to tell you a bit more about the pattern with this version of the dress.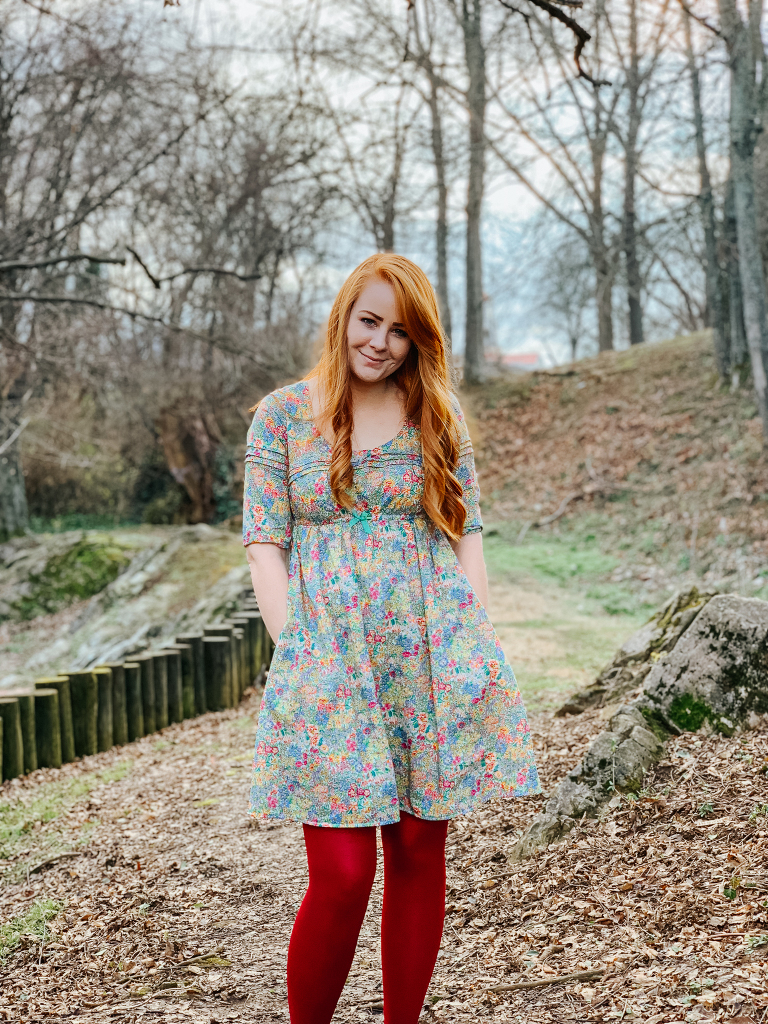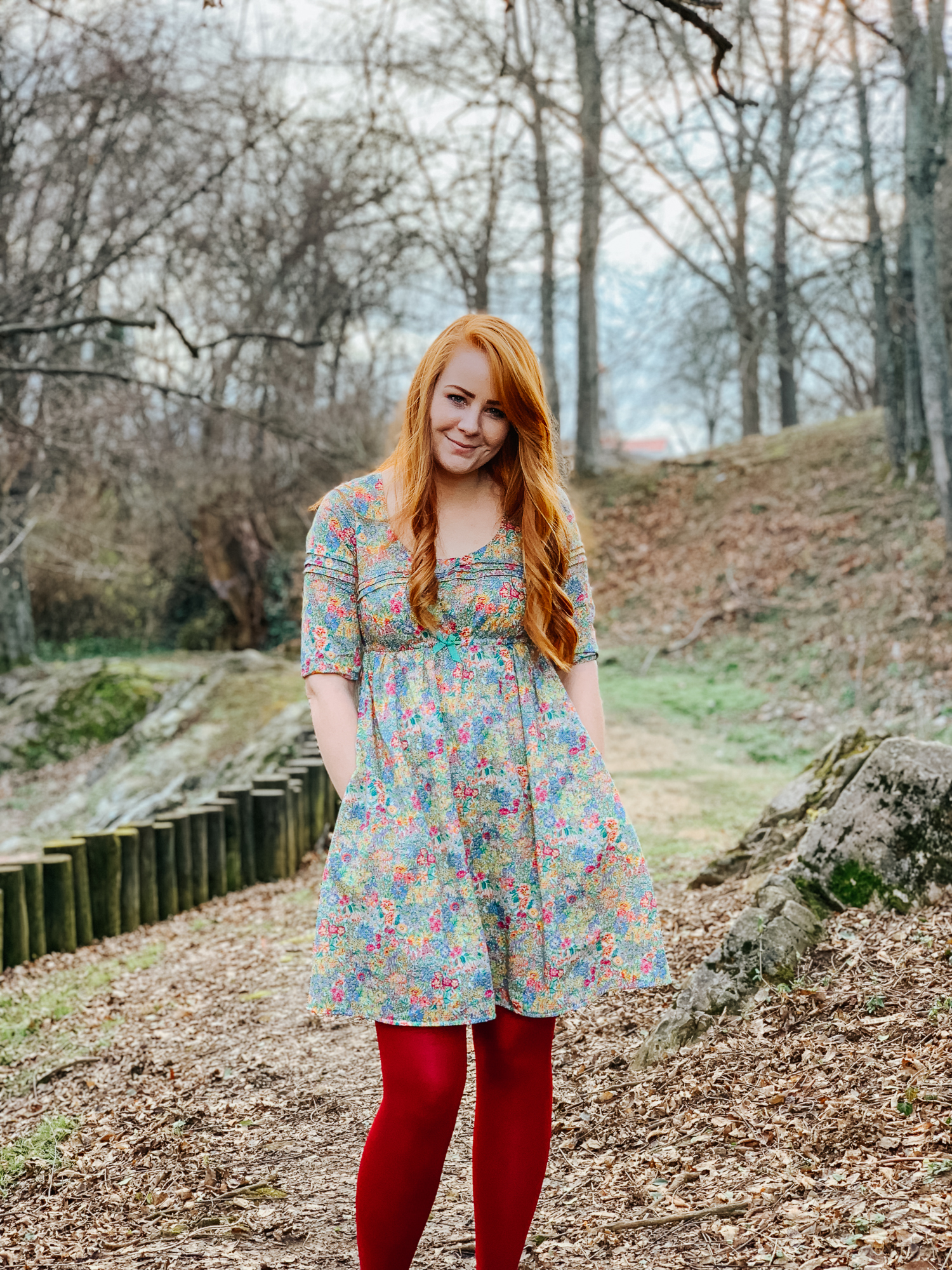 Aubepíne is a pattern by Deer & Doe, which is a French based company that offers a great mix of bilingual patterns for women who tend to have pear shaped figures. I have been looking for some new dress patterns to give me some variety, and I just loved the simple silhouette of the Aubepíne, so I picked up a copy at Jones & Vandermeer. I made the version with the longer sleeve, because I'm really on a bit of a sleeve kick right now.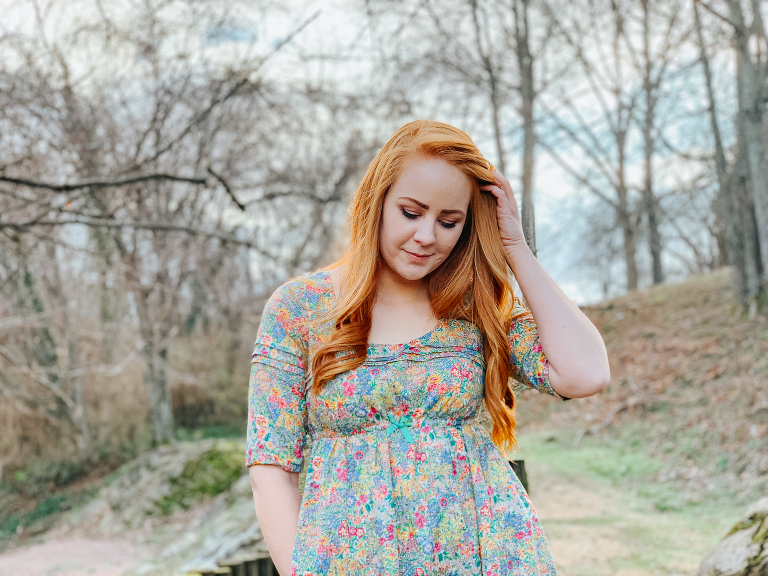 My first thought on the pattern is that it's well drafted and clearly written. I've said this a few times before about Deer & Doe patterns, and its a major reason why I keep purchasing more of their patterns. Not all patterns are well done, and when you find a brand that does a good job on both counts, I highly recommend sticking with them.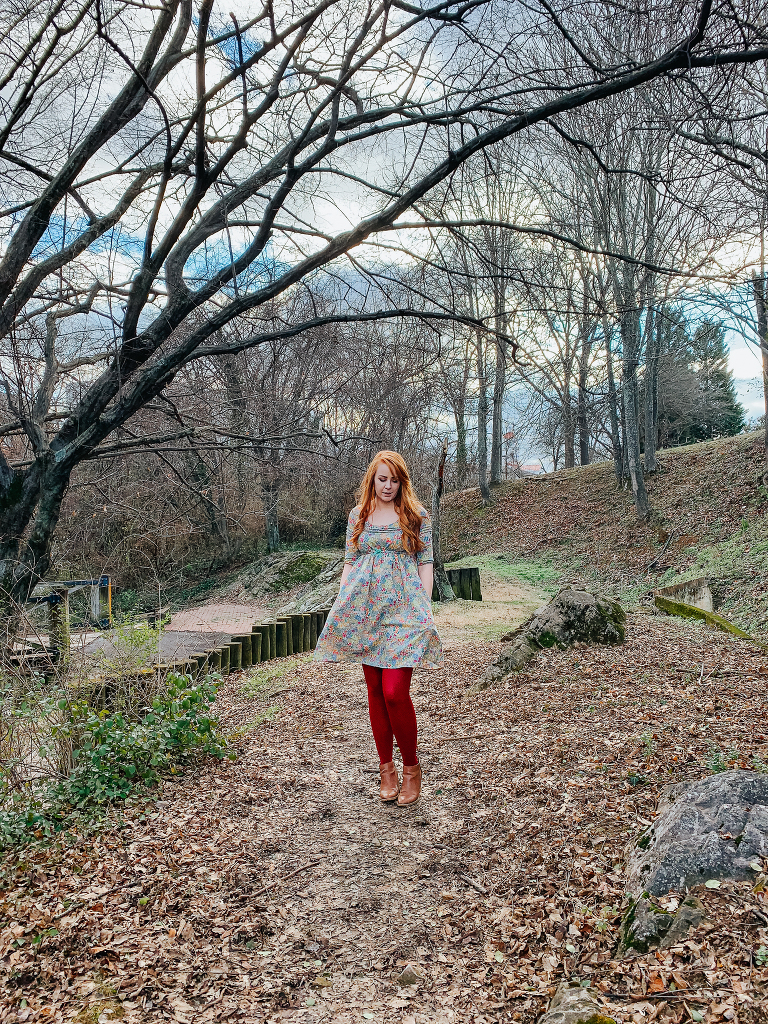 This dress is constructed beautifully. The bodice and skirt are lined, and the sleeves are not. I did have a small bit of trouble with the lining and exterior bodices lining up, but I think the reason is that I had marked the pleats at 3/8″ and if I had sewn them at a scant 3/8″ they would have lined up perfectly. So that's an error on my part that I'll know not to make in the future. It was also a rather quick make- I made two dresses in the course of two days of sporadic sewing.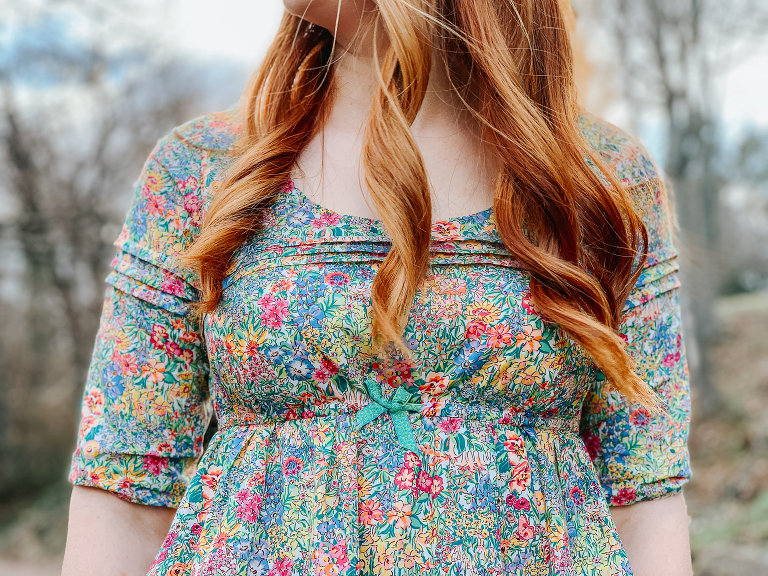 The skirt exterior and lining are hemmed separately and at different lengths which gives the dress a lovely swing.
The pattern calls for a drawstring/ribbon in the waist casing, and while I did do that on this version (which I had completed prior to the other dress), I decided to use elastic in the casing on the other dress, and just use the ribbon for decoration on that version. I'll repeat the elastic casing on future versions because I like that it stays put and I don't ever have to worry about it getting lost inside the casing. I think the only other thing I may change in future versions is to extend the bottom of the bodice by maybe two inches so that it falls closer to my natural waist. It appears to fall there for many other people who have sewn the pattern, but I suspect I'm slightly bustier than some (and I can't figure out how since breastfeeding left me deflated and sad in that area. whine). Anyway, I think lengthening the bodice will help with the look I have going on in my head. 
Aubepíne does have pockets, which by now we know is a must. They are perfectly sized, and well, they are pockets so they can only add wonder and happiness to any dress.
I chose this fabric because it reminds me of a small scale Anna's Garden, which is one of my all time favorite Liberty prints. This is also Liberty lawn (surprise!), called Castle Garden, and its from the brand new English Eccentrics collection. I picked it up at Jones & Vandermeer earlier this month. I'm working with the very last of my lining *sniff*, but its a fine nude colored voile that is the same in character and quality to Liberty lawn. 
Because this dress is lightweight and it is wintertime, when I'm not taking pictures for a post, I'll certainly be wearing a favorite blazer or cardigan with the dress. Ain't nobody got time to freeze their buns off…you know, except for the picture taking in the 30° weather. No big deal.
Have you tried out Deer & Doe patterns? Do you have a favorite? What are some of your favorite pattern companies that do a good job, and don't leave you feeling disappointed? Leave me a comment and let me know! I'm always on the hunt for a good pattern!
Have a good weekend, and stay warm out there!
-Meredith