I'm so close to finishing this needlepoint bolster, I can taste it. With another slow day at work, I got plenty done. I ran out of the yellow wool, so I didn't finish outlining the flowers. But after I finish that, I can fill in all the remaining spots with the light yellow. After that, I'll have to figure out how to block it (I can't wet it at all because the colors on the canvas will run) and then sew it up into a pillow.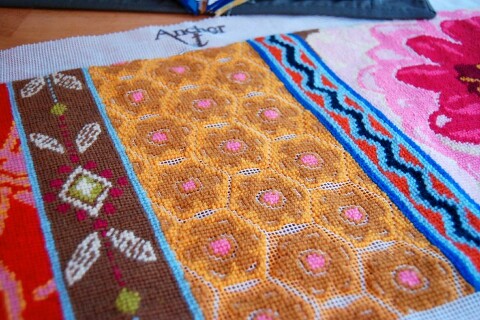 I'm excited to put it on my couch and just enjoy the work I've done. I've got some hand quilting projects to tackle, so it will be nice to be able to tackle those and not feel like I'm rejecting my needlepoint in favor of another project. However, I'm kind of addicted to this needlepoint thing, so when Anna's two newest kits come out, I'll be excited to snatch them up.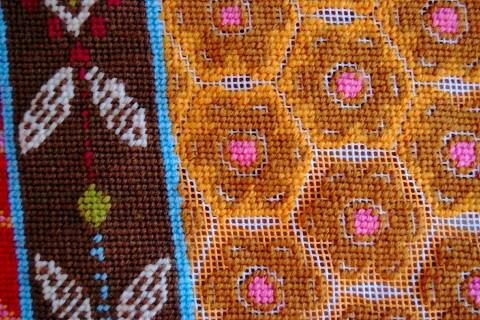 That's all I've got for you today. Enjoy your evening!
-Meredith