I told you Akita was going to happen multiple times! I made this one right after I whipped up the first version.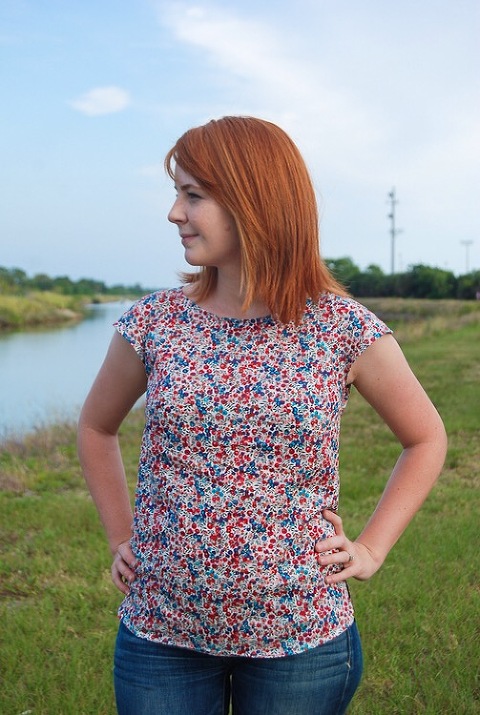 This gorgeous fabric is a newish colorway of the classic Liberty print, Wiltshire. It was a Christmas gift from a dear friend of mine, and I'm thrilled not only to be using it, but that I get to wear it as often as I want!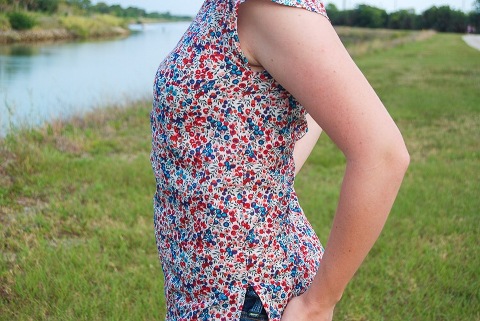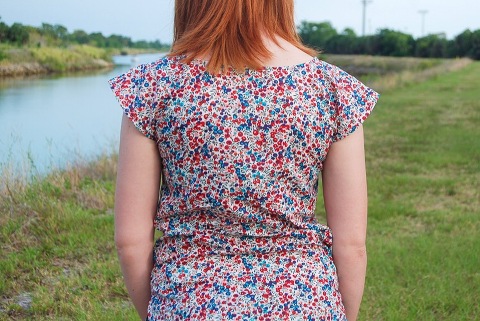 I've already worn it two or three times and I can't tell you how much I love this blouse. The simple pattern is perfect for everyday wear, but it can easily be dressed up with a pencil skirt and sweater. Also, the fabric is my favorite for this hot, humid Florida climate. Lawn is light and breathable; I feel like I don't have to sacrifice style to be practical.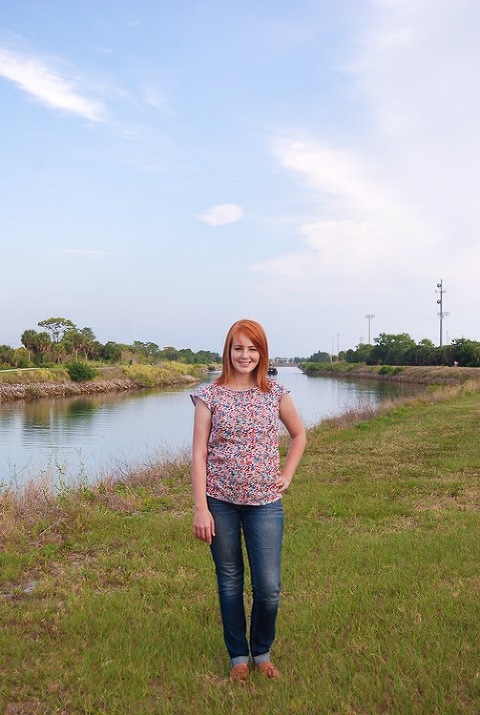 So all the accolades to Seamwork for this awesome pattern! Akita is already a wardrobe staple over here and I know there will be more. I already have two more in my garment queue. I promise to take a break from Fairy Tale dresses and Akita tops on here for a bit. I'm sure I'm borderline overloading you. I have plenty more to show you this week. I've been a busy girl!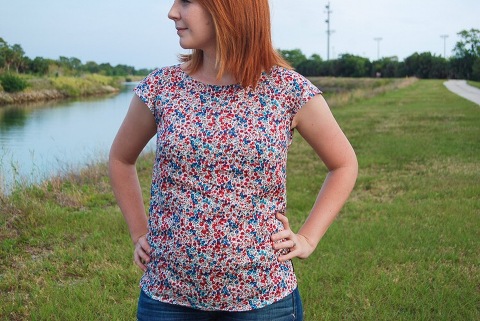 I hope you're having a great Monday! 
-Meredith